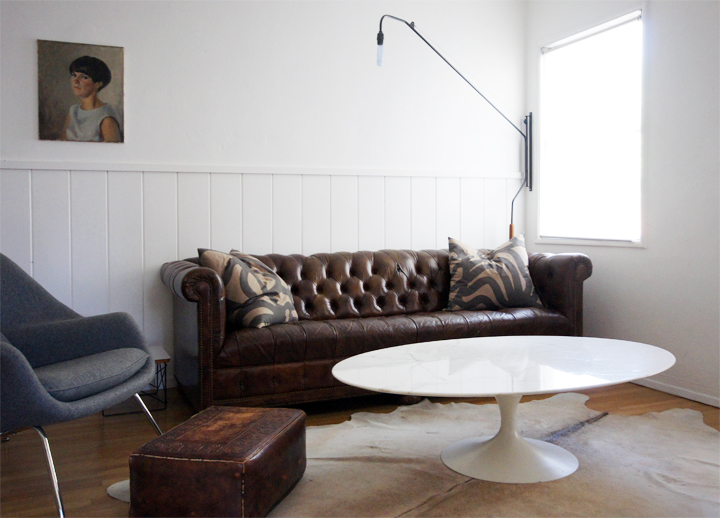 Yup.
This happened.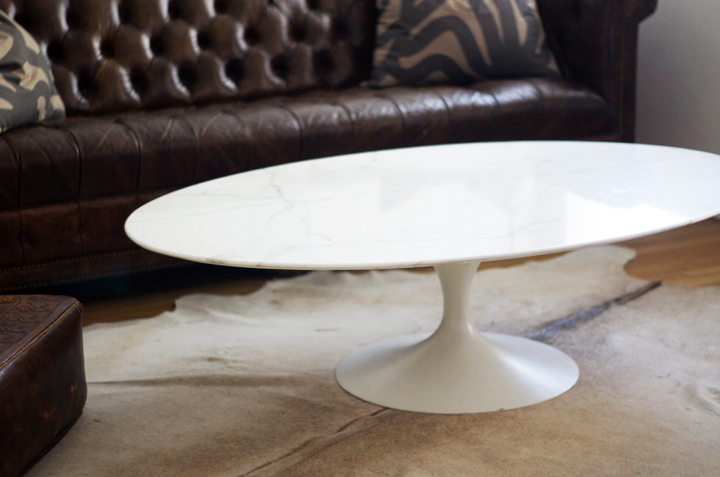 Is that an early production Saarinen oval marble coffee table? All up in Knoll town?
Oh yes.
I know I'm a dirty, no-good furniture dealer, but because I'm never ever selling it. Because this is my dream coffee table. Because it would have to pried from my cold dead hands. Because I am bursting that this happened. BECAUSE I CAN'T SHUT UP.
One.
Hundred.
Dollars.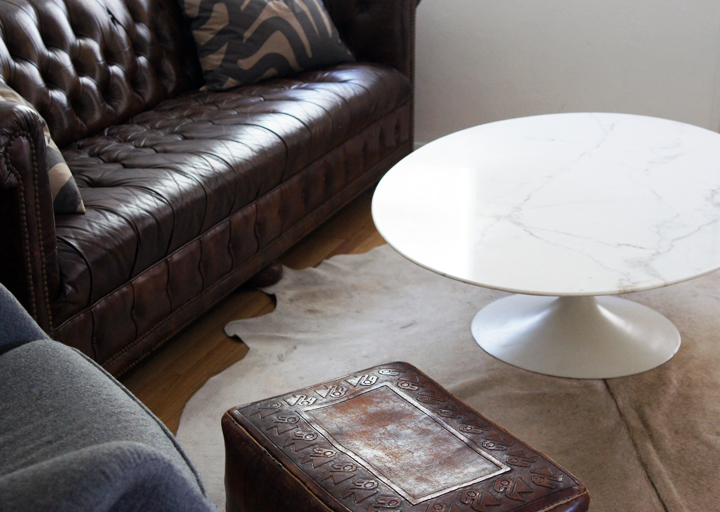 Yeah. $100.
I hate me too.
Although, you gotta trust that this was a crazy unexpected fluke of chance and lucky timing.
Of course, I was browsing the Craigslist (come on, no way I found this in thrift store) and saw a posting for a vintage hutch that was super cheap but of course no freaking picture. Why people post furniture for sale on CL without a picture, I'll never grasp, but the ad said to email for a picture and I randomly decided to just contact them and see what was the whats. When the pictures popped in (again, why not just upload them?) the hutch was pretty, pretty, pretty terrible, but something else looked mighty interesting in the far corner of the frame. Which leads to me asking if they had anything else for sale and apparently they were getting rid of everything in the whole house and they sent lots and lots and lots of pictures.
In the far distance, out of focus and sitting casually in front of a shredded up sofa was this tulip beauty. Just sitting there. Like no big deal. Whatevers. I'm just your favorite thing. Big whoop.
I got my ass down there and pulled out my big bag of negotiating tricks and walked away with some STUFF.
On a side note, apologies if I have to negotiate with you in the future or have negotiated with you in the past. I KNOW how I am. I'm an awful stubborn terrible monster.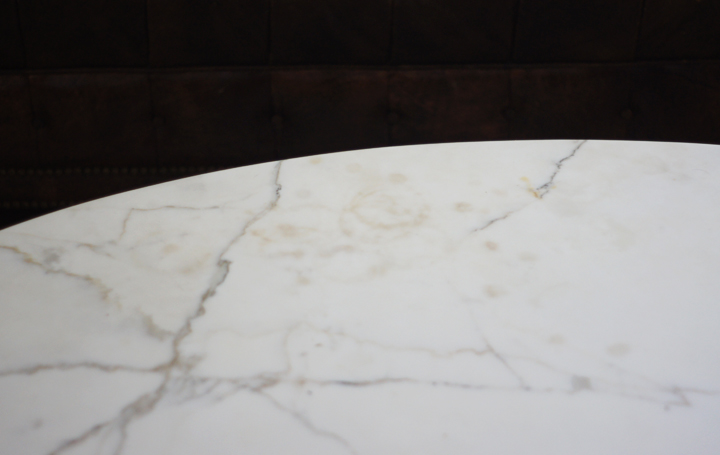 It's not in perfect condition.
There is some staining on the marble and I've been researching around about how to lighten it up. WHATEVER. Stains? On my 60 year old marble Knoll? I don't care. I'll never care!
Good news is that there are no chips and no cracks, just vintage goodness.
This table does weight about a thousand pounds. The tulip base is cast iron and the marble is chunk-y – like 36″ wide by 54″ long.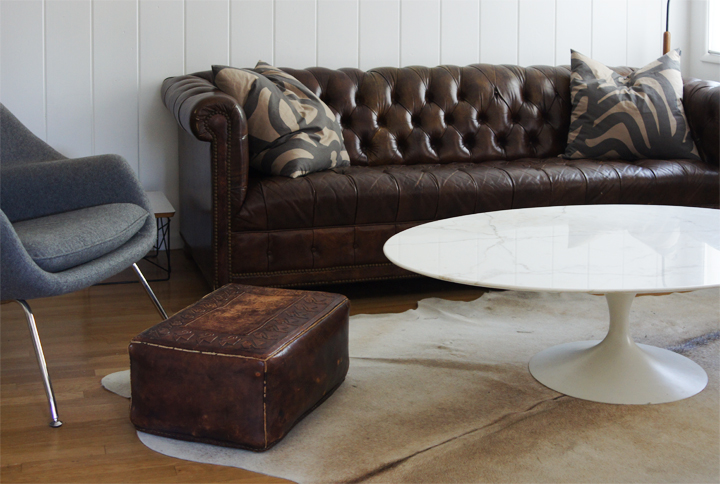 I really loved my old coffee table.
REALLY loved.
But there can be only one!
(It's the Highlander. Lightning. Swords. Coffee table and such.)