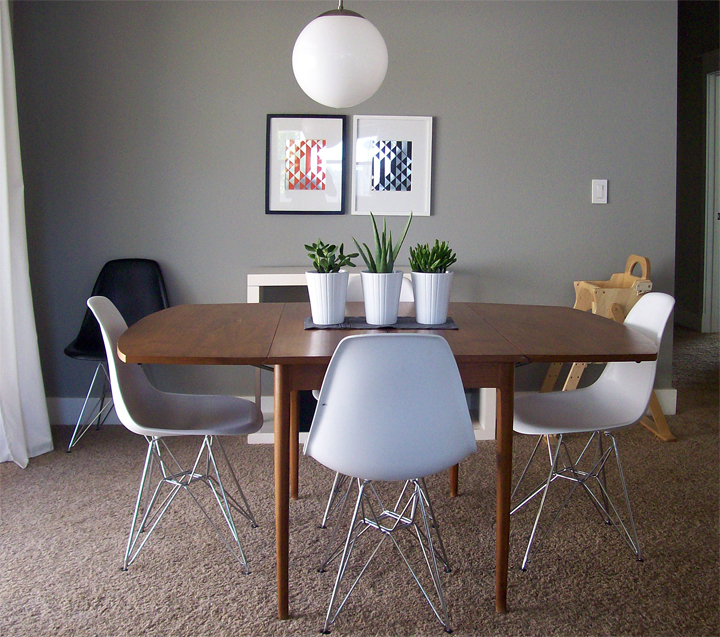 Jennifer from A Merry Mishap emailed recently asking for a little advice to spruce up her newly found vintage dining room table. Like a lot vintage pieces I find while out and about in thrift stores, there always seems to be something wrong that makes the piece a little less than perfect and therefore more affordable. The Boy likes to call it "character", especially when he gauges, scuffs or scrapes some item in the house. He isn't destroying it,  just adding to the "character".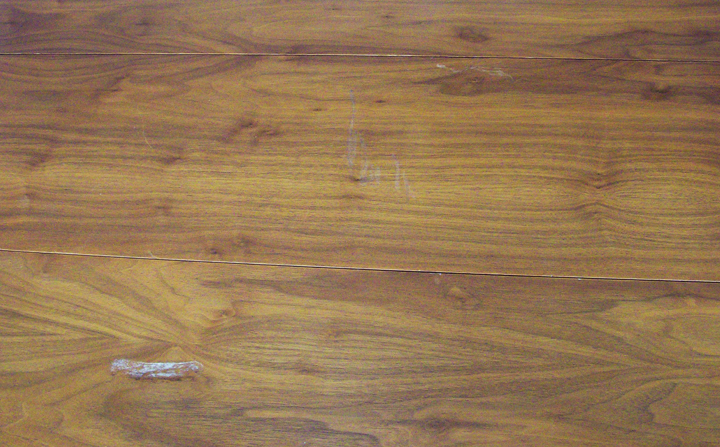 Jennifer's table has a couple of scuffs, a scratch and a mysterious white mark. I'm guessing it's paint. It also seems that the table top is a veneer instead of solid wood, which can be refreshed a bit but some issues like deep scratches are never going to truly go away.
Since there were a few other questions about how I was going to oil up the chest in the master bedroom I thought I could show you guys (and therefore Jennifer as well) how I handle dealing with lackluster vintage wood furniture.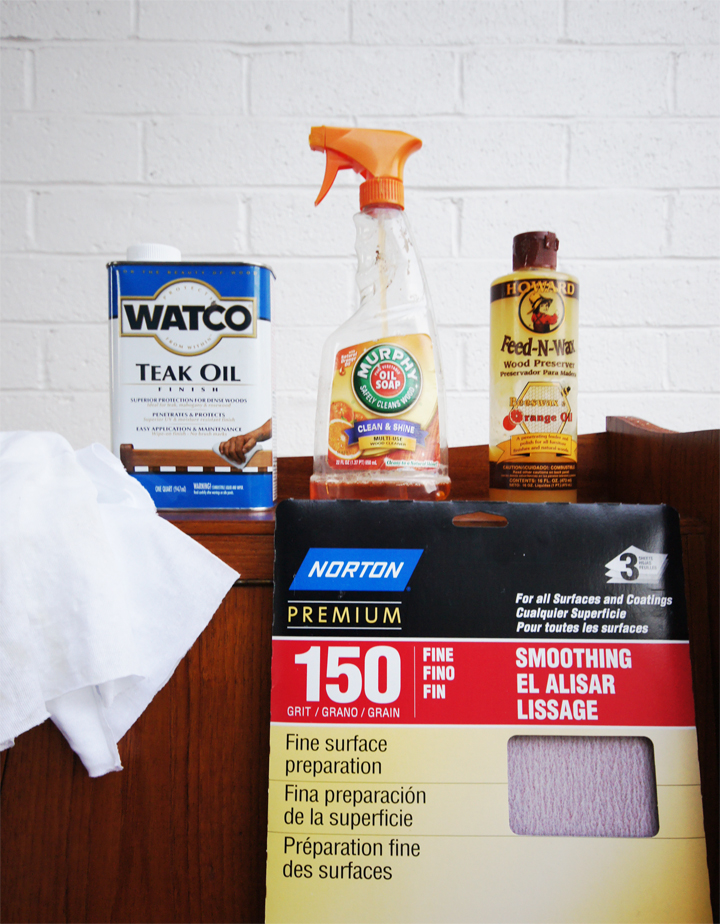 This is my typical arsenal:
Murphy Oil Soap
Watco Teak Oil (or Danish Oil in a Natural Finish)
Howard Feed-N-Wax
Rags (Lint free)
Fine Sand Paper (or Super Fine)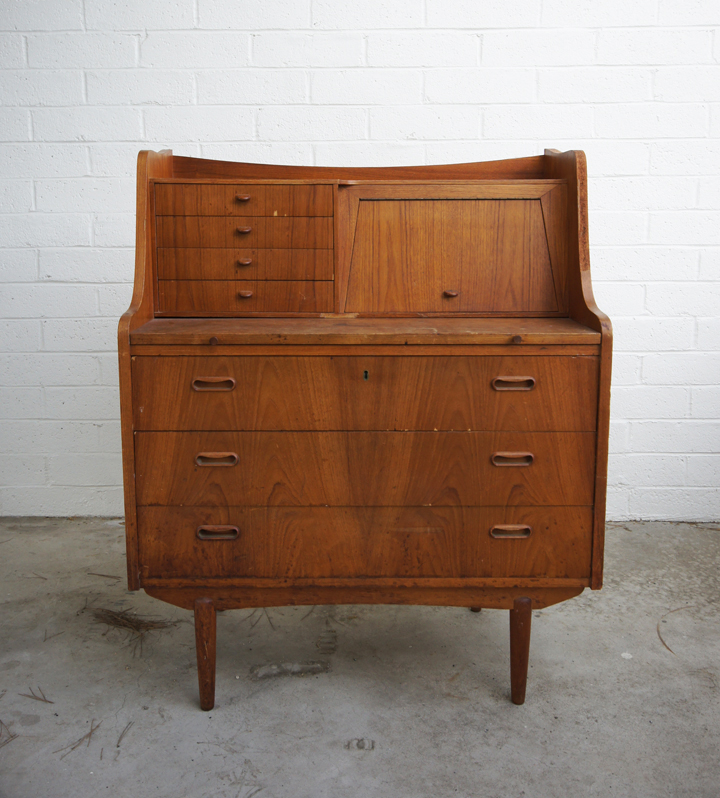 This vintage Danish chest/secretary has some major problems. Water damage, chipped and missing veneer, paint scuffs, sun damage, overall filth and dryness. Looks like the previous owners used and abused this thing, like a sixty year old hooker from Reno.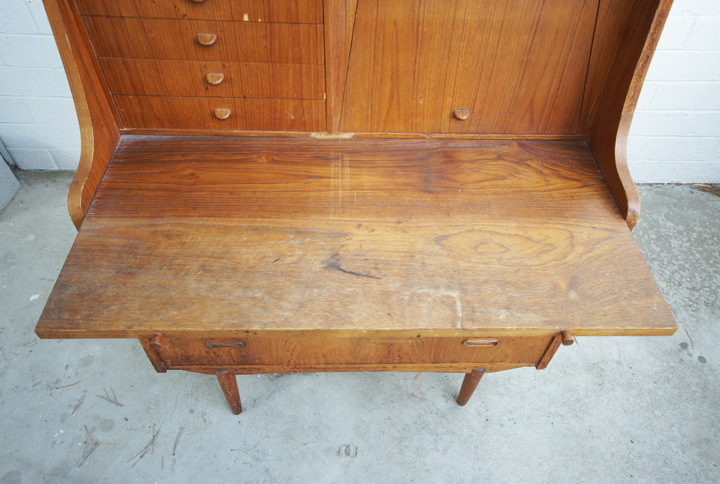 The desk area pulls out and is obviously pretty destroyed. The wood is scratched, has tons of water and sun damage and some odd stains. You know…like a hooker from Reno. Ugh. I can't stand myself either.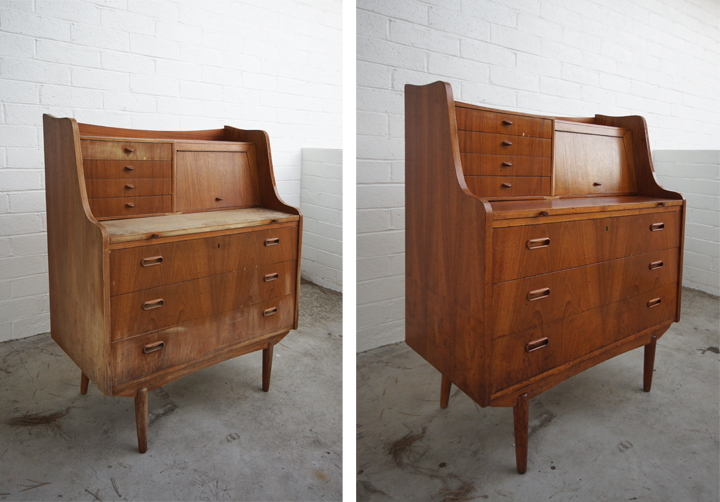 The first step is to sand the trouble areas with a fine sand paper. Since there is no finish coating on the piece and I don't plan on staining it a different color, I focused my sanding to the "trouble" areas, i.e. areas with stains, paint marks or minor scuffs.
Always sand with the grain of the wood. Never veer off-course, ALWAYS GO WITH THE DIRECTION OF THE GRAIN – for everything. That is the number one rule I live by. Another rule, don't eat at Applebee's.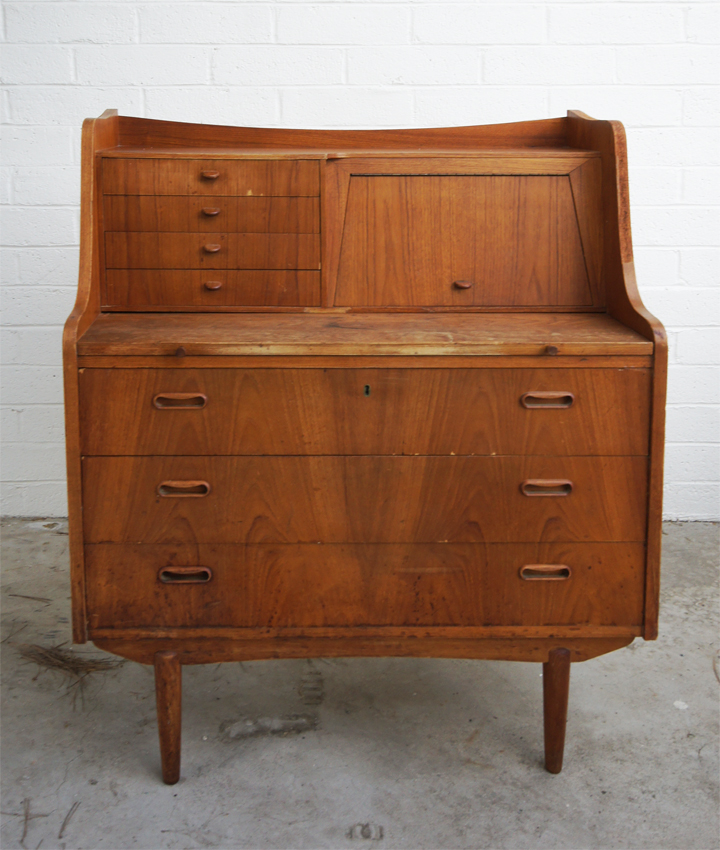 After sanding, I pull out my Murphy Oil Soap and spray everything down to clean off the dust, grim and old wax in preparation of the next step.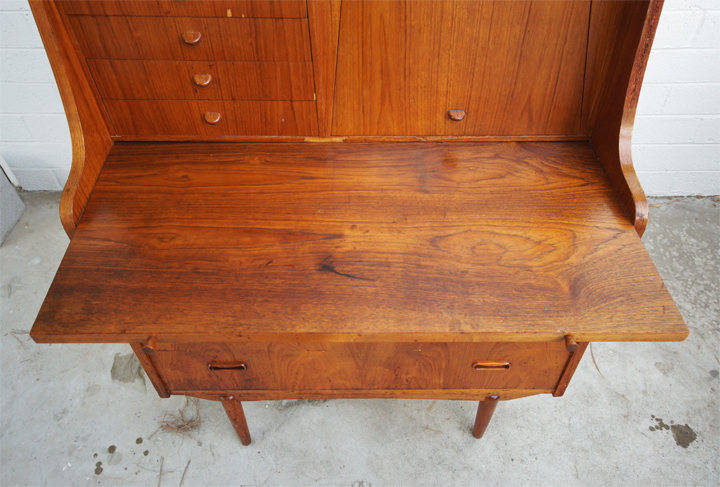 Now is the time for the oil rub down. Using either the Watco Teak Oil or Danish Oil, soak a rag and rub the entire piece down. Wait ten minutes and with a clean rag wipe off the excess oil. Depending on how thirsty the wood is you can do two or three coats of the oil.
I love using a natural oil finish and not a stain. The oil sucks into the wood brings back the finish, color and the grain and helps seal it from the inside out. There is a great velvety finish when done and no fear of urethane peeling or yellowing over time.
After the oil is totally sucked into the wood and things are dry to the touch, the final step is to rub down everything with the Howard Feed-N-Wax. Again, you want to spread the wax on liberally with a cloth, wait twenty minutes and wipe off the excess. Let it harden up and then stick it back in the house while congratulating yourself for being awesome.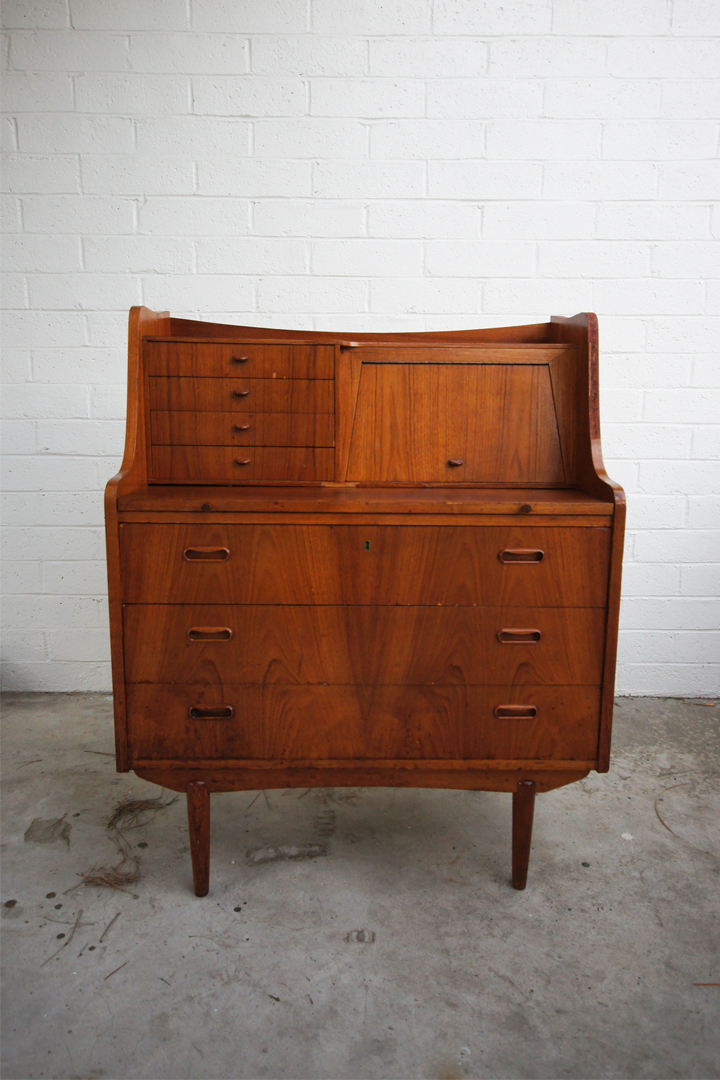 The wood should appear darker, more even and have a nice luster after the treatment. Scratches and scuffs should blend in with the wood since the oil makes them stand out less visually. Even though they aren't gone, you'd be surprised how they almost disappear. Deep water stains are almost impossible to get rid of on veneer. You can't sand veneer too much without the risk of sanding all the way through. Bleaching is always a tricky proposition, and could go wrong fast. Using the oil tends to even out the color difference and making the dark spots fade back a bit.
This chest needs the veneer replaced in a number of areas, but I'm not that interested in making it super perfect. I sort of like things to show some of their age, be a bit beat up and therefore less precious when you live with them. Then I don't feel so bad when I inevitably screw it up even more.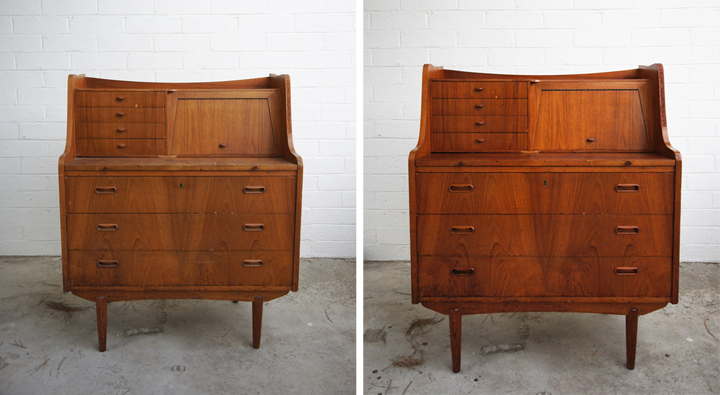 Before and After.
Oiled up and ready to go. Now we just need to finish the rest of the master bedroom.
Tags: tutorial