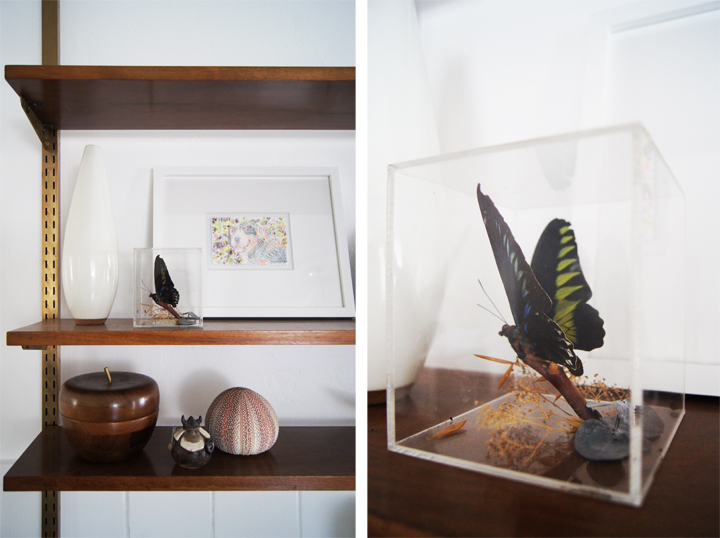 I've been out and about thrifting it up and not finding too much that I can bring home. Big stuff is questionable due to spare room being an issue, but I might just start stockpiling furniture and begin offering things for sale yet again. I'm finding it more and more difficult to pass up on good deals and pieces I know would look killer in someones stylish home. It may have to be some kind of online thing – that's what the kids are all doing, right? I'm kind of done with Etsy and Ebay as a seller and have been considering Big Cartel or some simple format that would be a little less stress. I don't know really. This is all ramblings of a furniture hoarder trying to justify their madness.
But back to what I did find.
So, on the rounds I picked up this poor butterfly with its ass hot-glued to a stick as well as a sea urchin type shell thing. It's like Animal Planet around here, totally nature themed.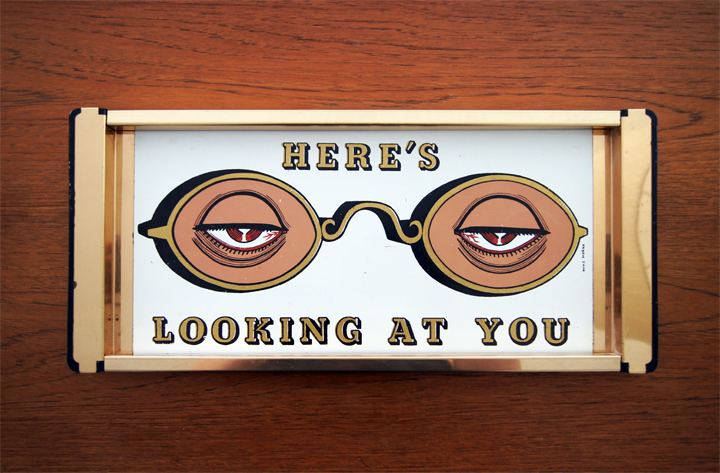 I also grabbed this illustrated brass serving tray. The eyes sum up how I've been feeling lately.