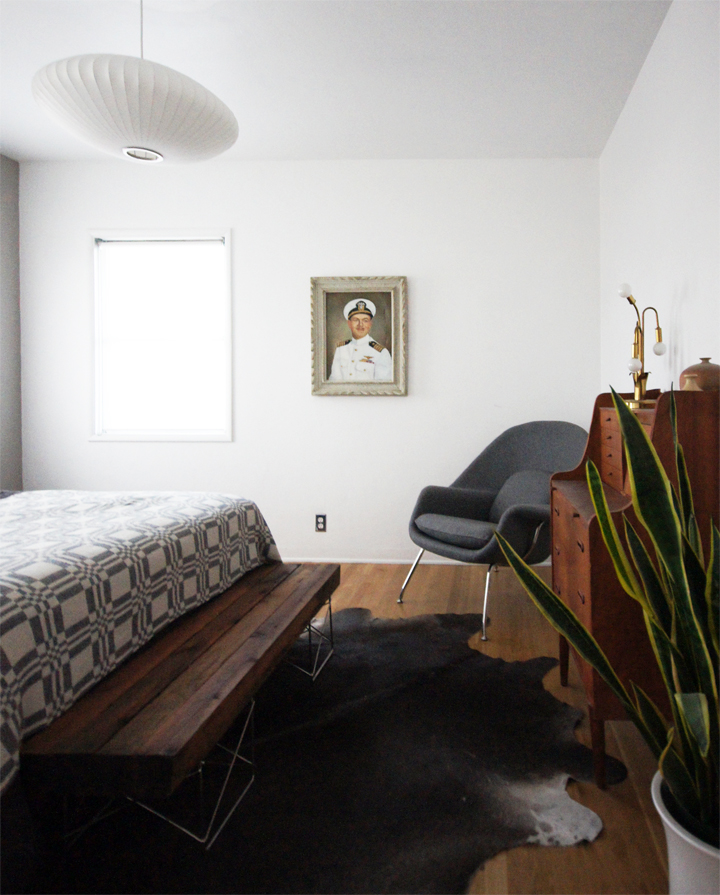 Way back when, I mentioned that The Brick would be getting a new womb chair thanks to the generous Alex at Modern Furniture Rental. We bought our den sofa in a pinch from him even further back and have been really happy with it. I was pretty ecstatic when he offered to order a chair of our choice as a thanks for the sofa shout out and just this past week the big cust0m order arrived that included a bunch of womb chairs, as well as some new sofas and pieces that Alex is testing out. If you're tootling around Orange County it's worth checking out the showroom and giving the new stuff a test sit.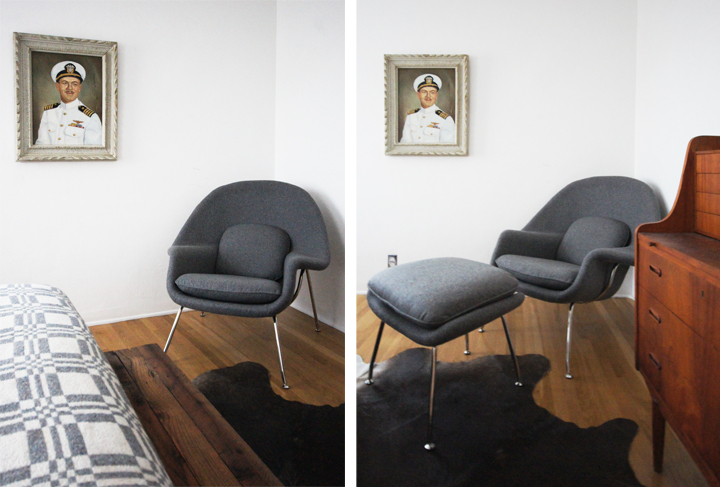 I've really wanted a womb chair and its definitely not something you bump into that often while thrifting. Ours has an ottoman, but I wanted to keep it simple in the tiny bedroom and just use the chair. Although, I have to admit, after sitting in it for awhile in the den and watching TV, I kind of feel like I want this chair to one day be our version of a La-Z-Boy. Unfortunately, its too big for the den so the next house is getting this as a TV chair for sure.
Also, recently I grabbed this great vintage Danish wool blanket from JP Denmark in Cathedral City. Only $20, because it has some stains on one side (I know, they are set in, oh well). The bedroom is slowly coming together but I still need some new lamps for the nightstands, some great and affordable bedding, a fiddle leaf fig tree, a quick fix-up of the closet and then it'll kind of be done. Till I switch it up again.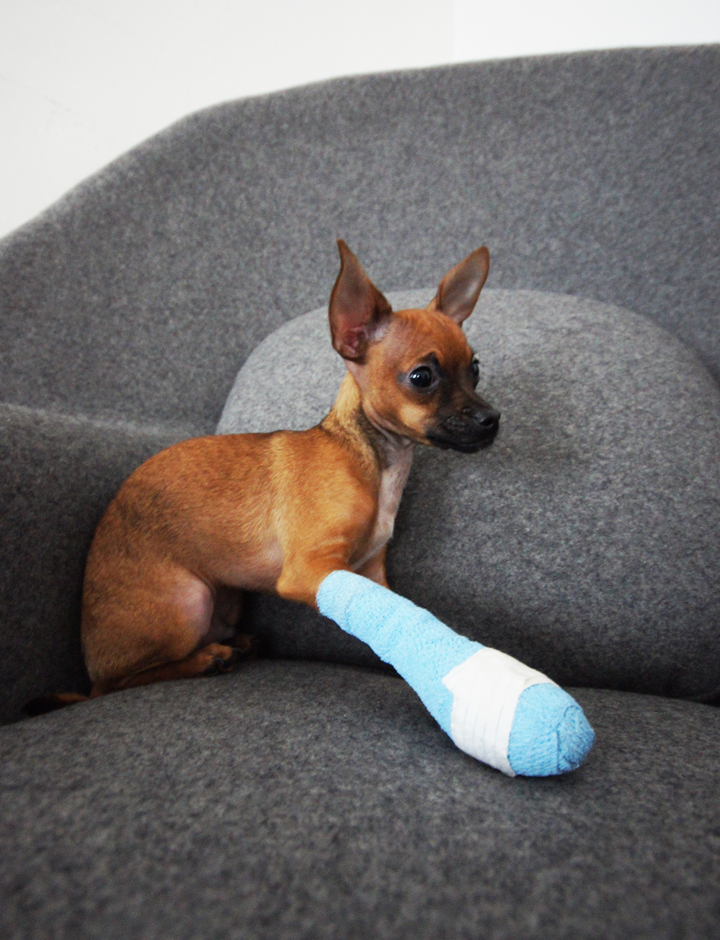 If you're following along on my twitter, you might have heard that poor Bowie broke a nail. While the neighbors were dog-sitting he somehow (while playing with his brothers) cracked open his nail all the way at the top and has been gingerly limping around since.
Now he has a club for a foot after visiting the vet and getting the nail removed. I seriously cannot stop laughing as he hobbles around on that ridiculously out of proportion cast. Poor dude will have to learn how to play nice to keep all his nails intact, which might be difficult since he is 3.5 pounds of wild puppy fury.
He still loves the new chair though, and I concur.