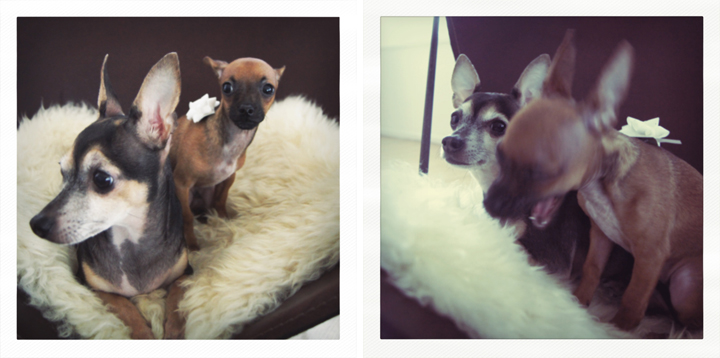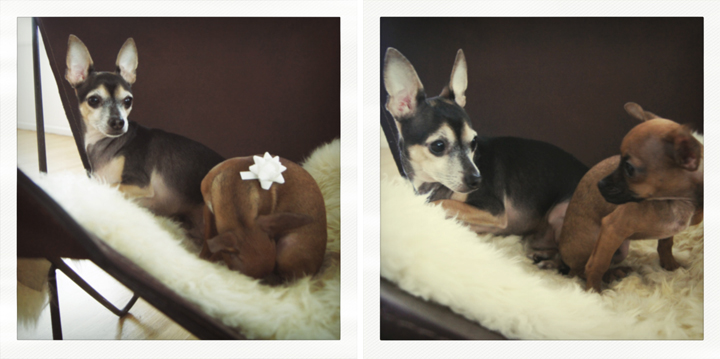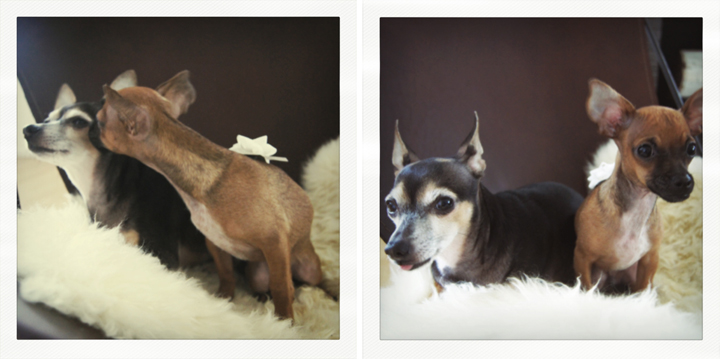 Enjoy the holidays everyone! Eat too much, drink too much, maybe get in an argument with your family. The holiday spirit is in you (and by spirit I mean that alco-alco-alcohol).
Next year I hope to get my act together and get a tree, or at least, one decoration. For now, tiny bows on tiny dogs.
Much love, good cheer and many thanks to you and yours.
Hug hug hug, french kiss, nom nom nom = my plan till the new year. See you on the other side!