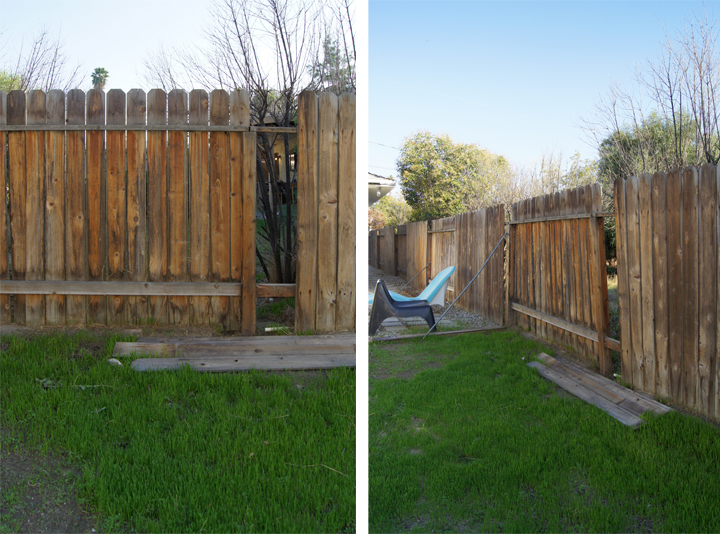 The side yard fence is continuing to slowly disintegrate. Hello neighbor! Who still refuses to contribute funds for the fixing.
It's been a major agenda item to fix the side yard fence for some time, but first there was a heat wave, so working outside = yuck. Then it rained and drizzled for weeks on end, so again = yuck.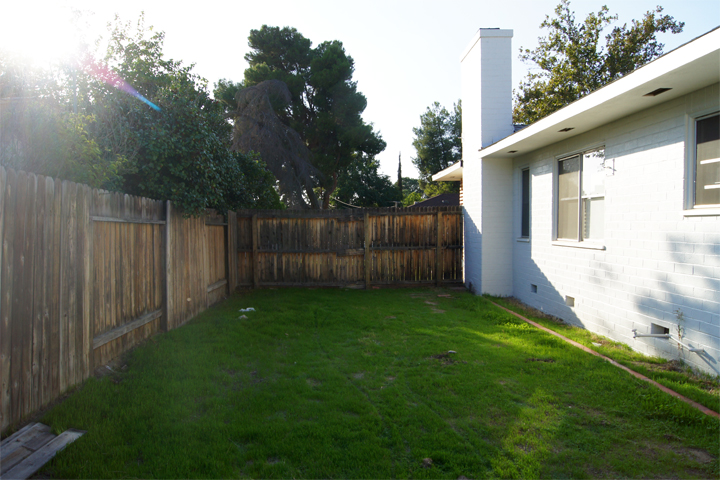 A side effect from all the rain is all this unwanted grass. I like my yard dead and dusty. The weeds are going nuts everywhere else. Gotta get planting…at least a little.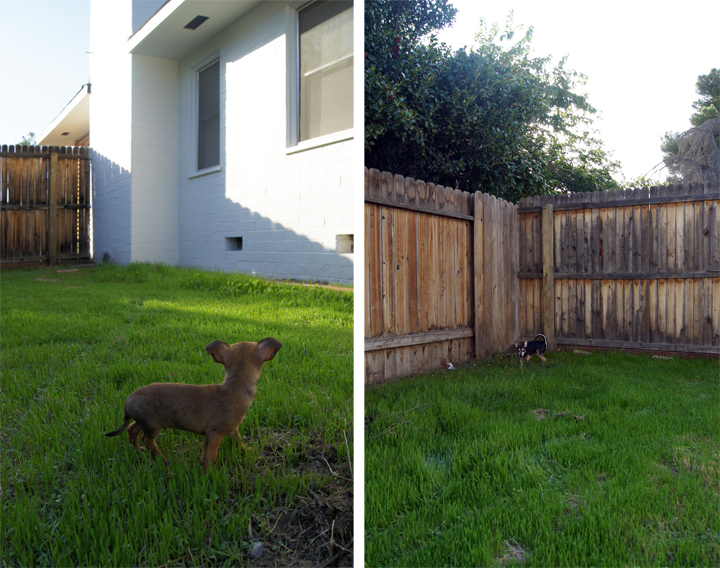 I have been taking the dogs out to play on the new lawn, since it will probably die or be dug up by the time we get landscaping. Iggy loves the lawn but refused to get within ten feet of Number Three (who we are tentatively calling Bowie). Wuss, that dog weighs like one pound!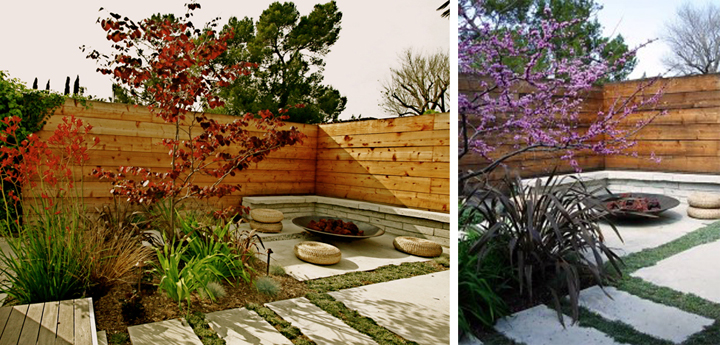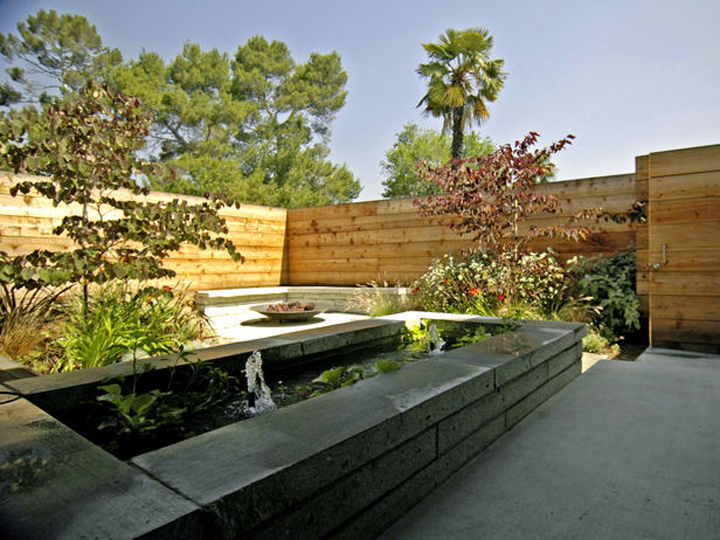 I want to replace and move forward (towards the street) the fence that connects the side fence to the house. A good solution to keep costs down, keep it private and break up the front profile of the house would be to do a wide plank slat fence. While looking around for  inspiration on wide plank fences, I recalled Stephanie Bartron's work and really liked this take on the wide plank fence above. Problem is, I couldn't get a very good image of it so I included three angles of the same project.
Now I just need Carpenter Craig to come out and help with some fence building. If you are reading this, I think next week works for me…