Before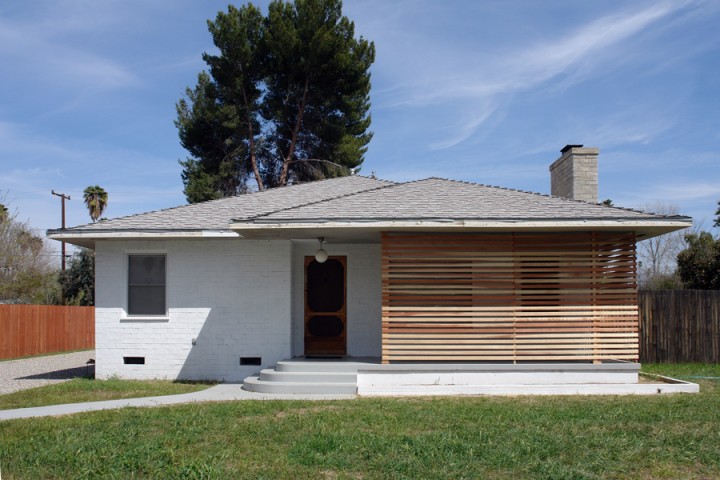 After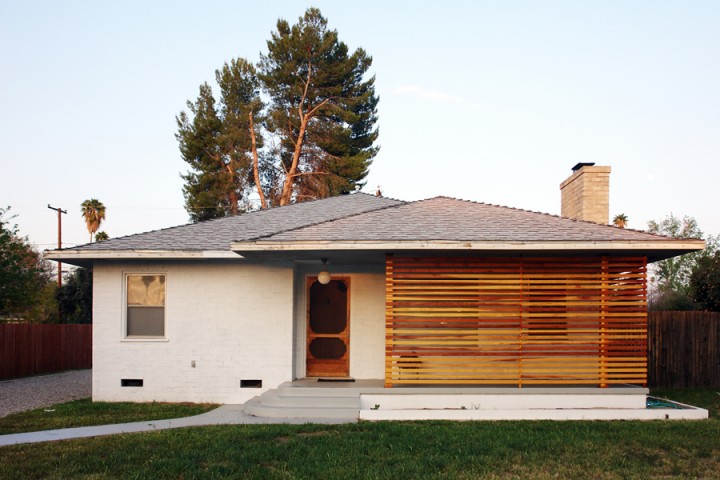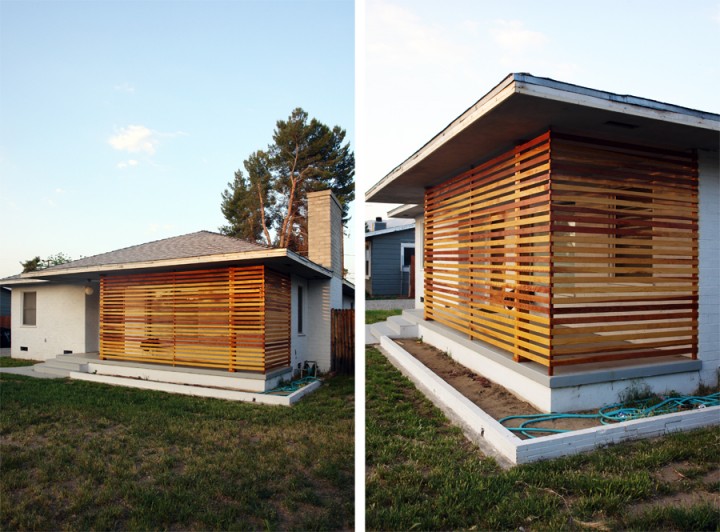 The slat screen is about 90% done. I took some pics while the sun was setting and the color seems to appear a little more yellow than it normally does especially compared with the pre-sealing color.
A few small finishing touches, a little sanding, a little more oil and we will be set to move on and start painting the rest of the exterior. We used Penofin Brazilian rosewood oil (an idea gleaned from this redwood deck) to seal and protect the wood from graying and the elements. The redwood does get a lot of protection from the overhang, but we really want to make sure this installation lasts. It's been working wonders on the late afternoon heat in the living room.
We finally decided to use Amazon Paint in Whipped White (WHIP) in a satin finish. Well I think…we still have to check it out in person.