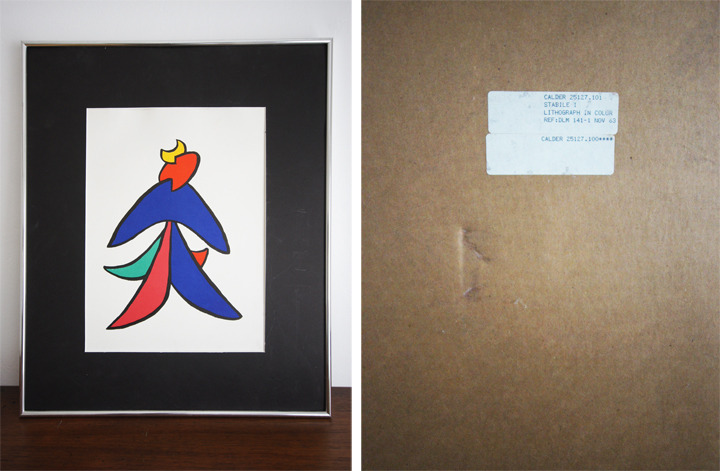 Whilst out thrifting with Summer, I spotted a wee bit of color poking out from behind some crappy motel style prints in the art racks. In all honesty, at first, I thought it would be some stupid motel art since the ugly crappy frame was lacking any sort of glass.
Once released from the stacks of pure suck, the piece was immediately recognizable as an Alexander Calder lithograph. Those long college years studying art is finally paying off, check me out – I can distinguish Calder from motel art.
I was shocked at the perfect condition of the litho, especially considering it had been passed along through all kinds of thrift store sorters and handlers and then wedged behind a bunch of schlock. It's in amazing shape, only the mat is a little scratched and banged up.
The back still has the original tags and I used the DLM 141-1 NOV 63 to figure out that this was Derriere le Miroir #141 by Alexander Calder from you guessed it – 1963. Hey now!