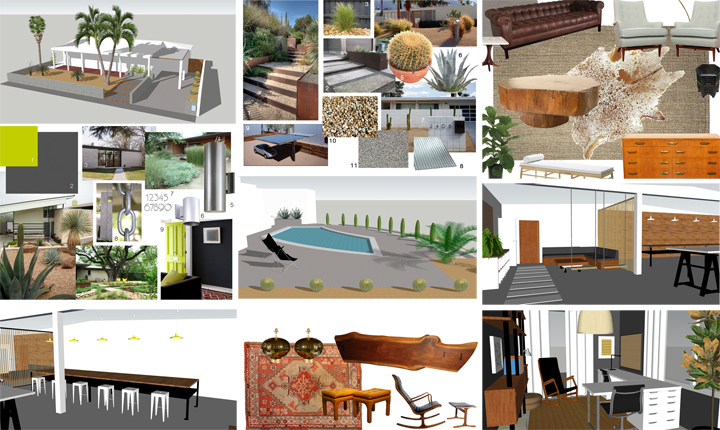 Just some random bits and pieces of design & consulting projects that have been in the works. I haven't quite figured out how to share things I've been working on recently since they're all in different stages of completion or conception. This wonky collage probably just raises more questions than it solves, but this is kind of where my brain has been.
I've been a busy little maniac recently – running around and grabbing up things and sorting out others. Super excited about a jam packed weekend of LA trekking coming up. Can I hear a Rose Bowl?!?!
Perfect. Another wonky & weird collage. Roaming this week hasn't been too exciting geography wise, just a lot of traveling here and there, puppy petting, meeting new folks, ch-ch-ch-changes and bringing home some tasty vintage treats.
Enjoy your weekend. Pet a puppy, snuggle a grumpy person, get your hair done, maybe go ahead and form a dance crew and then battle on the streets of Hemet. You know, whatevs.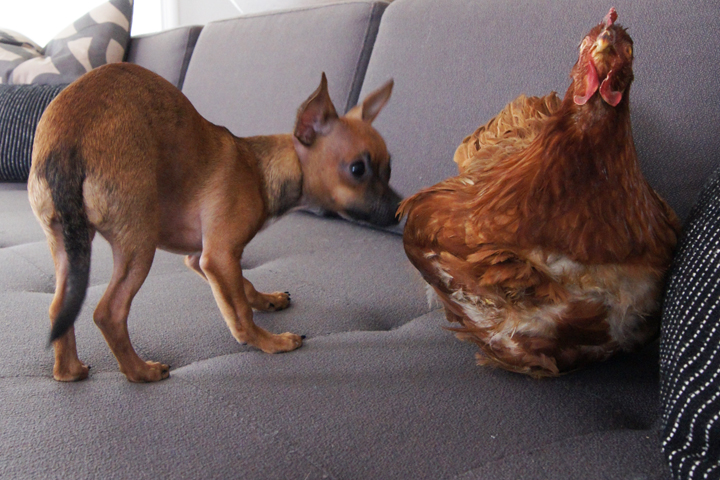 I'm assuming that this is how Bowie plans on spending his weekend with his scary friend Mrs. Cluckerbutt. Iggy does not care for the terrifying chicken so much. Go figure.