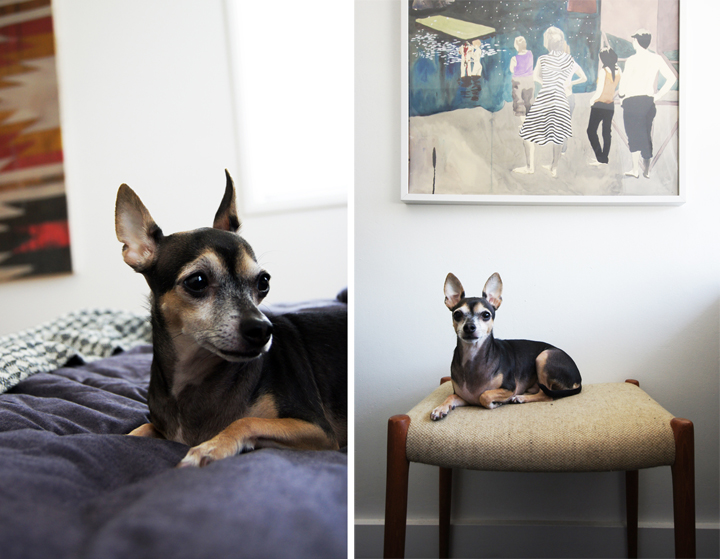 F-f-f-f-FRIDAY! Oh yes please, break out the wine spritzers. I am ready to take a break – and by break – I mean run around all weekend working on the house and other projects.
Check it:
-Iggy gets his own personal interview over at Pawesome. Learn interesting facts about how he prances and loves crappy beer.
-Design*Sponge shares Brick House oily advice.
-Seems like some of you guys really want The Captain's Chair. I'm getting a hefty amount of emails offering a new home for that bad boy…so I'm wondering…should I do the honorable thing and host a chair giveaway when my Womb comes in or go the greedy route and support exterior projects with a chair auction? I'm leaning towards some sort of giveaway! But cash for landscaping sounds awesome! What? So many confusing and morally ambiguous thoughts…
Go nuts! Enjoy your weekend! Stop looking at the internet box! Forget all this unnecessary punctuation!