I desperately need some new chucks. My four pairs are a few years old, worn frequently and falling apart. Out of desperation I checked the local Marshalls to see if I could find a cheap pair.
And no. I did not find any new shoes, but I did run into some interesting Jonathan Adler knock offs. Apologies for the iPhone photos – but come on! How rad is the iPhone? RAD.
This vase seems to be a very obvious knock off of the Jonathan Adler muse collection. For $7.00 and the sales pitch of, "IT'S ART – really GROOVY ART! Give to yourself and your friends (yes all of them) so they will love you forever – ROCK ON!" how could you not be intrigued. A gift that promises ART and eternal love and wants you to ROCK for the low price of $7? I need to go to Marshalls more often.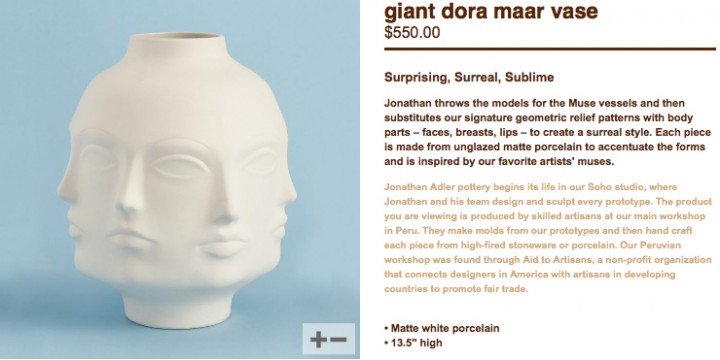 The original boasts a $550 price tag (and much drier sales pitch – YAWN) and is actually mold made in Peru. No eternal love or promise of groovy art and it costs $543 more? I don't know, but that other overseas mold made $7 knock off is starting to look pretty thrifty.
Knock off verdict: THUMBS UP.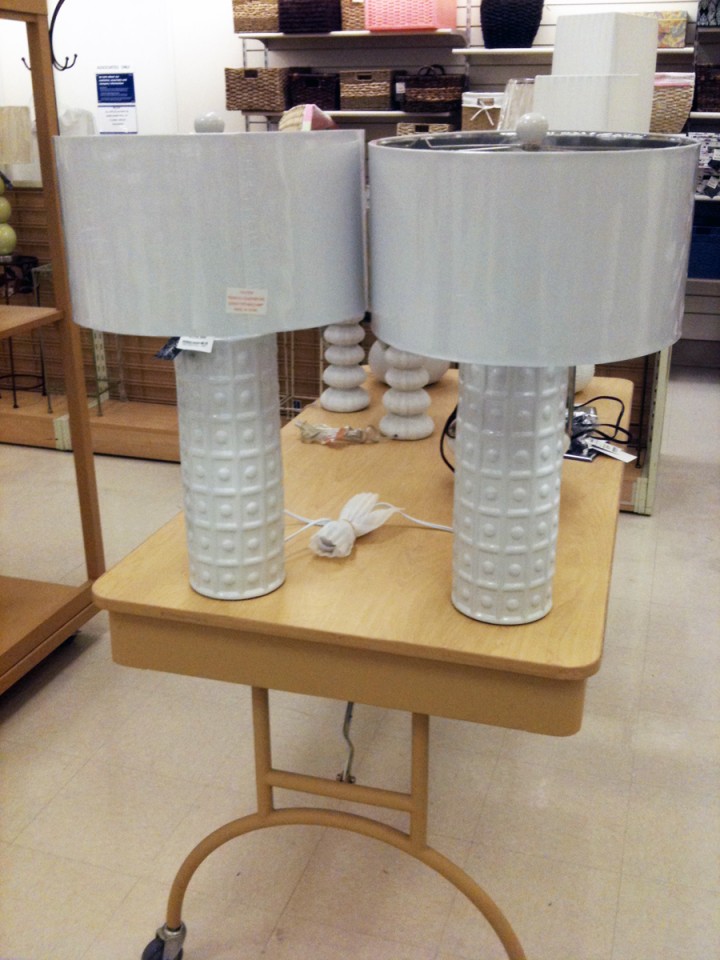 These lamps are less obviously knocked off, but I think the sentiment is the same. You know what, I really thought this pair were sort of awesome and was debating how they'd look in the master bedroom. They had a great scale and I could picture them in a nice little Palm Springs pad…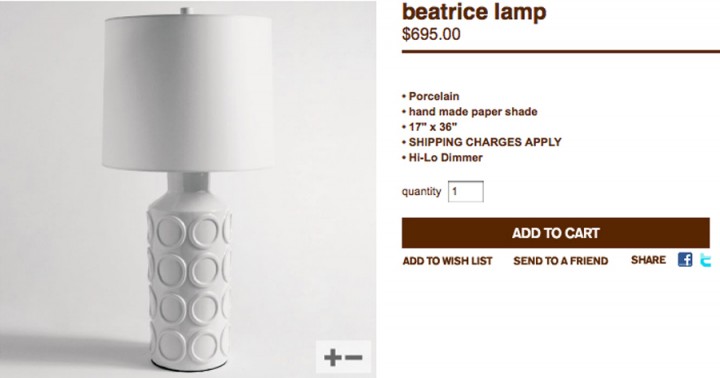 Large, white, and geometric? For hundreds of dollars less, these could be a good thrifty substitute for someone pining for those bold Adler ceramic lamps.
Knock off verdict: THUMBS UP.
Next door was a Pier 1 and through the window I spied these obvious Franco Albini ottoman knock offs. For $100! Yikes.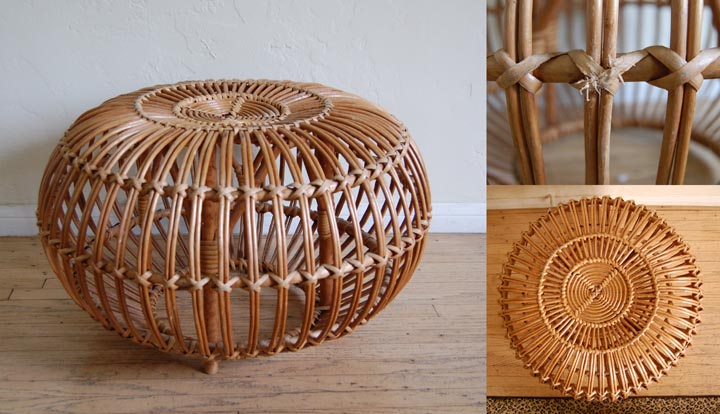 I was actually a little tempted till I saw the price tag. I mean you can still find originals for about that much, and I think the originals are a little more elegant.
Knock off verdict: THUMBS DOWN.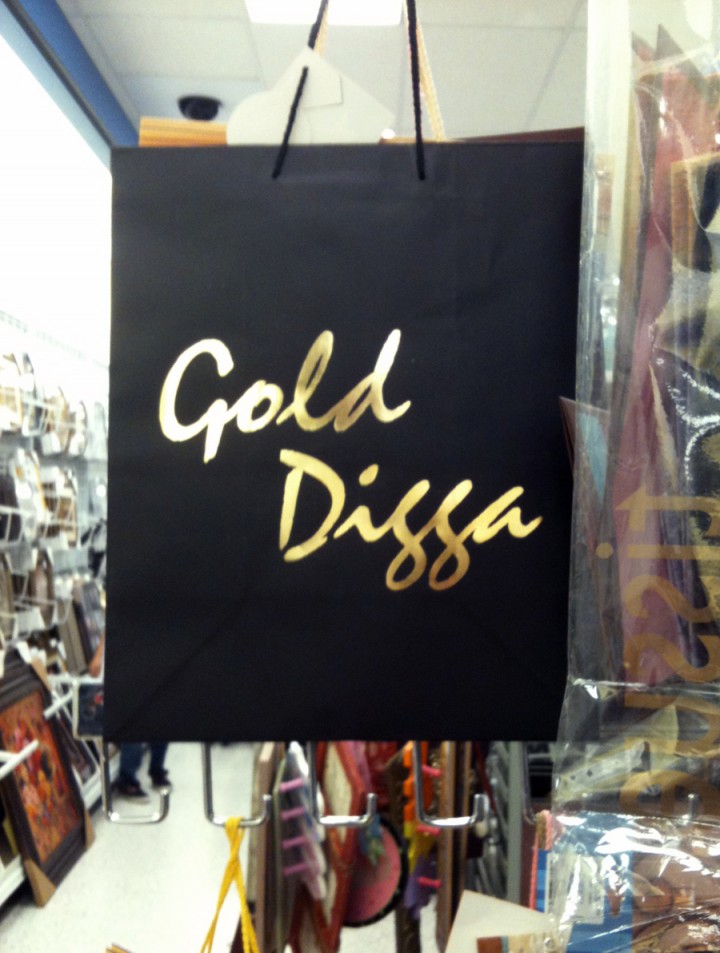 What does this bag have to do with anything? I don't know. It's awesome mainly. I think it may have something to do with original design versus knock off culture…
This is a weary conversation but I'm always on the fence in this debate of knock off versus original.
Whats your verdict? When is it necessary to save up for the high end original (even though the quality may be poor – DWR I'm looking at you) and when do you slum it with a knock off?