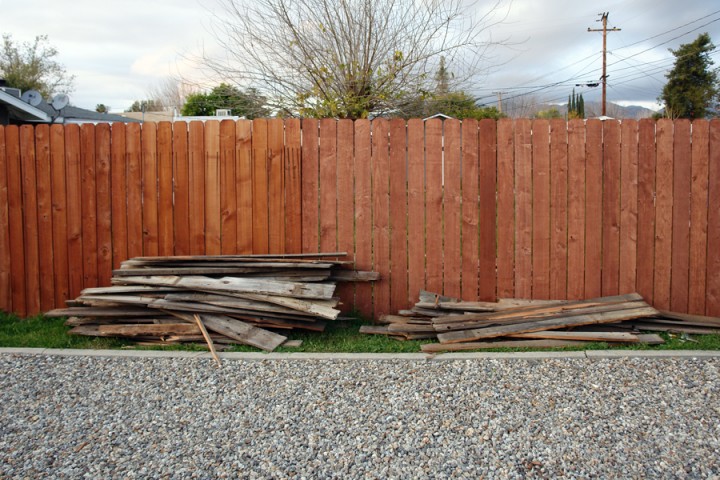 The boy and our neighbor began to fix the ghetto franken-fence with that cheap and ungodly orange hued wood.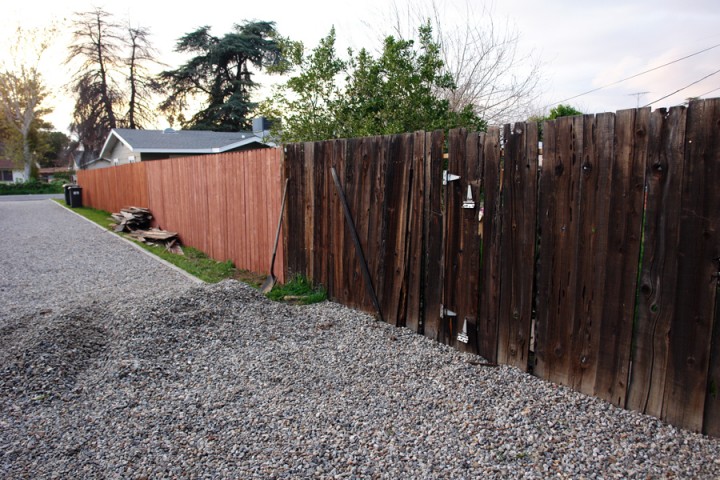 It's better than this raggedy mess of awfulness, but is still is a hot mess of a salmon colored fence…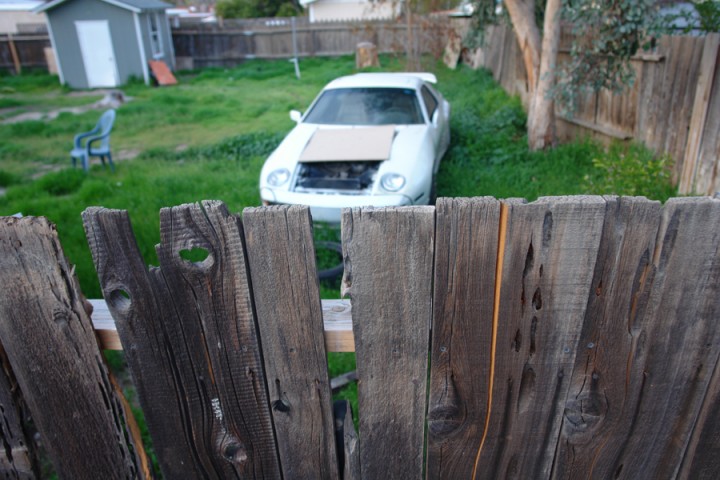 Why all of a sudden should we start this you ask? Well…
The city finally sent notice to the neighbor that he was required to get the 15 cars off his front lawn in 24 hours or get fined. The solution? Rip down our properties dividing fence and store some of those broken down cars in their backyard. White trash style!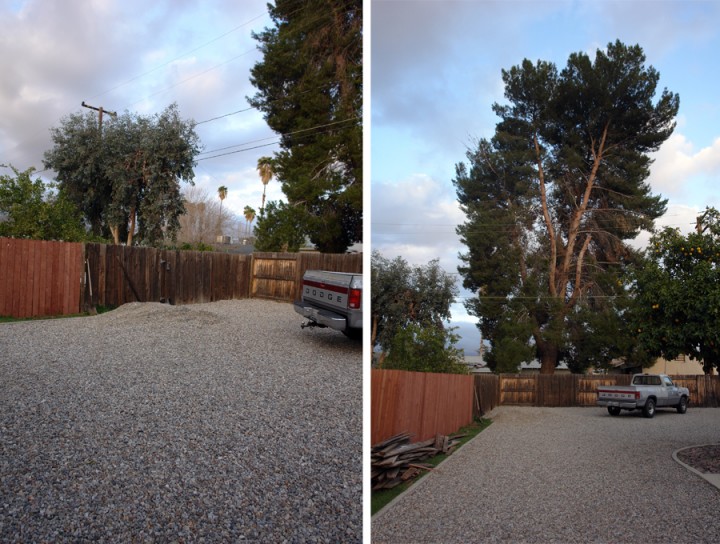 As a compromise we are splitting the cost of redoing the final ghetto run of fence since it was even more janky after hauling cars through it.
Oh, and look at that poor tree! The city shaved it naked. This is a constant battle against ugliness and we are losing horribly.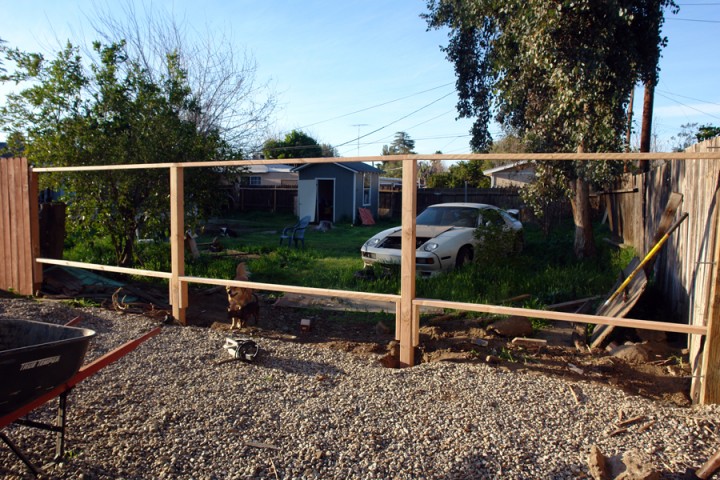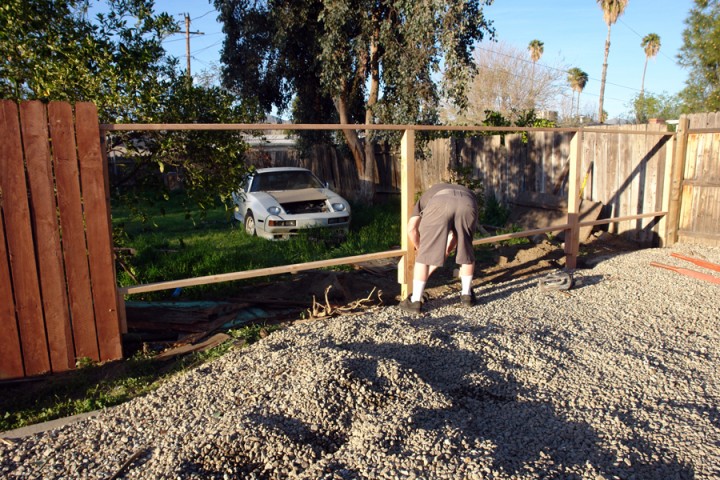 The boy rebuilt and cemented in some new posts to finish the final run of fence.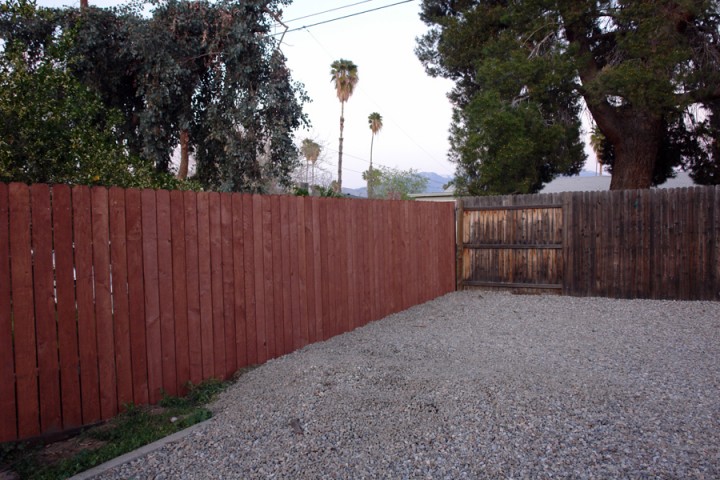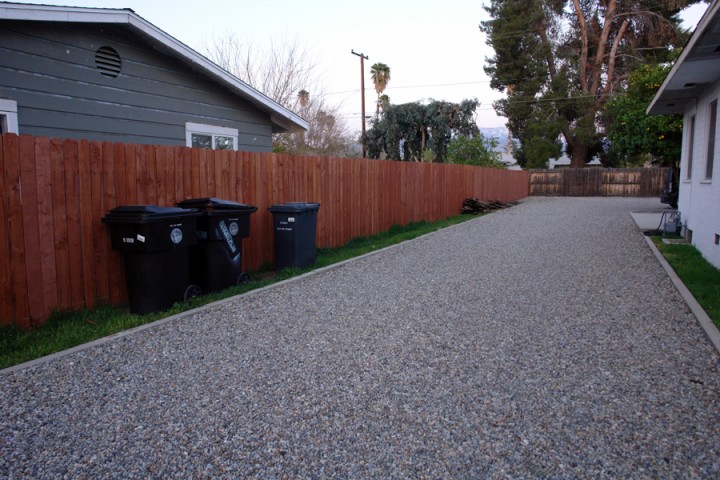 Shazaam! Fence.
Maybe now it's time to consider landscaping that foot and a half of weed grass. Maybe some sort of tall drought resistant plant that camouflages this new fence…