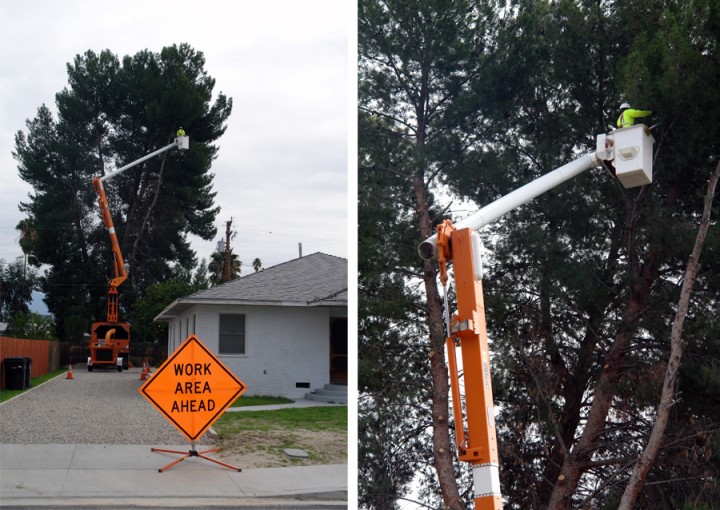 SoCal Edison sent a crew to come trim the HUGE tree in our neighbors backyard. It's been interfering with the power lines and is an all around "nuisance" so accordingly it needed to get hacked up.
It's hard to describe the scale of this tree. It's big, just really massive. The only way to access it is for trimming was on our freshly installed gravel. All the utility guys love to use our big open driveway…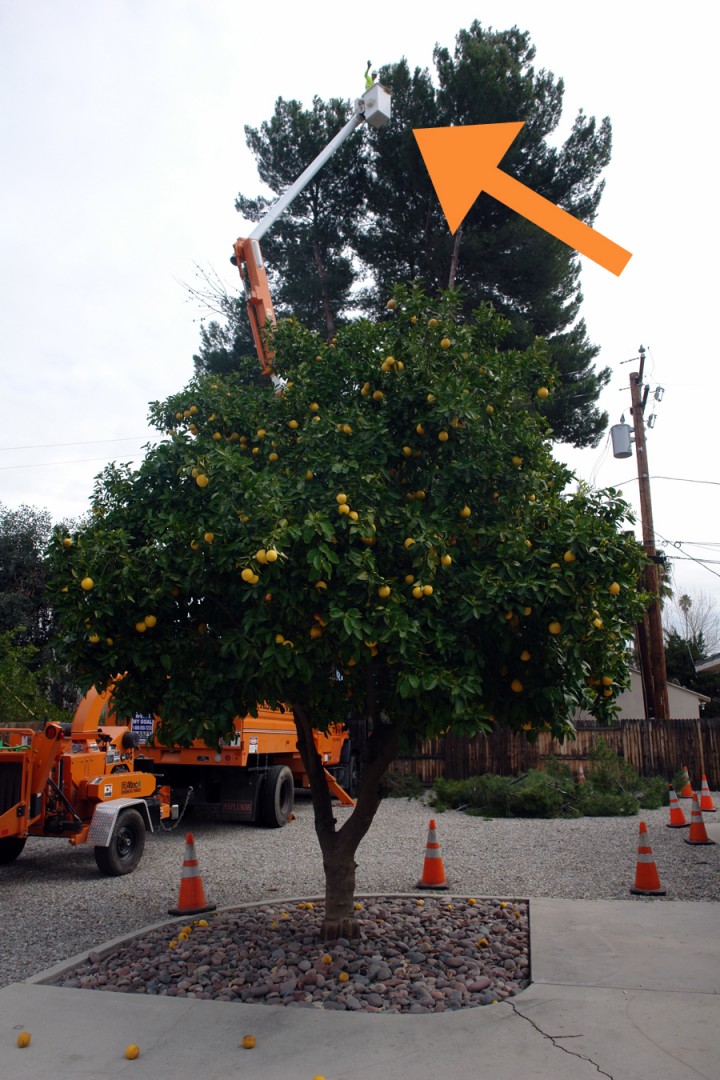 That's the trimmer dude. He kept waving when he saw I was taking pictures. He's so high!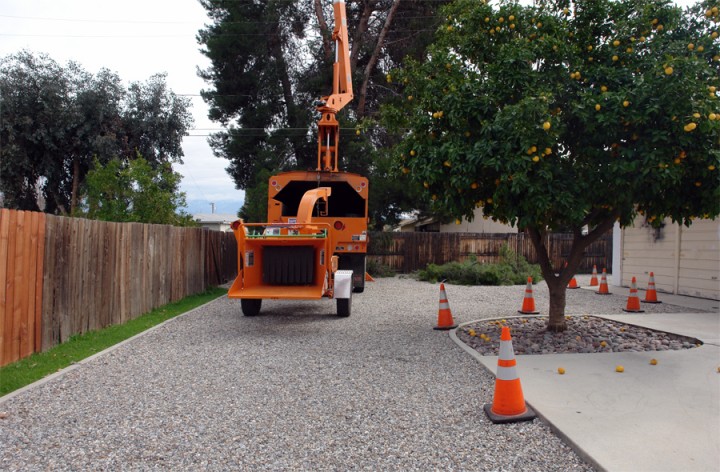 I'm glad they put so many cones out. Who knows what kind of traffic or pedestrians could walk into the "trim zone" in our backyard.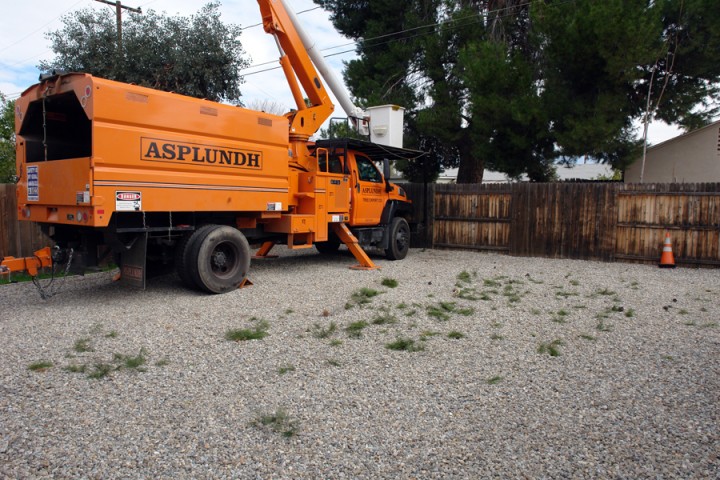 NNNNNNNOOOOOOOOOOO. Our fresh and lovely driveway covered in pine needle debris. The tragedy.
They gotta come out back next week and finish up, but they really butchered the crap out of the tree. It's all flat and naked on our side.