Maya, of Maya's fabulous east coast home, sent me some images to show off her freshly procured vintage Tomado-Holland wall shelf that she's been hunting for, for what seems like forever. These Dutch manufactured cuties are usually made with wood or enamel shelves and have thin edged metal supports. They remind lots of folks of a similar modular shelving unit called the String System created by Swedish designer Nils Strinning. I absolutely go bonkers for String units which are still manufactured today, but can get very pricey.
Delicious stringy storage.
I have to admit that I was never a huge fan of the little Tomado shelves and might have argued their merits with Maya at length. Honestly, I probably didn't really give them a chance…and now they've kind of grown on me. So, Maya is right – they are awesome. Both useful and cute they add a great bit of floating storage to all sorts of spaces. String or Tomado? Both please.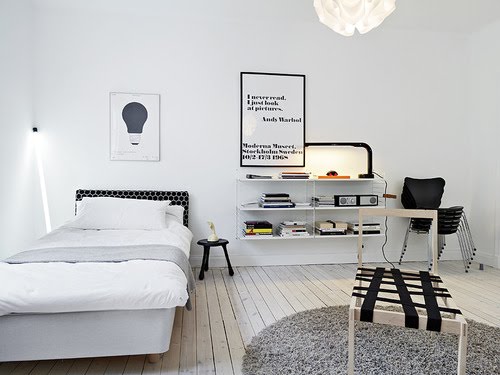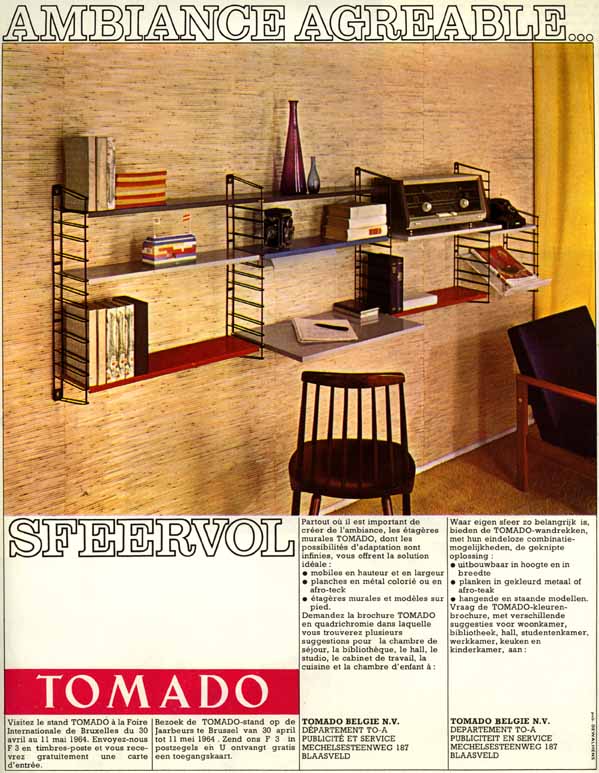 I've seen these little shelves pop up all over, but if you desperately need some Tomado I know Amsterdam Modern carries a variety and they can almost always be found on Ebay. Sometimes they show up in vintage stores and on occasion at flea markets. Keep your eyes peeled!