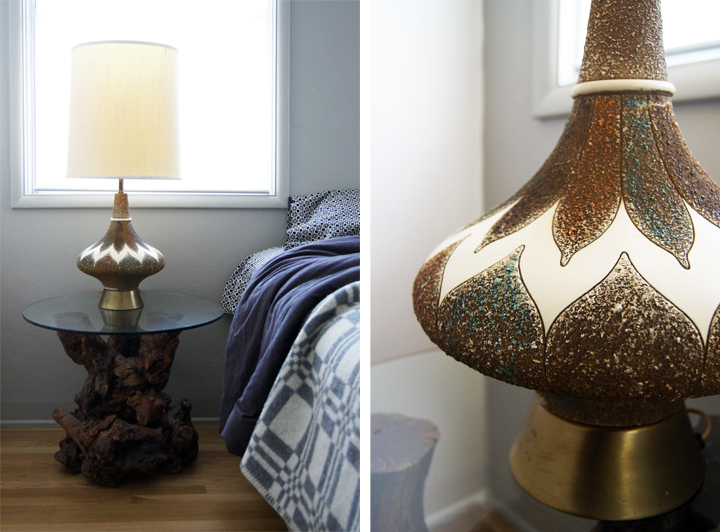 I picked up a pair of these wacky ceramic Quartite Creative Corp. lamps at the local Goodwill, and have to admit I was sort of hesitant from the get go. Part of me really liked the shape and the muted colors and strange lava glaze texture and couldn't just let them waste away at the thrift store. The other part of me, was like gggguuuuurrrrllllll – you are crazy. Those look like floppy condoms hanging from the lamp neck and these things are way too retro for the subtle shapes and clean lines of your ENTIRE HOUSE.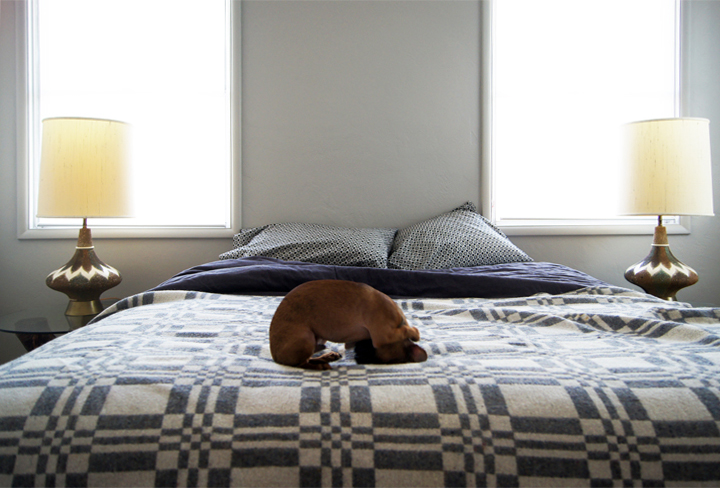 Even Bowie doesn't know what to think.
Graphic chevron and cool? Way to kitsch? Pottery fun?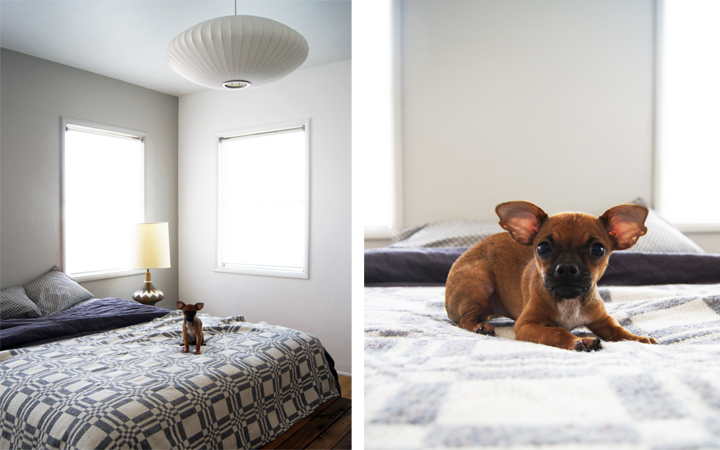 Apologies for Bowie overload, but unlike Iggy, he hasn't learned how to ignore photo shoots. That big black clicking mystery box makes him angry. HULK angry. Devil dog mean wrinkle face – ACTIVATE.
So yeah.
I'm not loving it, but then sort of waffle back and forth since I do kind of love the lamps. They are in awesome condition, are very graphic and have a super sexy shape. Maybe they're just not right in my bedroom…or house. Just like the bedding is a hot mess and not right for the room. The lamps might just have to be one of those functional things for now.
What really needs to happen is a headboard. Then lighting. Then bedding.
All of which I know precisely what I want, but are sadly waaayyy out of budget.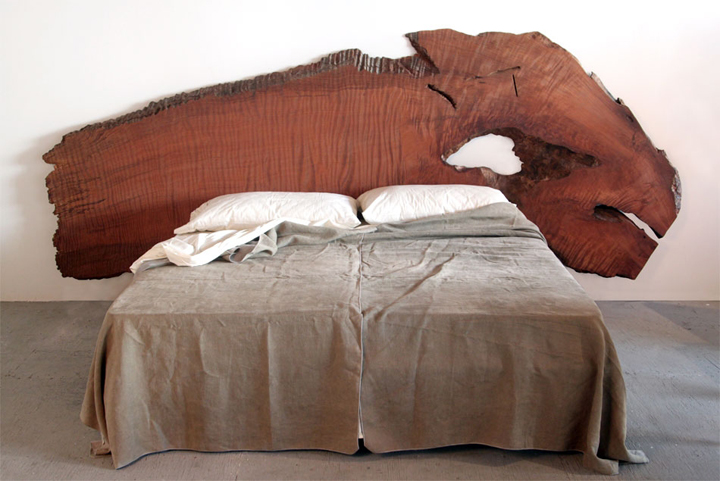 I want to go slabby, and obviously not like this giant awesome beast from Urban Hardwoods (since I don't have $10K to throw down on a headboard). I do like the idea of this simple canvas bedding, although it looks like it could be very scratchy and impractical.

This knock off of the insanely expensive Potence lamp by Jean Prouvé is "the one" piece of lighting that I desperately want to install. The Potence Lamp from Atelier, at about $400 and a foot and a half too short, doesn't look like it will be a realistic possibility.
DIY maybe? I'm not really sure where to start, but it could be a project…