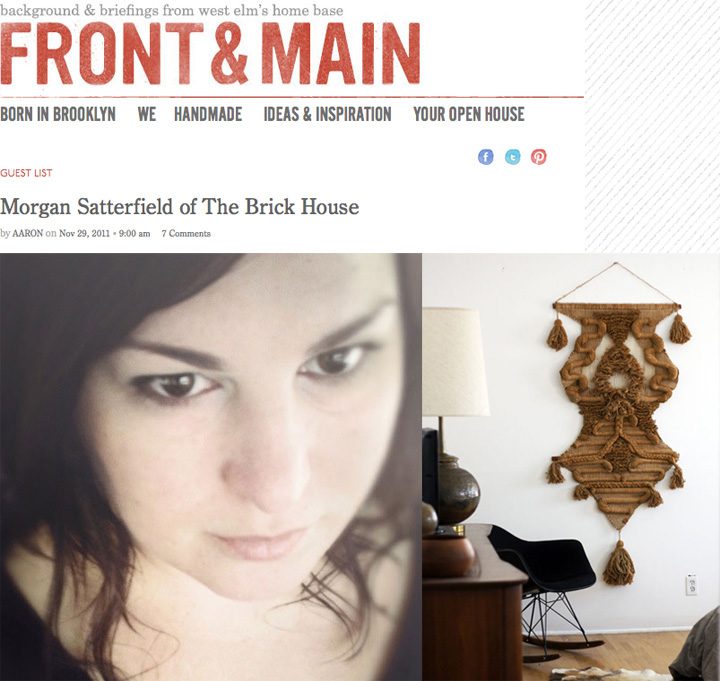 Just wanted to quickly mention that my Guest List interview is up on West Elm's Blog – Front & Main.
Yes, that West Elm! The place with all the nice stuff.
Check it out if you have the the time or inclination, just remember that I love you. Now you kind of have to read it (because of the guilt).
Thanks to Aaron and West Elm for putting up with me – loving the new blog!