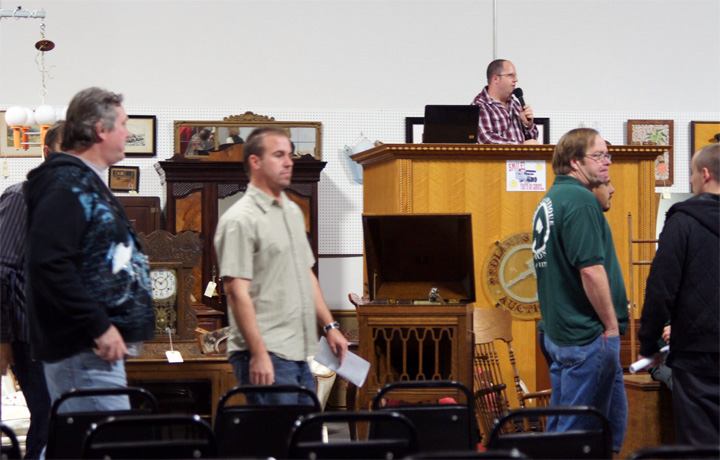 White dudes love auctions. LOVE.
Well, I love auctions too, even if I have to spend the whole day psyching myself up for the sizing up stares, crazy quick bidding and dollars about to be spent. This particular auction was heavily MCM, which meant the local dealers were out in force and ready to throw down cash. I almost didn't go after spending the day obsessing about how nutty and competitive these auctions make me and the inevitable painful losing that happens.
BTW, want people to look at you with anger and suspicion? Whip out a big camera at an auction preview. It's not awkward at all.
Their eyes. Their judgmental eyes.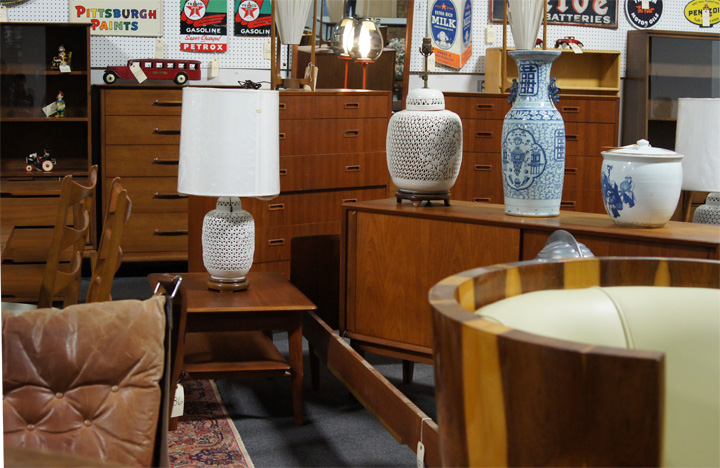 Maybe somewhere in the background you can spot my big spendy purchase of the evening?
Yes?
Yes you can.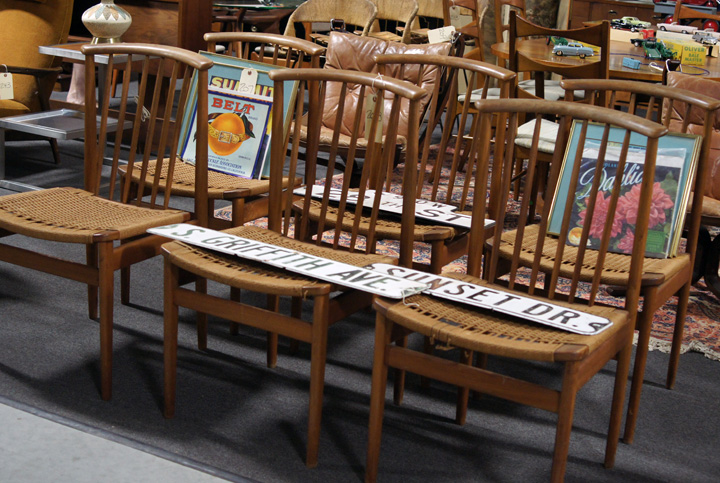 Great dining set I didn't buy but desperately wanted to.
I forget how much they ended up selling for…a lot…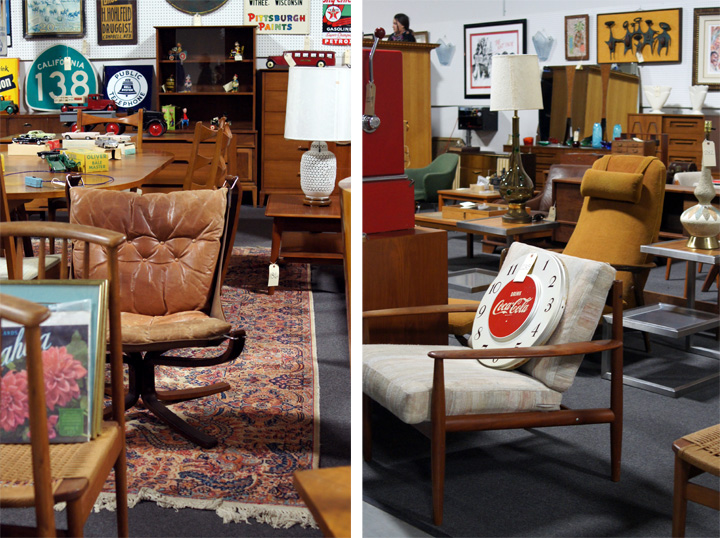 There were loads of good chairs, but the perfect pair of well worn Falcon chairs (a personal favorite – but also designed by Sigurd Resell in the 1970's for Vatne Möbler) initially beckoned me to the auction.
FALCON ENHANCE.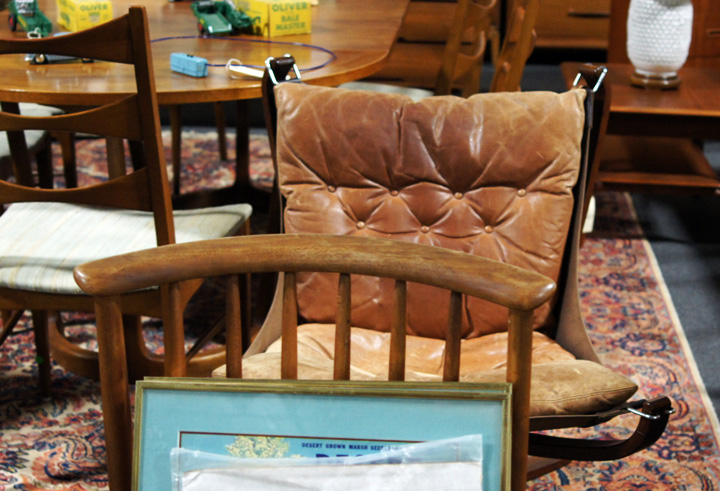 Sweet, sweet Falcon action.
Only got this one terrible picture of a single chair on account of my camera shame, but trust me, they were amazing and ended up selling to some dealers for something like $1600. Not to me. NOT TO ME, dammit.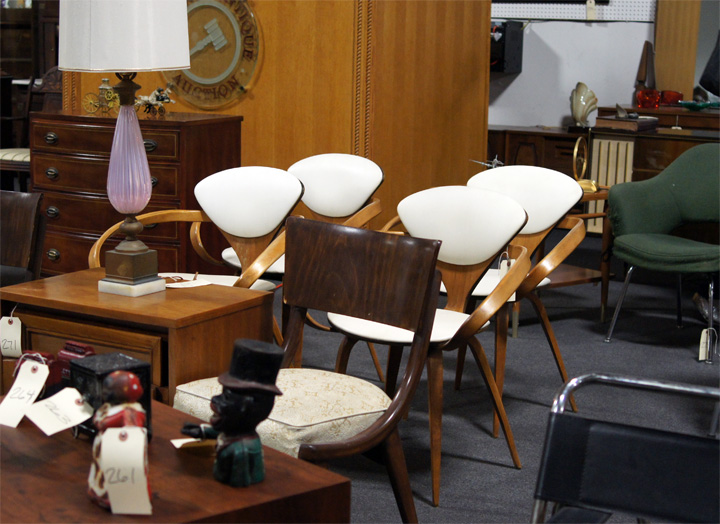 This set of Plycraft armchairs (designed by Norman Cherner and also a personal fav) got a good deal of looking over from folks pacing around them in desperate circles of desire. Clearly, they were going to be the big battle of the evening.
The auctioneer mentioned the set came from an estate in Banning – which can't be true, right? Have you ever been to Banning? Only shame and shattered lives come from there.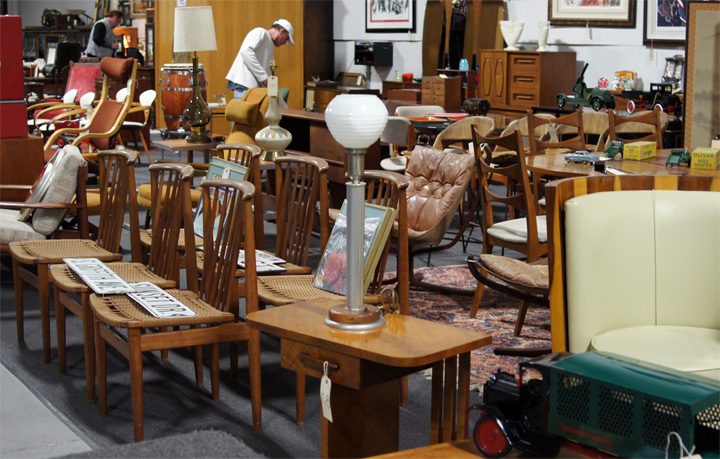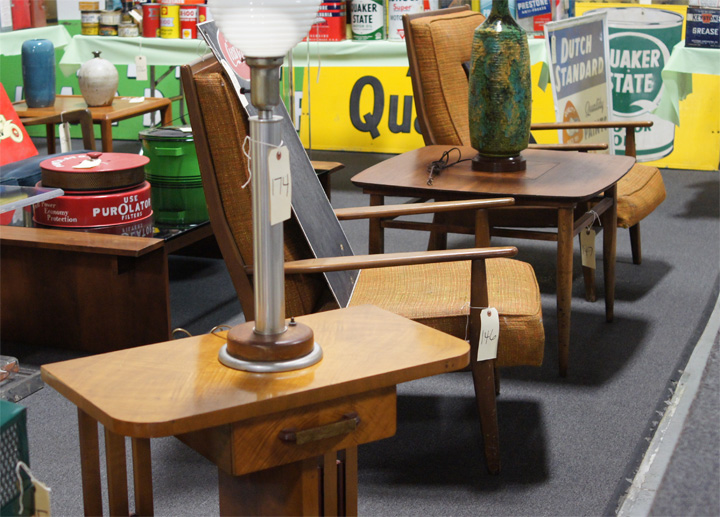 Along with the mid century stuff, there was a large estate of oil cans and gas station type signs being sold that would have made those American Picker guys get wicked half chubs.
It was mind numbing sitting through the oil can auctions.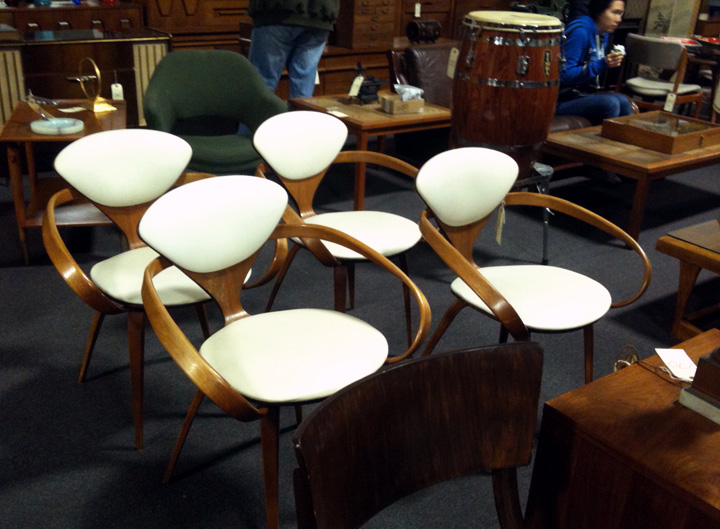 A moment of memoriam please. Let's reflect once more on those Cherners.
As expected, they ended up being the big battle of the night – to the shock and amusement of most the crowd. The guys sitting behind me had an insightful running dialogue about how crappy all this stupid crappy crap was. Anyways.
They sold for $2400.
Goodbye you gorgeous beasts.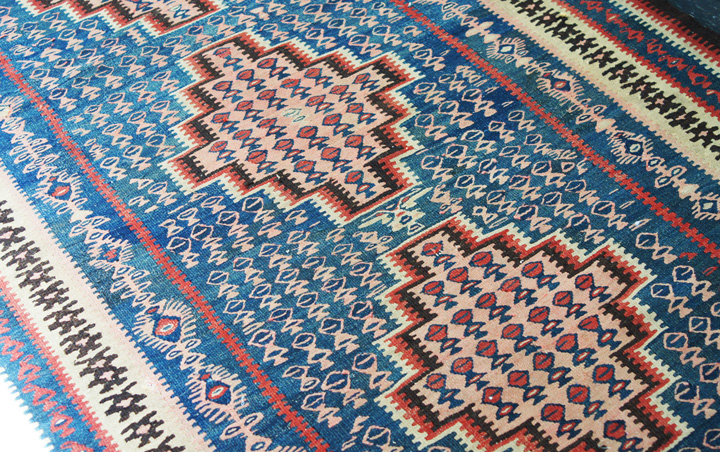 Well, what did I get? A few things. Above is a little preview.
DUH. It's a rug.
Also, I might have outbid someone who reads the blog on this puppy. A fact which became clear when she told me as much as we waited to pay. It's hard to explain the wave of guilt and anxiety that then exploded in my brain…so I apologize. I'm sorry. I looked terrible. Oh man. Auctions turn me into a monster.
More crap to come.