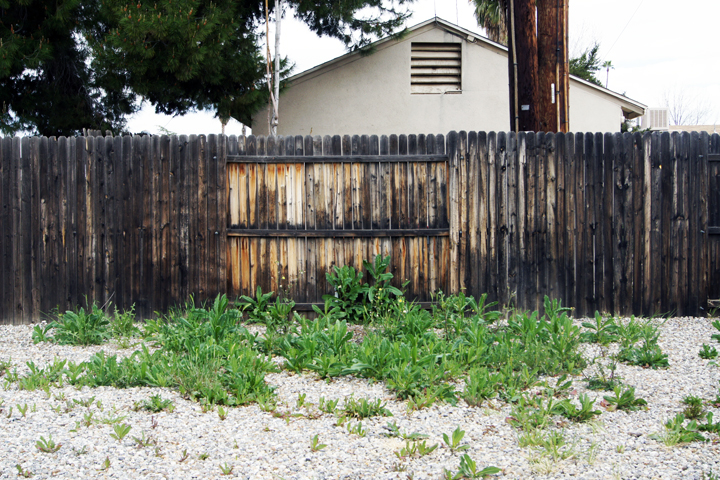 A few years back we installed almost 4,000 sqft gravel driveway with our bare hands. It was misery. Back breaking misery.
Part of the driveway installation entailed that we lay down rolls and rolls of landscaping fabric to help control the inevitable weed problem. Well, no one quite explained that weeds wouldn't grow through the fabric, but they would totally grow on top of it. Dirt settles between the rocks and then the weeds are like, "hey guys its awesome over here – lets move in."
Since installing the driveway, which feels like forever ago, we've been battling the shameful ghetto weeds about this time of year. Somehow through a mixture of the super moon, super rain storms and supernatural mystical forces bent on driving me nuts, the weeds have been particularly hardy and spiteful.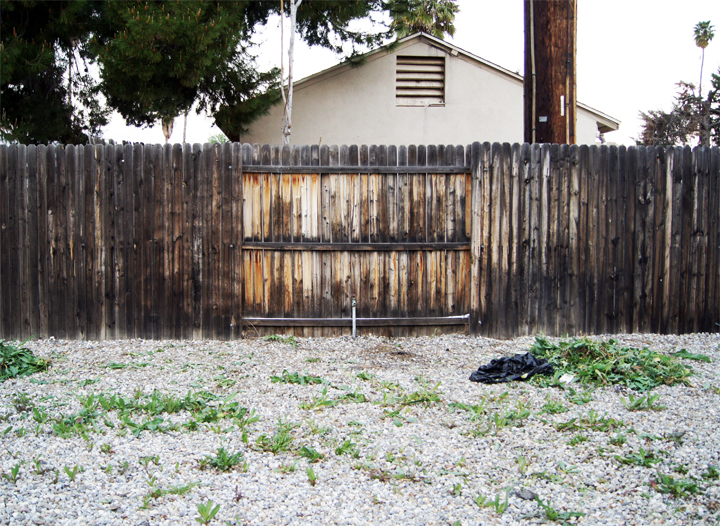 We hand pulled the bigger ones, which in some twisted irony are way easier to remove than the baby weeds. So, we tend to let these bad boys get big and then yank them. Usually the summer heat kills everything outright and we wait for the scheduled die off, but it's been so lovely and wet out that the weeds found purchase and made themselves a little too comfortable too early in the season.
Also found some lovely artifacts hiding in the weeds caught from the wind blowing into our wide open backyard – empty cigarette boxes, trash bags, some cans, chip bags, some stuff that looked like blood – you know all the glittering detritus that Hemet bestows on us.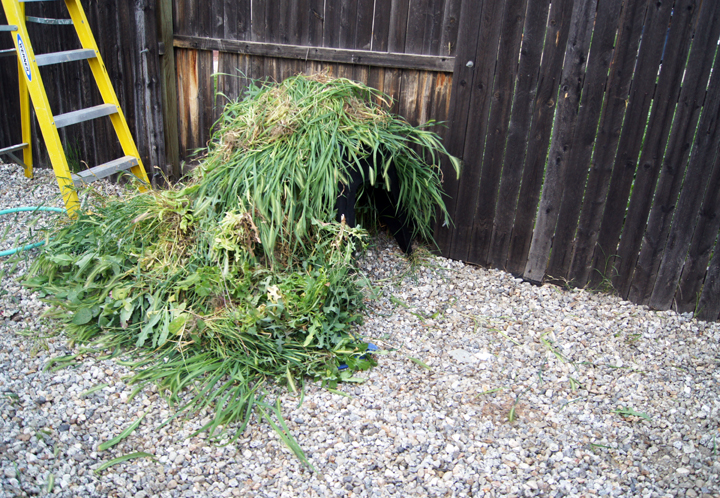 Weeds? I made you my bitch.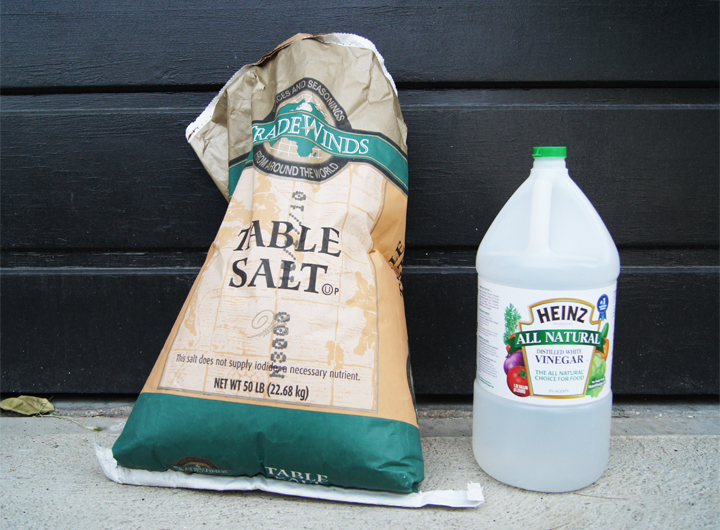 To conquer the little baby and broken weeds left over from the great weed massacre (and to deter any other punks that wanna mess with me) I gave the driveway a nice bath of salt and vinegar. Still tastes terrible though.
50 pounds of salt ($8) and a few gallons of vinegar ($3) from the local Smart & Final are my DIY and more "green" solution than grabbing some chemical weed killer from the local hardware store. Who am I kidding – have you seen the prices on that weed killer stuff? It's OUTRAGEOUS. We need tons to cover this giant driveway, so my broke ass is going to try this salt & vinegar solution and see how it works.
BTW, after a couple days the left over weeds are looking pretty shriveled and brown; take that you bastards! Let's see how it works out long term – I'm totally salting the earth out of vengeance, but from what I read the next few rainfalls will probably dilute it all within the next few months. Whatever, salt is cheap and weed killer is not.