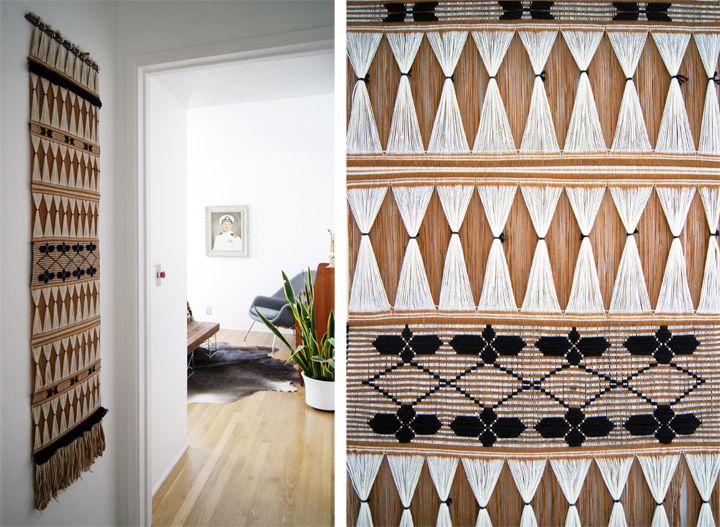 We just got back from a quick business trip to Phoenix, so get ready for some boring Arizona related bizzness up here on the bloggity. Don't worry, I'll try to power through it.
Firstly, OF COURSE I went thrifting but more importantly what made it back home? Sort of unexciting stuff. We had a super duper tiny rental car so no giant treasures could make it back with us – which I have to admit, completely broke my heart. I sulked and pouted and was in psychotic distress to leave a few things behind that I'll post about later on…
What a dirty tease.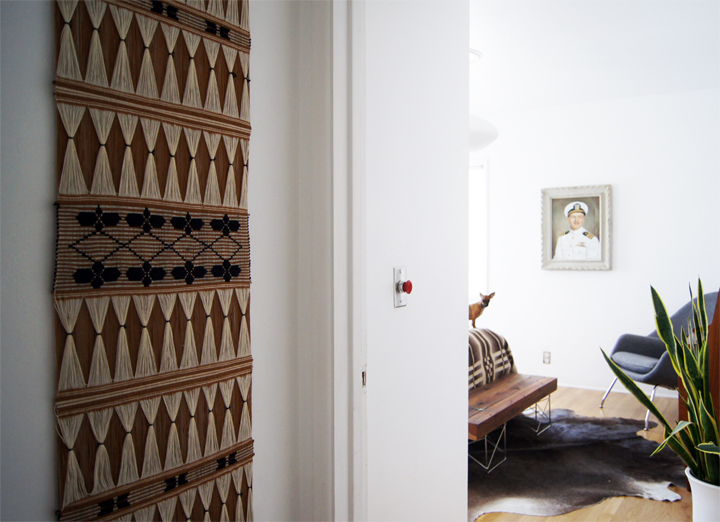 Textiles are small and foldaway so I bought a few pieces including this wall hanging and a pretty rad macrame piece that I'm currently attempting to untangle. Whoops.
I love this bad boy and hung it immediately in our weird hallway, total score for $1.50.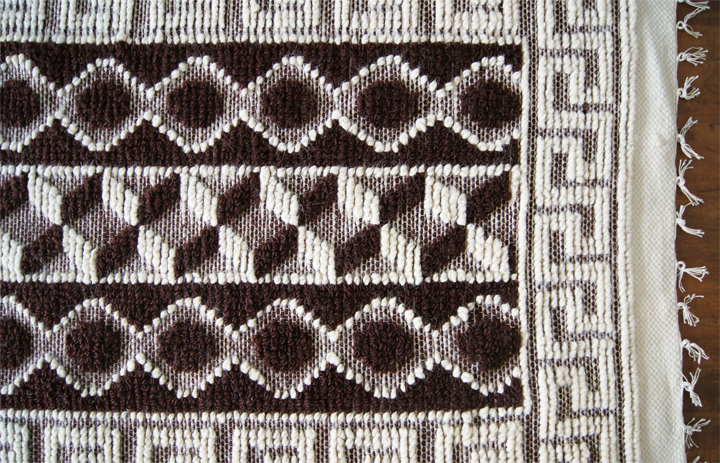 This was another weird textile weaving thing that I'm not quite sure what to do with. I love the graphic pattern and nubby texture.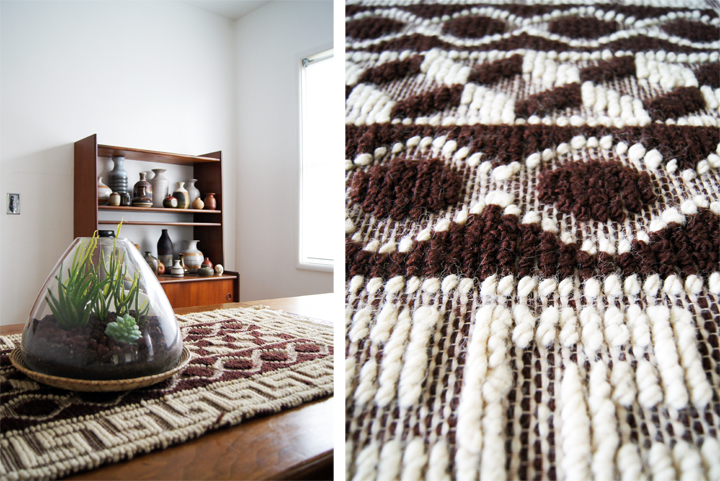 I have it chilling on the dining table for now, but it seems a tad strange there…like what is the function?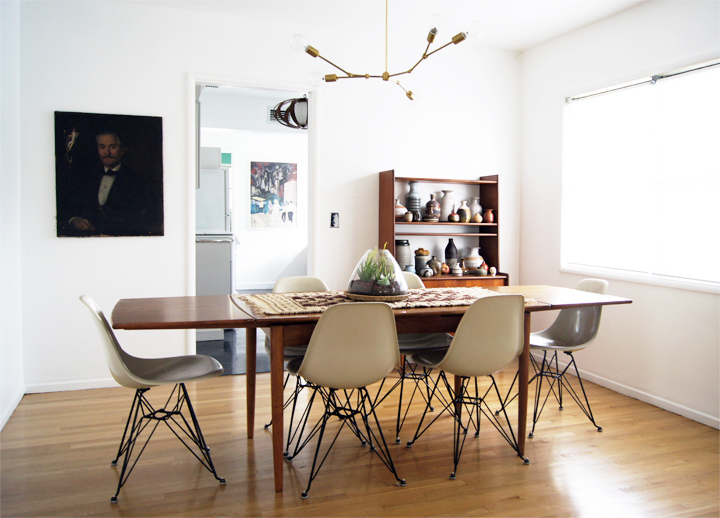 Not really a complete runner. Cute little weaving though in need of a better space.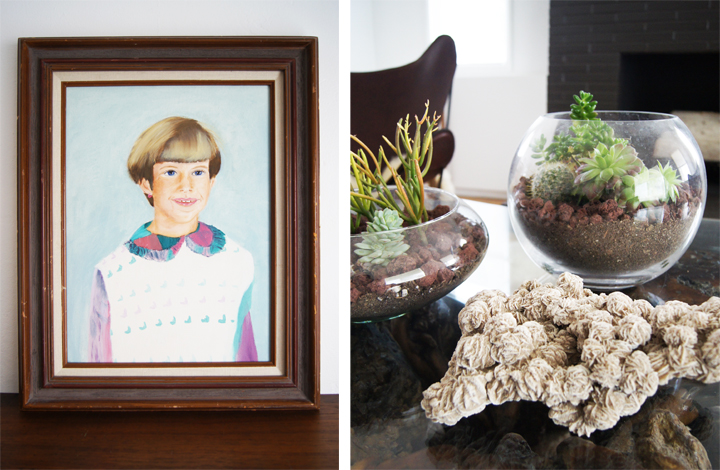 I also grabbed this portrait painting of this amazing girl – check out that sweet-ass sweater and bowl cut. How could I leave her behind? I know my art choices are nothing if not controversial, but trust me, I'd way prefer something wacky, handmade or unique to some tasteful poster. I love looking at things people have made out of love and by hand that just have enough wrongness to make them right.
I also grabbed a chunk of Desert Rose, which seemed appropriate for where we've been and where we are going…