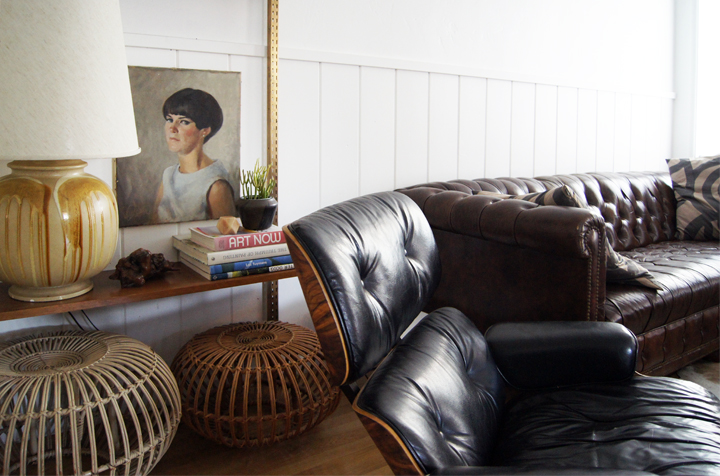 Still have the chesterfield sofa. It's safe for now.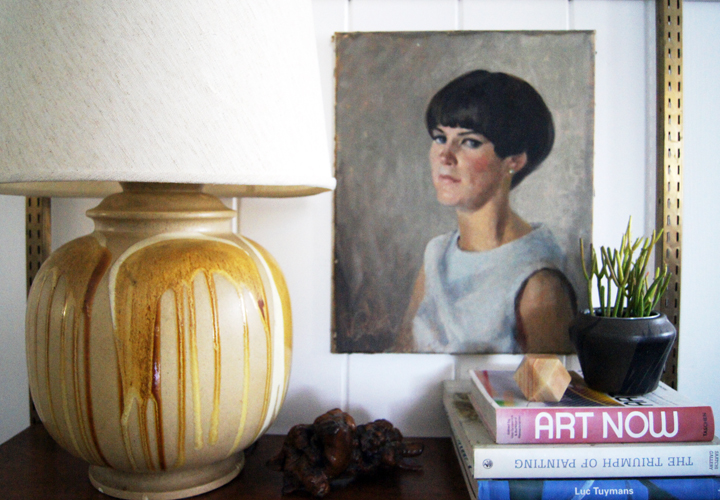 But I did recently thrift this giant ceramic lamp to balance out all the brown. Also, I feel like it must be known that all giant studio pottery lamps are the shiz and I cannot be dissuaded from this belief.
Oops, just noticed my book is upside down. IGNORE ME.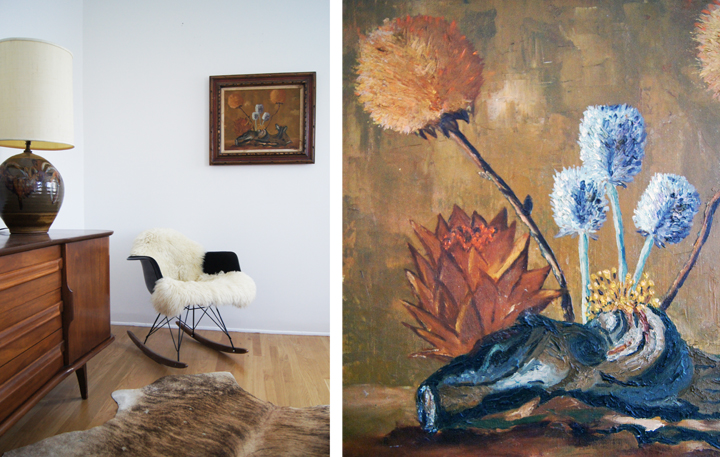 Also picked up this wacko still life painting that has now replaced the Navajo rug in the guest bedroom. So fresh, so clean – except for the painting kind of looks like it could give you gonorrhea.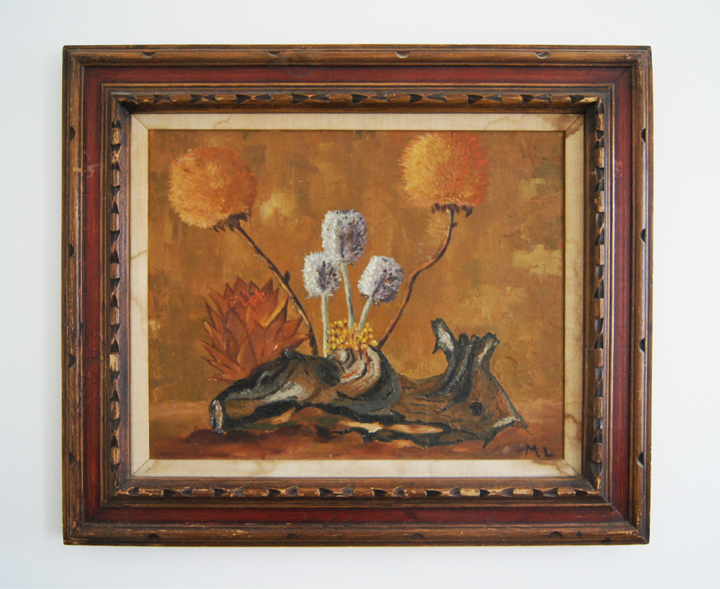 Gonorrhea in a good way? Mmmmmhmmmm.