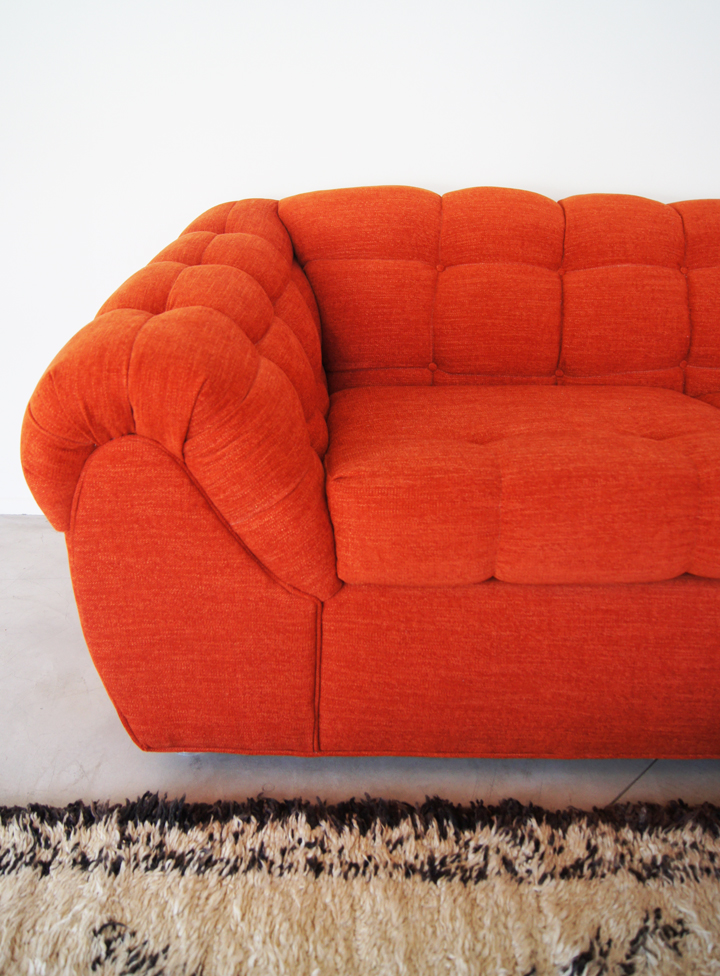 Super fresh sofa. Still steaming.
I've been working with some fabulous clients and helping put together their incredible desert home. Just thought I'd preview a recent sofa project since its roots are quite thrifty, and frankly, I'm obsessed with sofas.
BEFORE: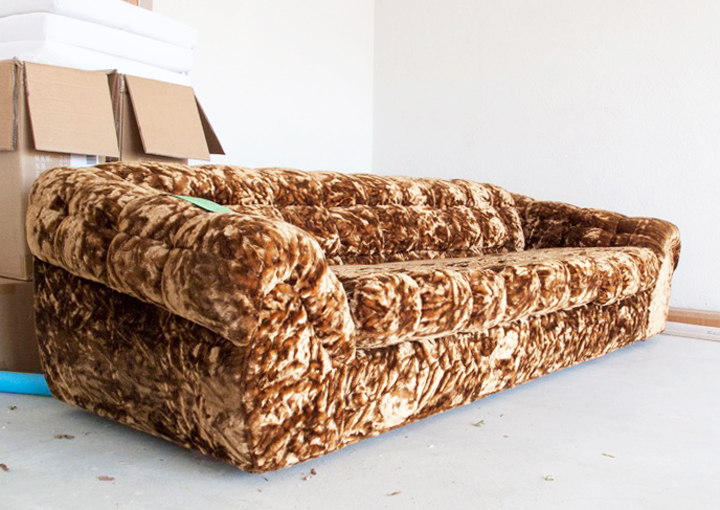 The sofa came from a local thrift store and with its original grungy/filthy crushed velvet upholstery it looked a hot mess…
…but it had curves and comfort and was the perfect scale and shape for the intended living room…
AFTER: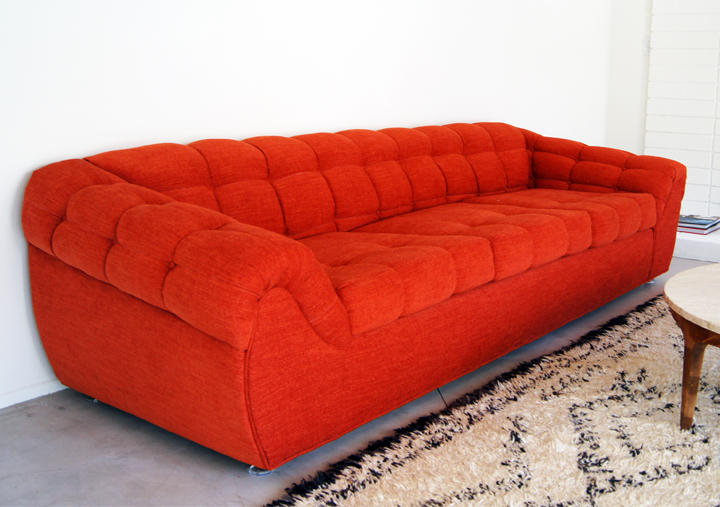 Shazamm.
Reborn as a red hybrid baby of a Toga and a Chesterfield, this thang is all modern and all comfortable – a bona fide TV viewing hang out snuggle up and down sofa.
For some reason my pics are making it look like super crazy neon red, but it's actually a more toned down rusty red-orange in person. That desert sun, it's bright – I'm telling you.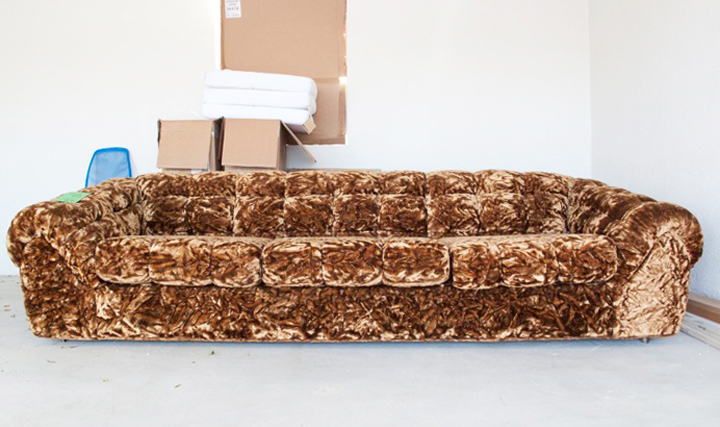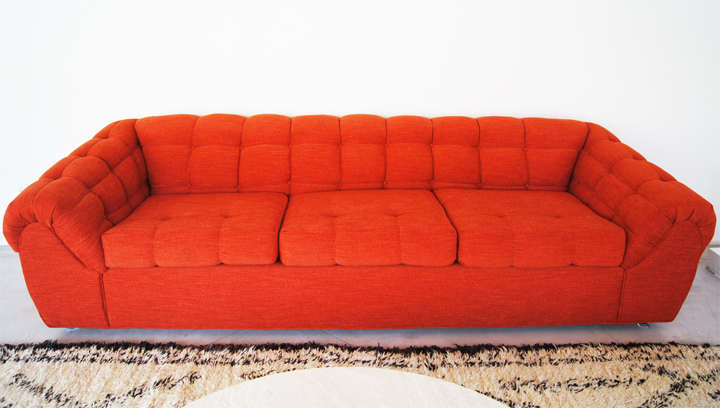 Total cost wise it was commensurate with a nice Ikea sofa and cheaper than the big decor stores like West Elm or Room&Board. Plus, this thing is built like a freaking tank, is totally unique and the hardwood frame will last forever. I just thought this idea was something to mention when folks pass on vintage sofas because the upholstery is a gross mess. It might be worth investing a few hundred extra dollars to get it recovered so that you can incorporate something totally unique into your pad.
Things are chugging along with the design projects and I can't wait to show off more completed spaces as they get finalized. Trust me, it will blow up your face – that's how good this stuff is coming along.