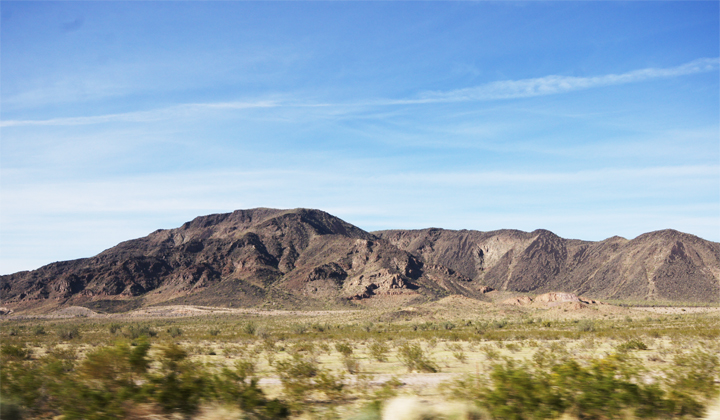 We drove through the desert in our rental car with out of date registration tags all the while crossing our fingers that we wouldn't be pulled over by the authorities.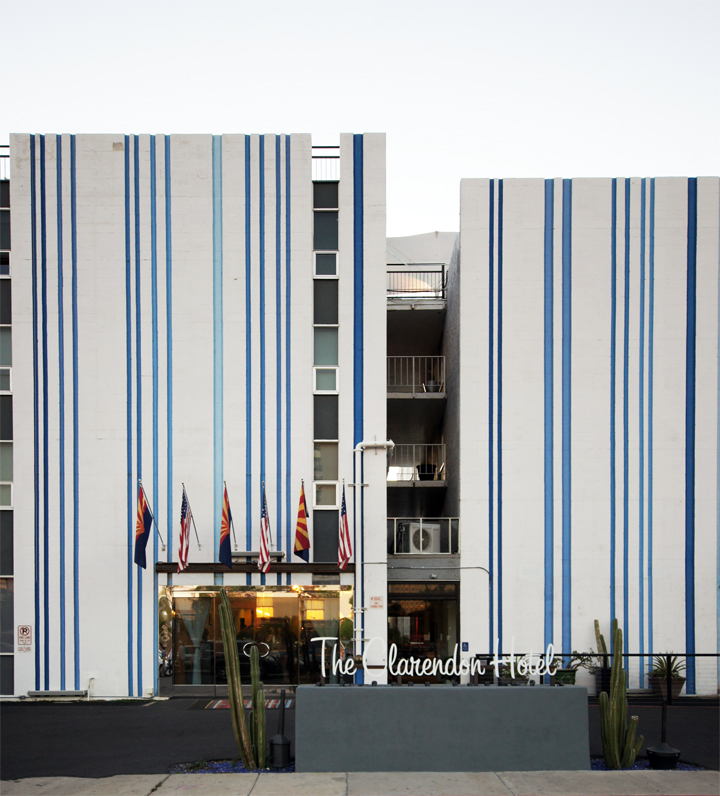 We stayed at The Clarendon Hotel, a small boutique hotel in mid-town, that had a bit of a younger retro slant to its digs.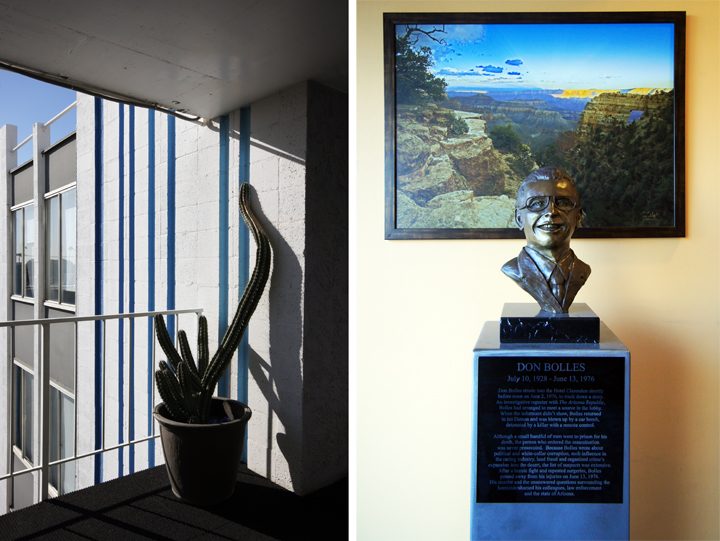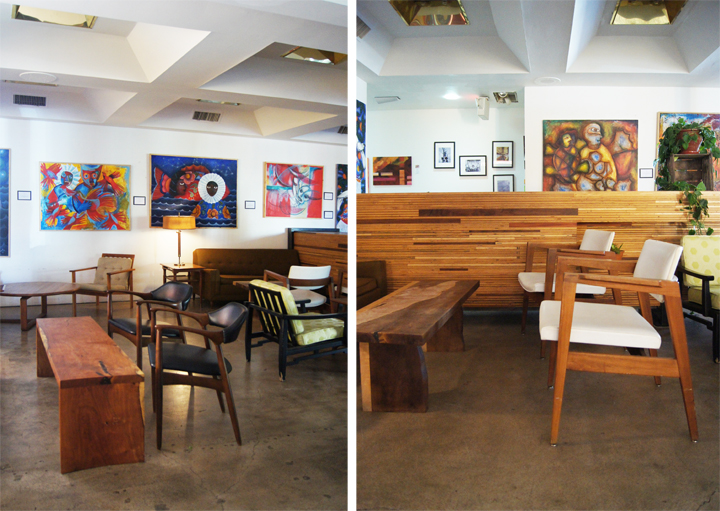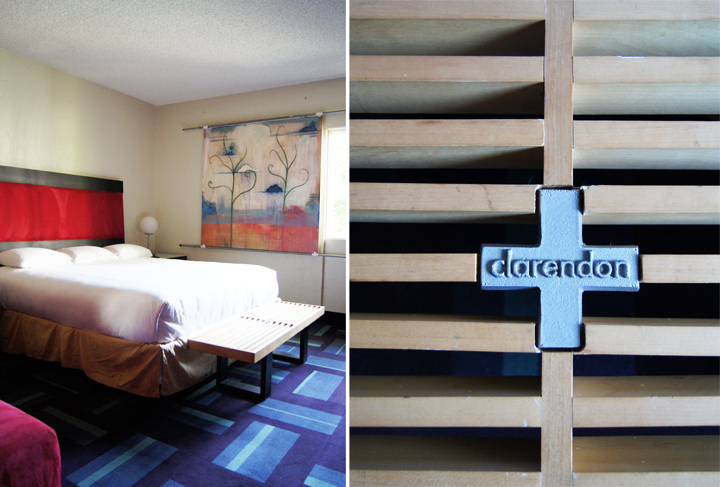 The rooms and interior had seen better days. Everything needed a bit of an update, some maintenance and a thorough scrub down.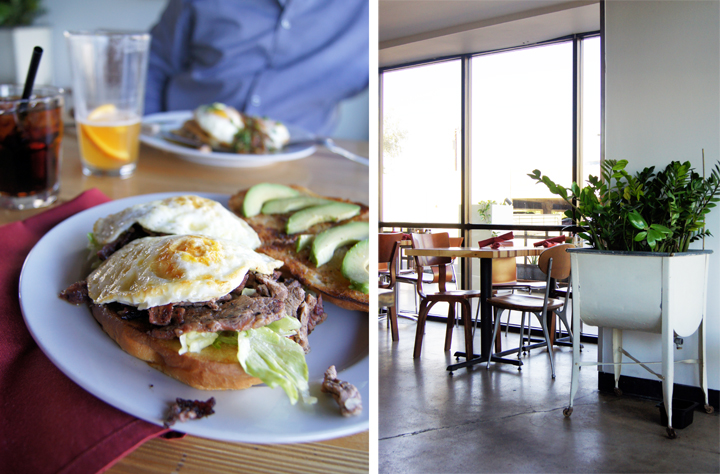 The thing I loved most was the little restaurant at the hotel. Gallo Blanco was delectable! Doug Robson is the chef & owner, and according to their site, "the food is cooked from scratch daily…we strive to utilize local ingredients and partner with local farmers and distributors." Tasty tasty fair and probably the best part of our trip.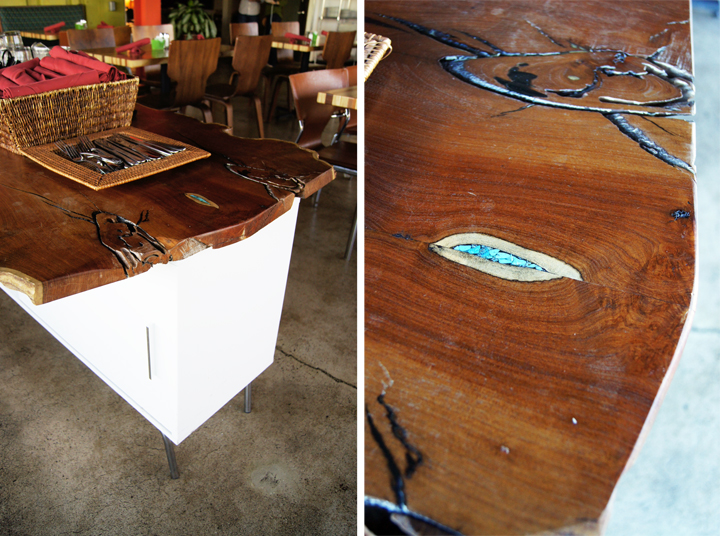 I loves this little service area. It was just two Ikea sideboards with a giant wood slab stretched across the top. The turquoise detail inlaid in the wood killed me – something I'd love to copy some day for sure.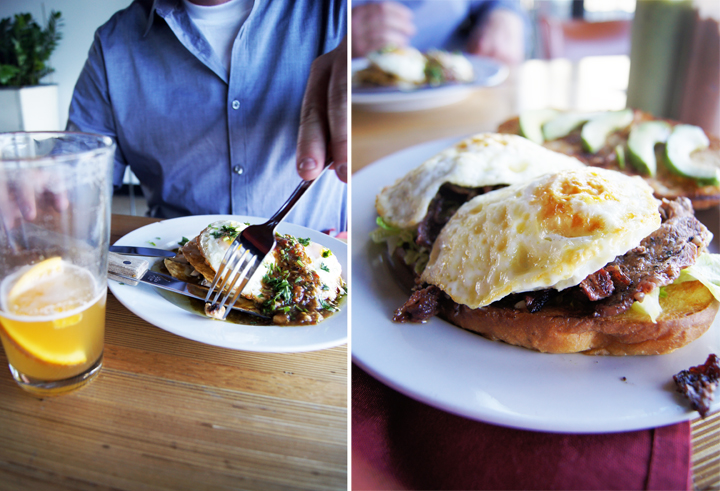 Jeremy got a tasty chicken chilaquile and I scarfed down this incredible torta with over easy eggs, avocado and piles of deliciousness. I will now put over easy eggs on everything I eat.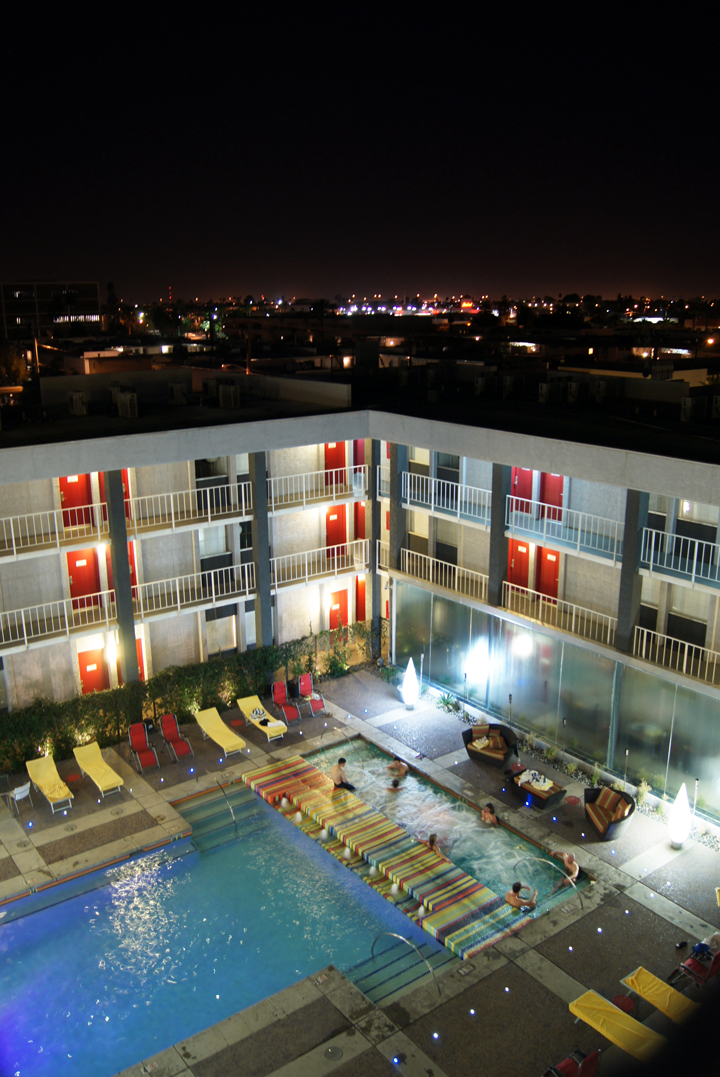 We totally went hot tubing, body shame be dammed!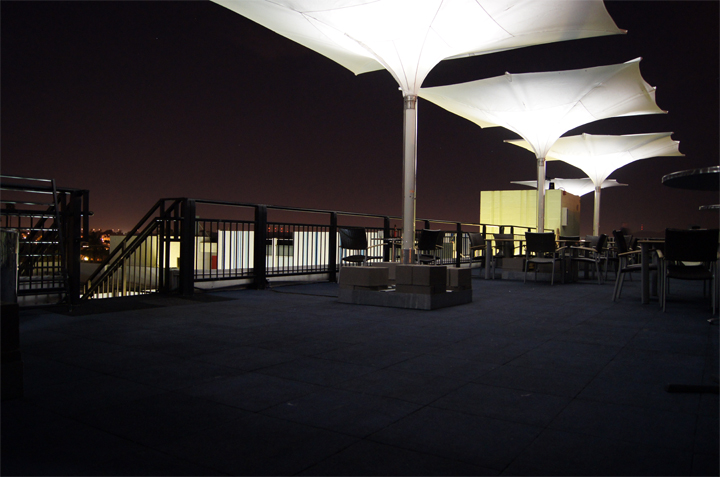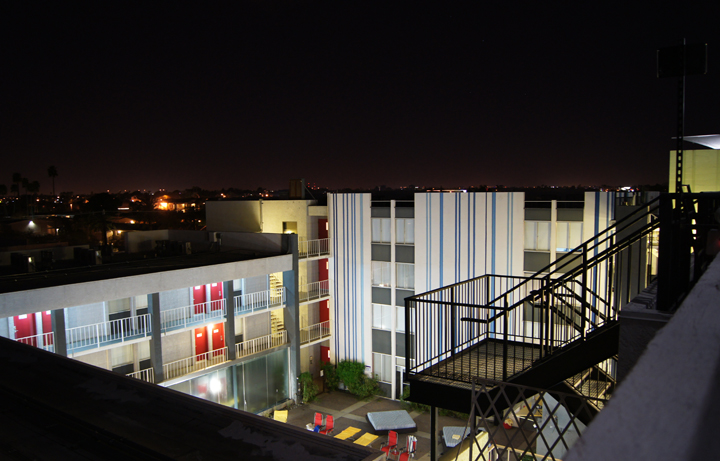 The rooftop deck was the poop. Seriously, I love a high rooftop lounge area with city views and completely devoid of other guests. Voyeurism never felt so good.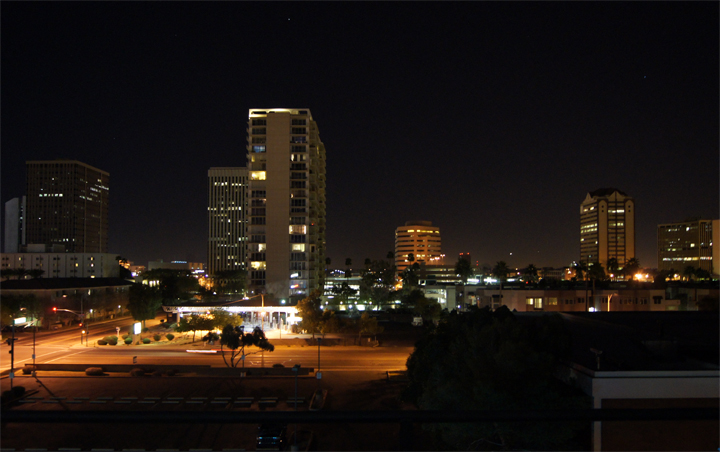 We had one night to go out on the town and after a long day of business and shopping and hot tubing (and more than a few cocktails), we headed out to a restaurant around the corner that the staff recommended.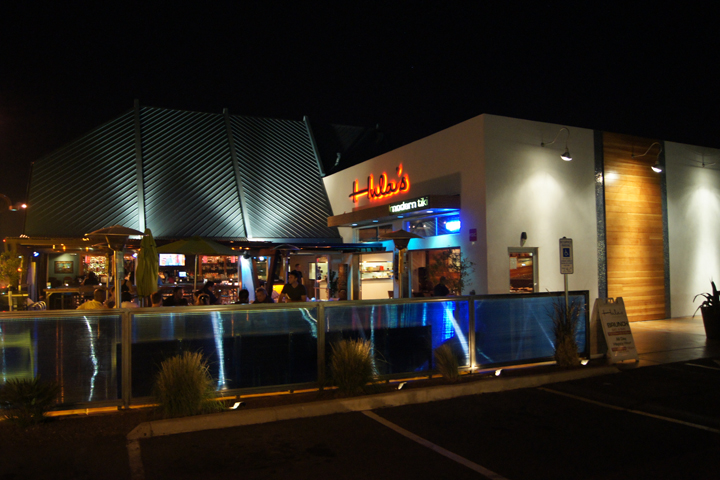 Totally cheese-ball, but kind of perfect after a long hot day was Hula's Modern Tiki.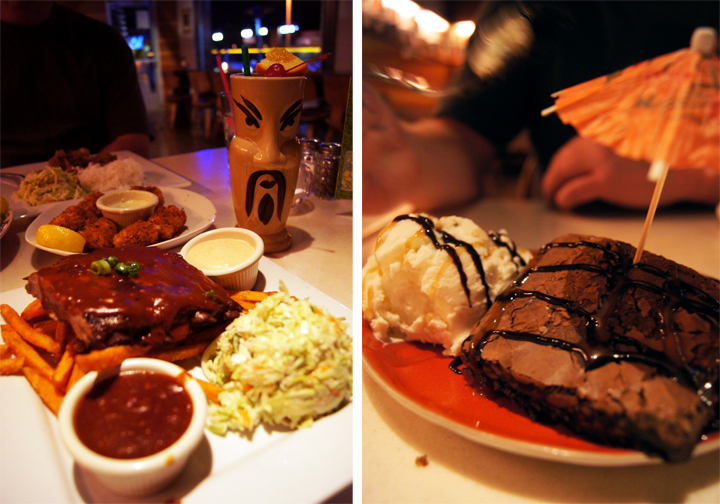 We got frou frou girl drinks with silly names like Dr. Funk and ate our weight in spare ribs, fish bites, sweet potato fries and jerk pork. Macadamia nut ice cream and brownies? Yeah. Yum num num.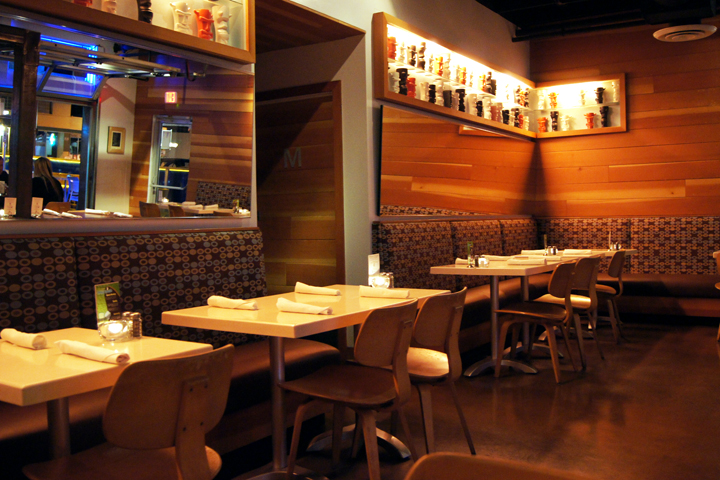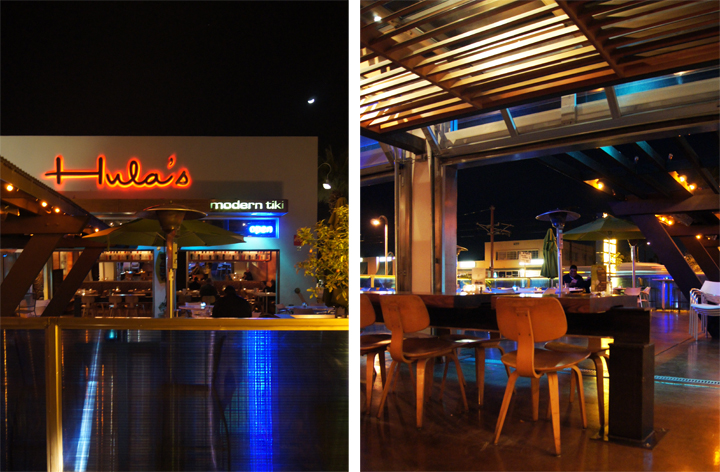 We had a good time and left incredibly late and stuffed to the gills.
The thing about Hemet is that we have ZERO even mildly interesting restaurants. It's all chain stuff like Applebees and Chili's and Red Robin, so anything even remotely different or unique is pretty mind blowing. The food wasn't even that spectacular, it was just nice to go somewhere that didn't have fake ivy plants and "country" themed rooster wall paper for once.
Phoenix actually reminded me a lot of Hemet, well maybe more like Riverside. It had that same sort of desert strip mall atmosphere with a dash of ghetto and retro forlornness that seems to creep in. Phoenix did seem to have an INCREDIBLE amount of strip clubs and all the signs posted at thrift stores about not bringing in guns kind of freaked me out. I guess you can just walk around with guns everywhere? Makes going to IHOP or wherever a little more interesting…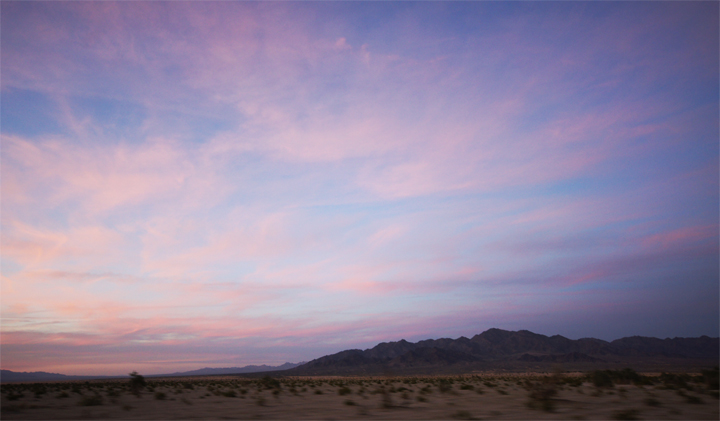 It was a quick trip and we headed back after a full day of shopping and tootling around. Even more to come on that front…
I still love nothing more than the western desert at sunset. It made a beautiful drive home after a densely packed and curious little trip.