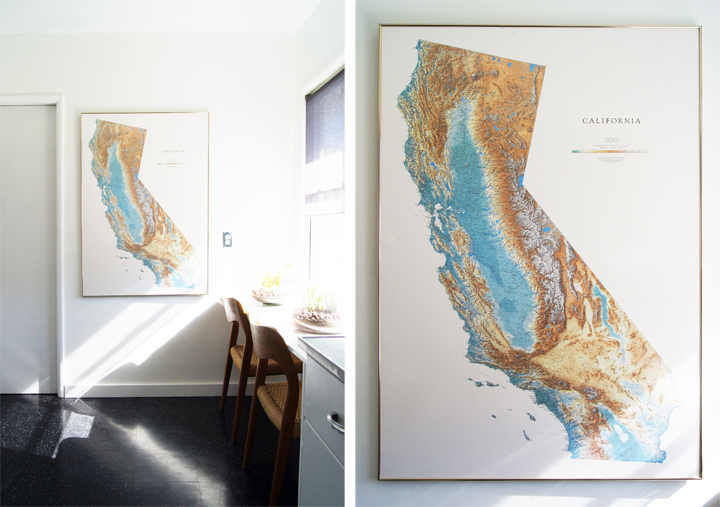 Thrifting has been a tad sparse around here which always puts me in a grumptastic mood. It get's fairly depressing to make the effort to go out looking through tons of rubbish and then come home empty handed. That's the thrifting dealio, not everyday can be like THIS.
A few recent small finds included this awesomely large 'Lambert Conformal Conic Projection' map of California. I guess all that jargon just means mountains.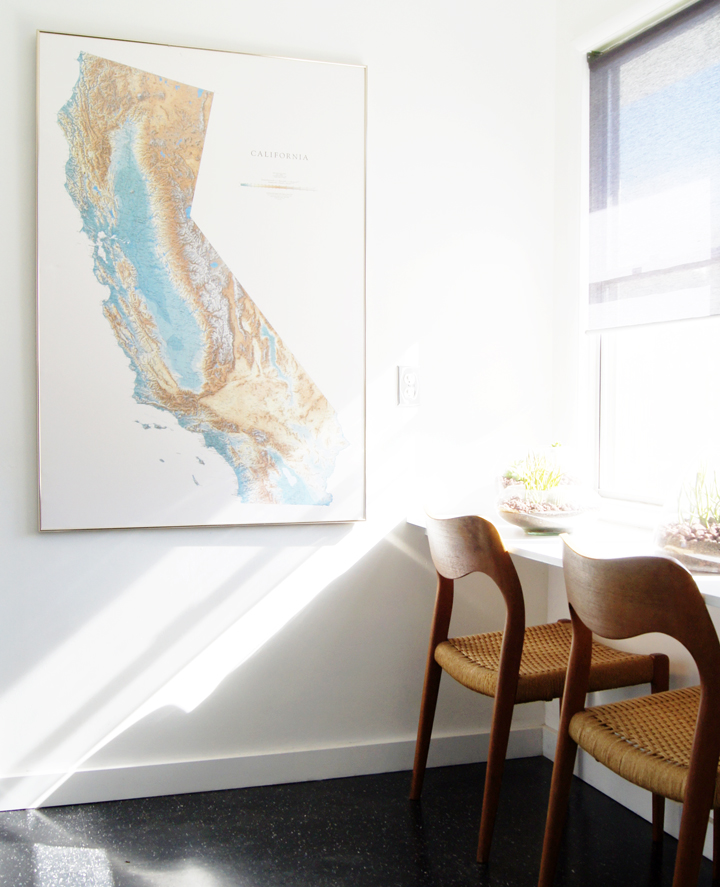 It's installed in the kitchen for now, right by the crazy bright window. That's why my terrariums are enjoying hanging out there – that area gets tons of direct light those suckers slurp up.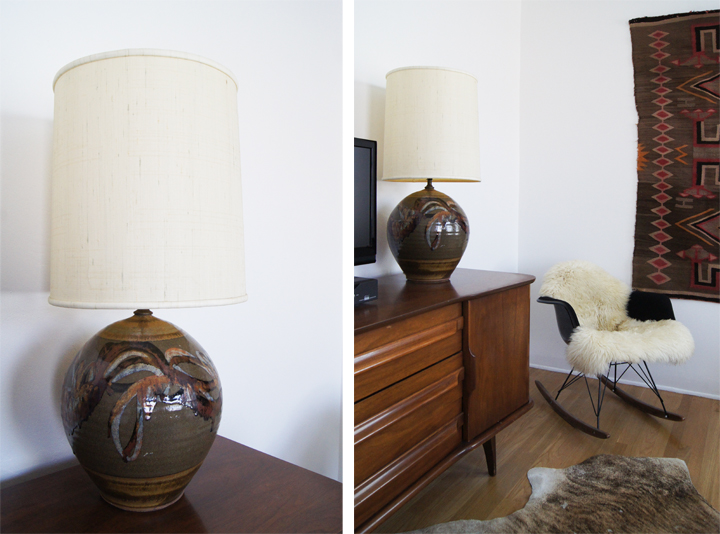 I also grabbed this big ol' ceramic studio pottery lamp. It's one of those types of lamps I keep dragging home (even though I am lamp overloaded) because they're amazing. Maybe I'm just in love with ceramic shizz.