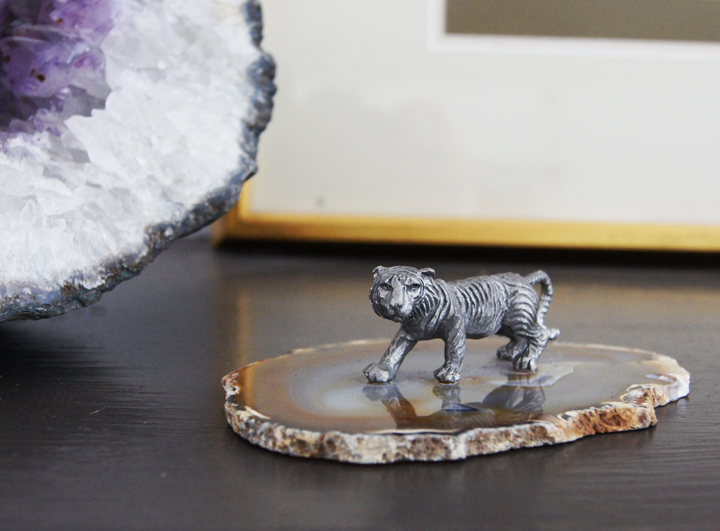 The Boy bought this ugly little carnival style tiger on a geode slice as a joke to drive me crazy. He likes to stash it around the house for me to find and then hide away from him again. It's a little game of rotating ugly tchotchke we torture each other with. Well, as he knows all to well, don't be starting something you can't finish because I will take it up a thousand notches and destroy you.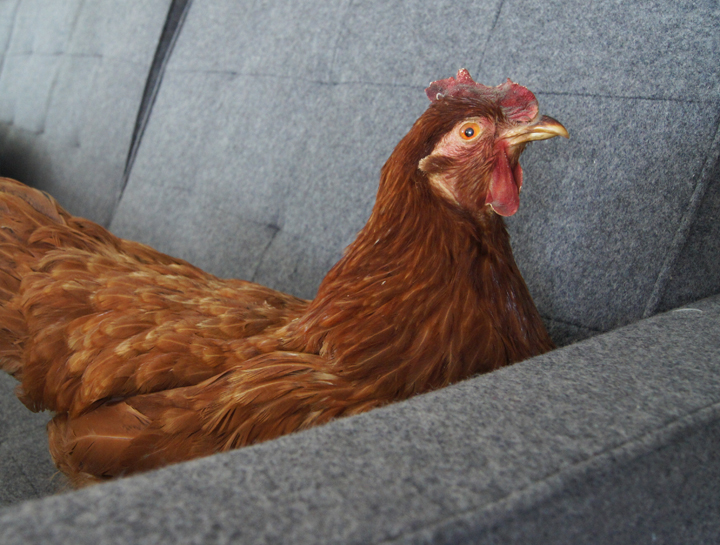 Hey there good looking. Cluck cluck cluuuuck.
So, Red McHennypants was found at The Salvation Army of all places. Marked as bric-a-brac for a whopping $2.95, after the store discount she was a great investment at $1.77.
Yes, I know. She is a taxidermy chicken. A vintage secondhand taxidermy chicken. It's weird and gross, but now the stakes of the rotating ugly tchotchke game have gone way up.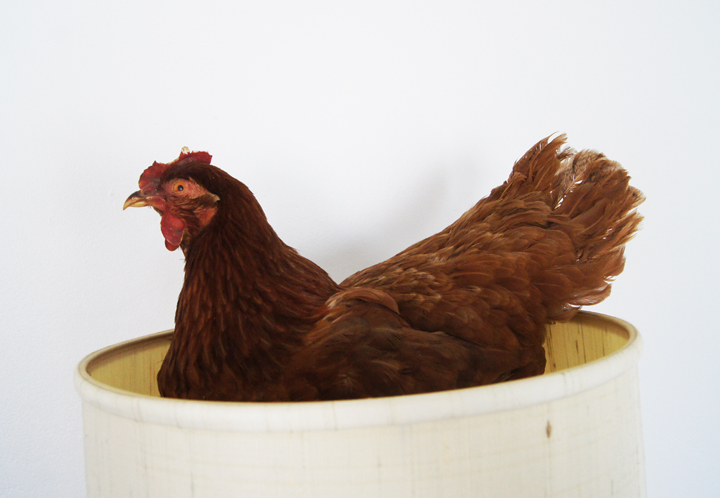 Next time you turn on a light. BOOM. Chicken.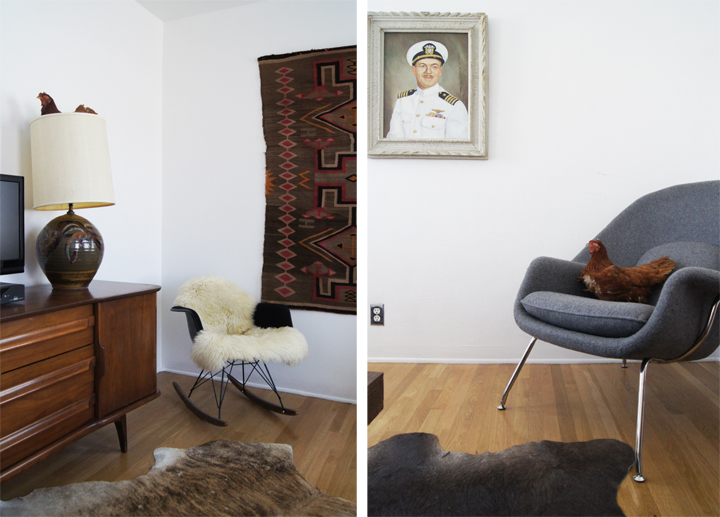 There she is. Waiting for you.
Maybe you want to sit down? OH NO, I put a bird on it.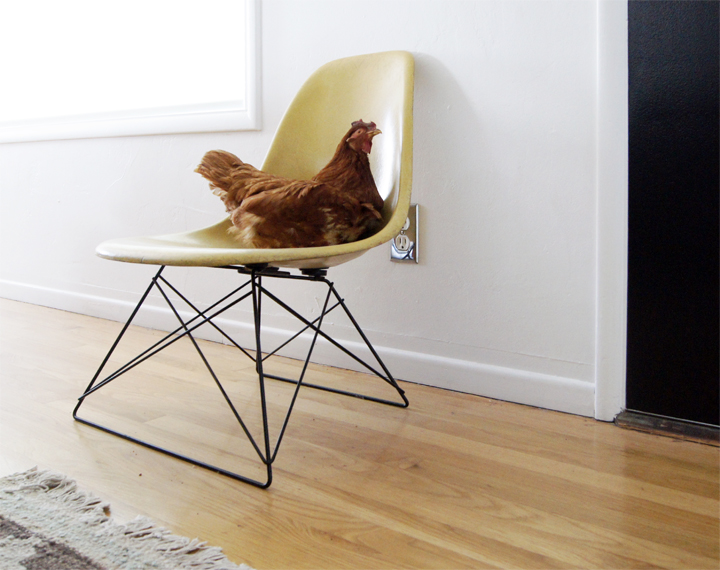 Eames? Way more uncomfortable with a bird on it.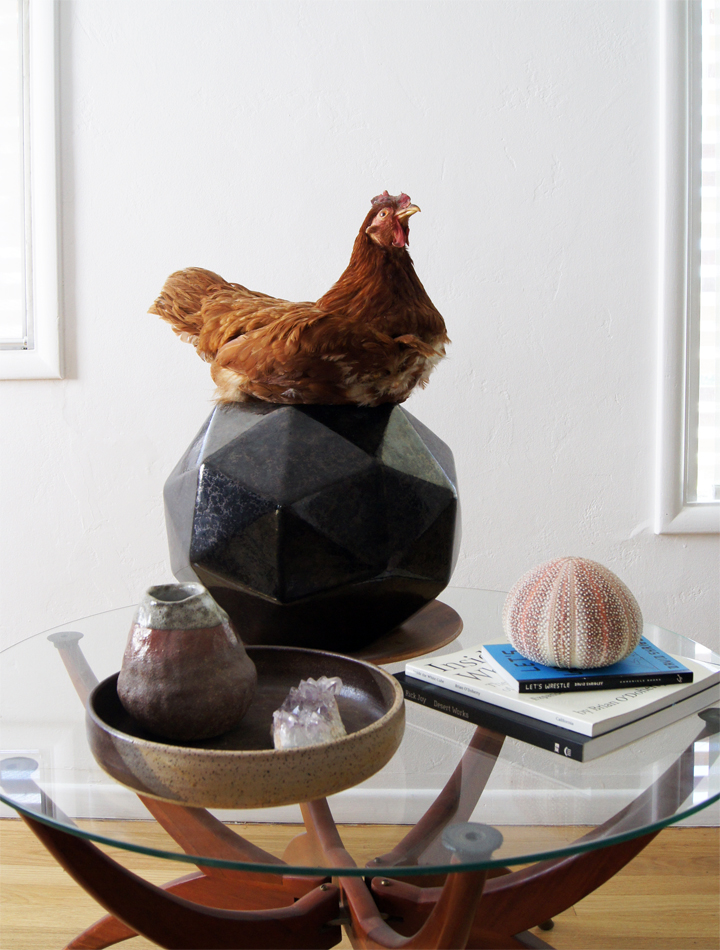 She lays giant black geodesic ceramic eggs – and looks proud to be doing it.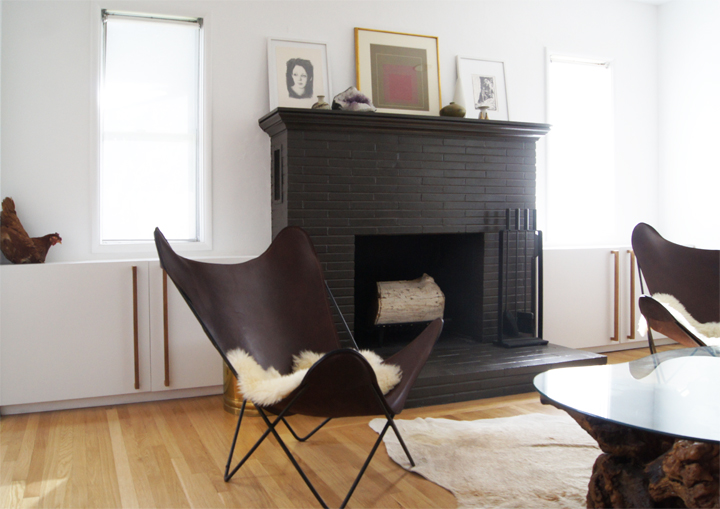 Where's Chippy? There she is! Failing to hide…
I'm glad to report that it's totally working and he immediately told me to get that disgusting thing out of the house. No way. You mess up my vignettes, I mess up your soul.
Also check out Portlandia, where you can PUT A BIRD ON IT.