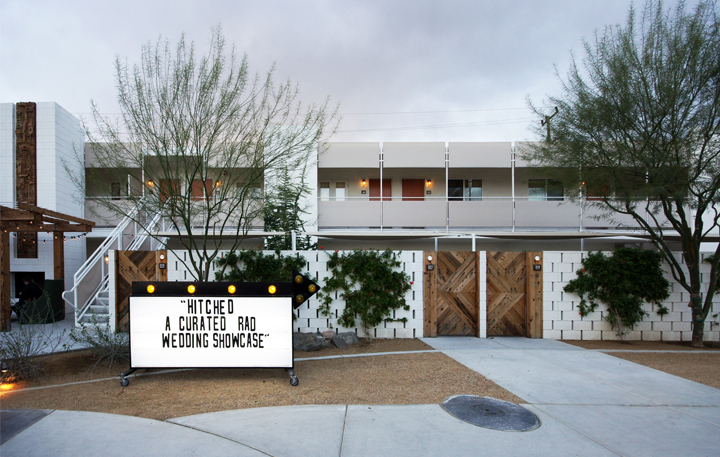 On Sunday, I snuck off to The Ace Hotel & Swim Club to check out Hitched.
Just to clarify, The Boy and I are not married. We certainly have a touch of the common law (since we've been together for over eight years) but we've never done the big ol' day thing nor do we have any real interest. I'm not totally sure why, it's not that I'm opposed to the marriage thing, it's just never been a high priority or more truthfully any sort of priority for me. The entire wedding process seems like a lot of time, effort and money that I'd rather put into furniture and caulk 'cause I'm house crazy, obviously.
I was contacted by a great company in the UK to cover the event, so I put on my girl reporter hat and headed out with Laure, Bianca and Amaya (who is blog-less, but shockingly the queen of wedding info).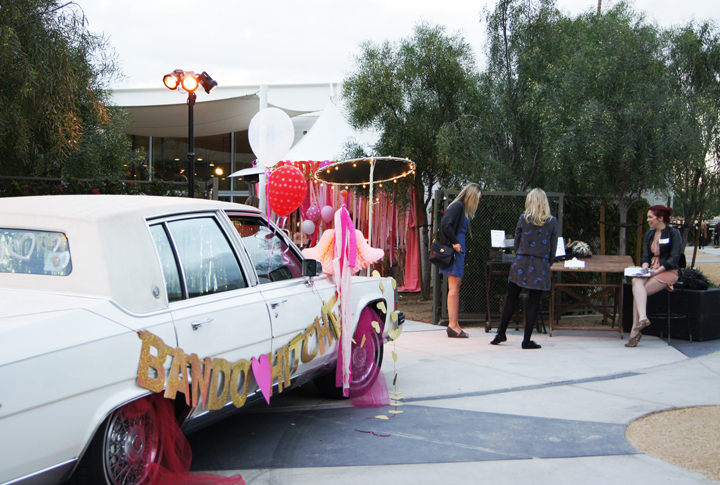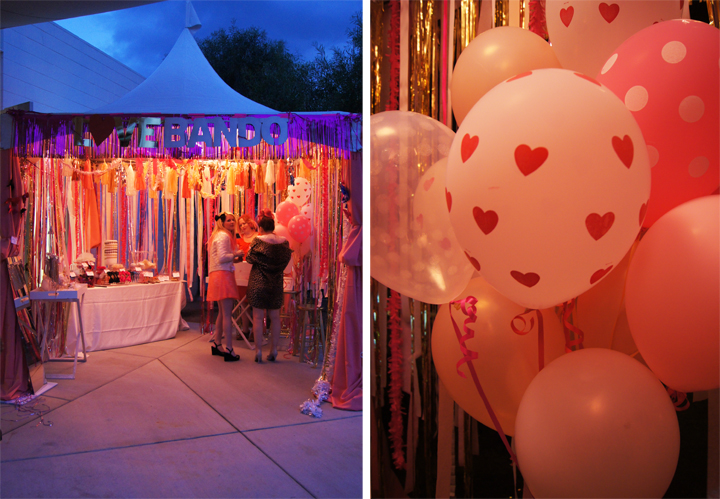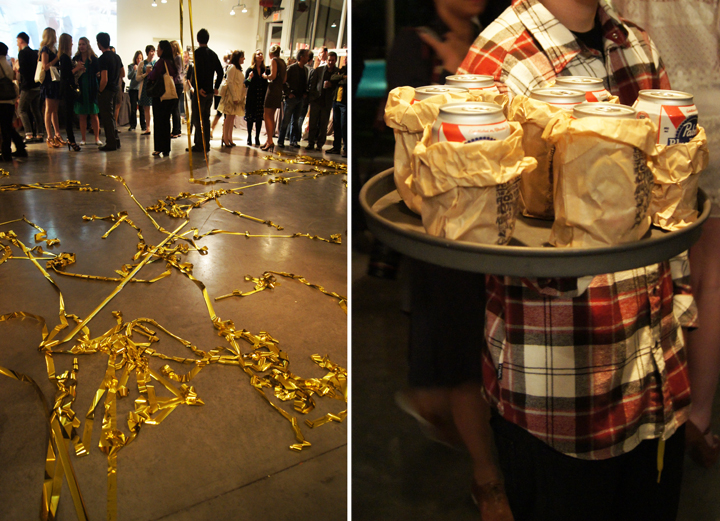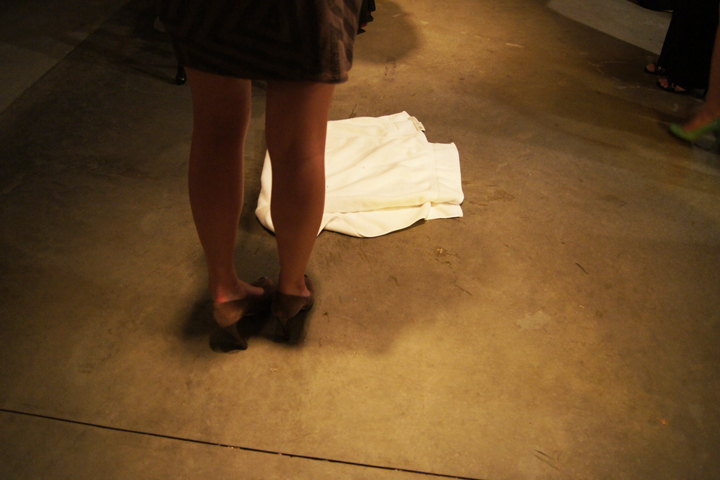 *oops. someone had way too much fun…or maybe the wedding jitters set in.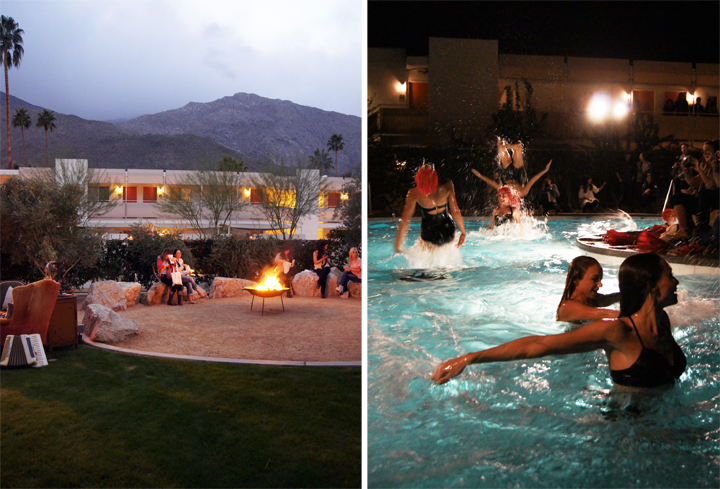 It was lots of girly campy fun with synchronized swimming, tons of glitter, bite sized foods and drink sampling.
I mean, you sort of win me over with little cans of champagne. I'll go anywhere, no matter how silly or outrageous or uncomfortable, for endless teeny cans of champagne with straws. I'll happily hang out in a Levitz or a Mor Furniture for Less or even an Applebees if you just kept handing me those free wee cans of champagne. Retailers of the world – take note!