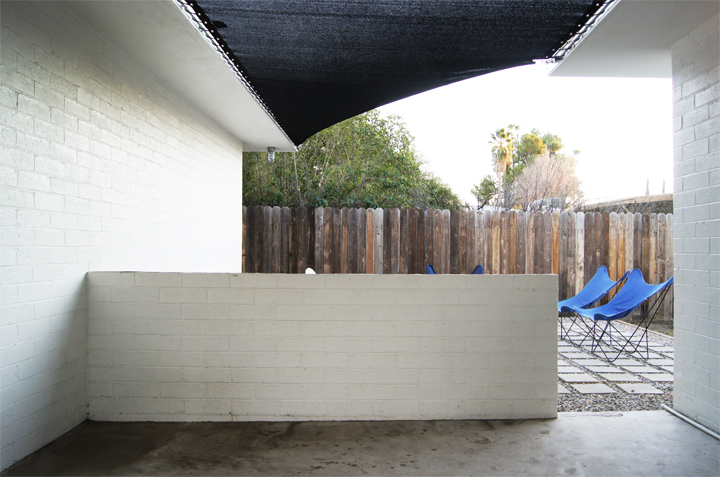 The breezeway between our side yard, the house and the garage has this funky little pony wall that was cut down at some point. The original layout of the breezeway is a bit of a mystery, but I believe the entire area used to be enclosed.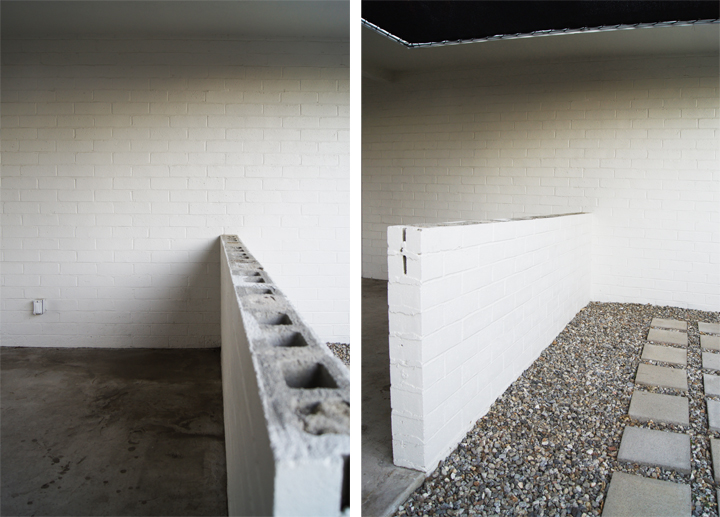 See? Someone just hacked it down. I've considered various options for making this area useful and have come to one conclusion.
Bar time. Hello.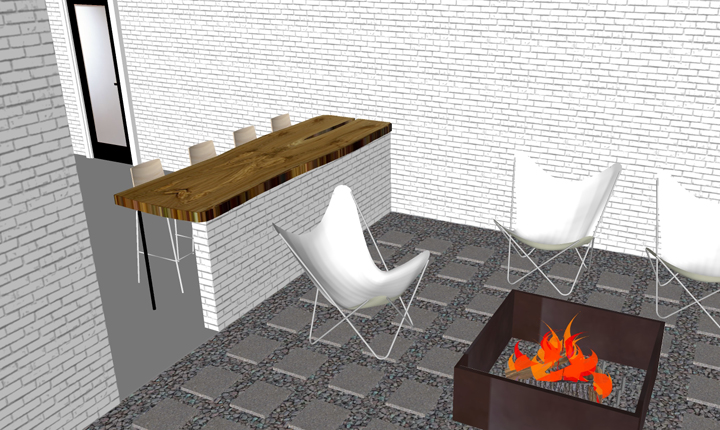 Yeah, this is looking like a party house now.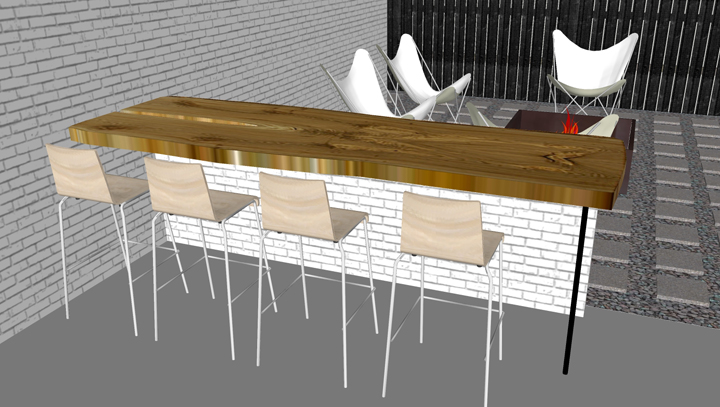 My idea is to source a ten foot slab and then secure it to a frame bolted to the brick pony wall with a steel pipe installed in the right corner for support. I am slab crazy. Have a problem? Throw a slab at it.
Easy enough, right? Maybe…
If it all goes horribly awry, I'll probably just make a top with some long redwood slats in a frame of 1×2's or get super nuts and weld up a metal top.