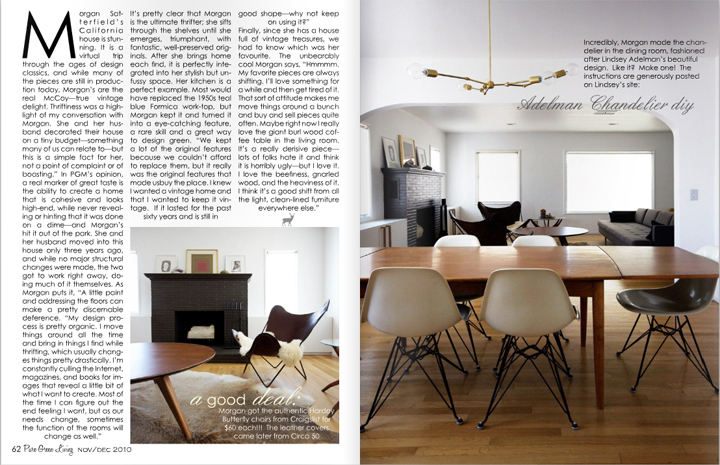 If you guys haven't had a chance to check out the new issue of Pure Green Living Magazine, do it. Do it now. Wait, finish reading this and then do it. Big thanks to all the staff and Celine MacKay for featuring our pad in their latest issue. You can check out our spread HERE (page 61- 71).
We live green by living cheap I think was the message of my interview…something like that…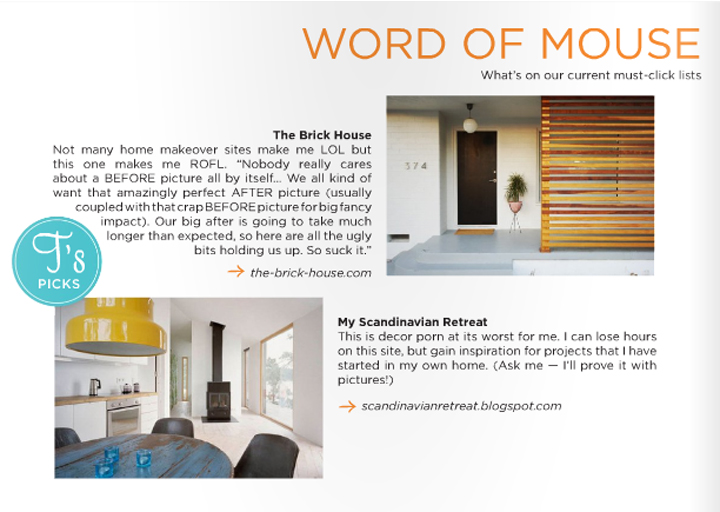 We also got a nice little shout out in Delish Magazine. Holler.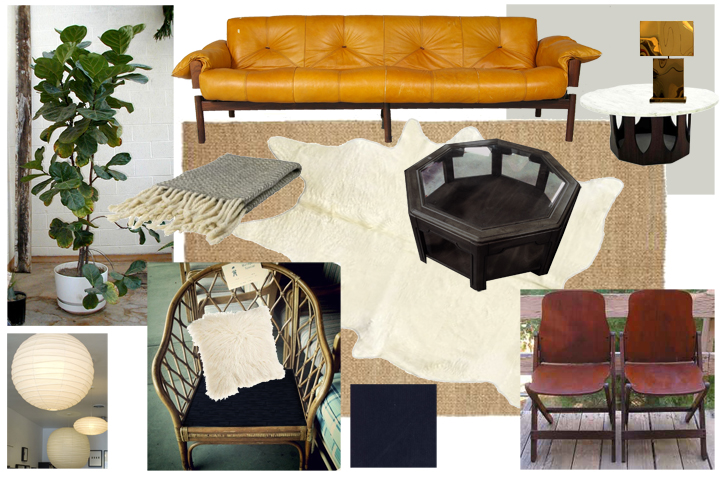 In other corners of the web you can also visit my moonlighting posts at Emily Henderson's blog. I took a stab at a Blue Tuesday post last week and this week I threw together a thrift store decor type deal-io. Pretty much I spot something in a thrift store that I liked (but didn't buy) and pull together a bit of an idea board and some inspiration about how to make it go from crap pile to amazing. This week was somehow about how not to be scared of rattan. Hope you guys like it, I really enjoy designing up fantasy rooms with stuff I wish I could bring home…
BTW, I'm pretty psyched for Emily's show. Have you seen some of the stuff shes bringing back from the flea? Those are some lucky peeps who end up with all that loot. Lucky, lucky peeps.