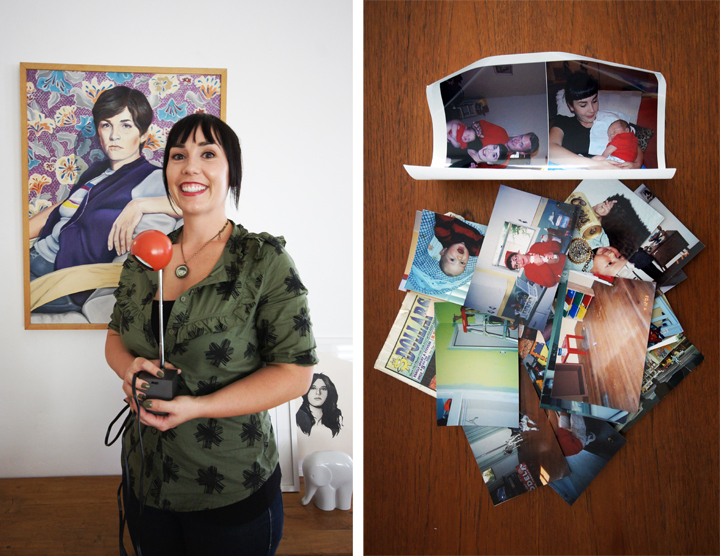 Check out the power of traditional print media.
The little article we did awhile ago about the house found its way to Liz, who was a previous owner of The Brick House about a decade ago. She stopped by to share some pictures of their time in the pad and tell stories as well as solve mysteries. I guess there used to be an ivy trellis over the driveway and tons of huge mature hedges. Where did they all go? Who knows. Another mystery for another owner.
So, Liz is cute as a button, hilarious and blogs as well as has some awesome taste. In example: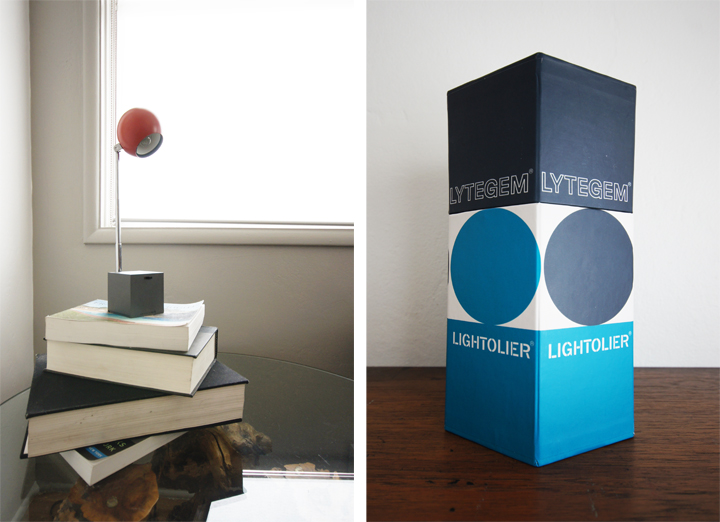 Check it out! She brought a house warming gift (?) (I'm not sure what you would call it, since we've been here and she is the previous owner) but it is AMAZING. While she modestly declared it was a re-gift and she had a pair at home, I just don't give a crap, because it was incredible and I LOVE IT. Love love love. My family and The Boy can attest, I never LOVE gifts (because I am an asshole – that's how my family describes it), but the streak is broken. I loved it. Unironically.
The Lytegem Lamp designed by Michael Lax in 1965 was recently reintroduced by Lightolier and is super great design. I'm loving the persimmon/gunmetal color combo and feel like it might need to live in the master bedroom. Check out that packaging. Why can't everything be this nice?
It was great to have Liz over and I'm glad we got her seal of approval in our efforts to make this place awesome. Come back anytime, and don't be nervous – I swear we aren't killers. SWEAR.