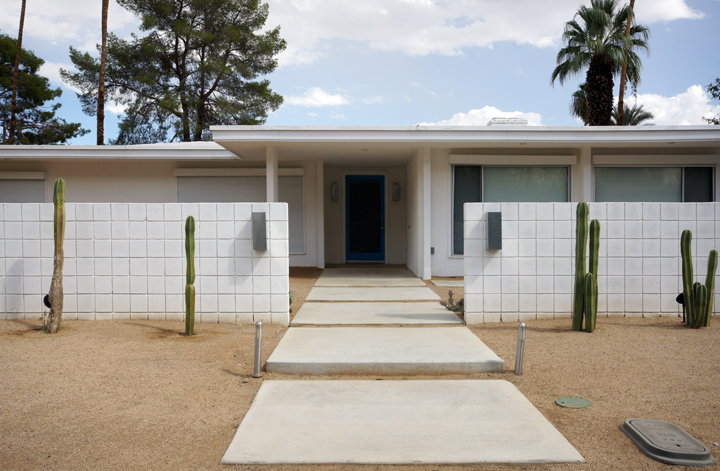 The past few days have been jam-packed. Work work, friends, work, thunderstorms, work…ugh. I'm exhausted.
I met up with Bianca and friends at their campsite in Joshua Tree to check out this music thing at Pappy and Harriet's and celebrate Bee's birthday. It was awesomely fun even though felt totally out of place at the Manimal event.
In the morning I headed back out to Palm Springs to meet with a new client about a very cool house – which I can't wait to show you guys – it rained off and on, was 100 + degrees and like 100 percent humidity so things were a sticky mess. While I was leaving and getting ready to meet up with Bee and the crew I took some inspiration photos of exteriors around town. Driving around slowly and shooting out my car window always makes me feel like a super creep.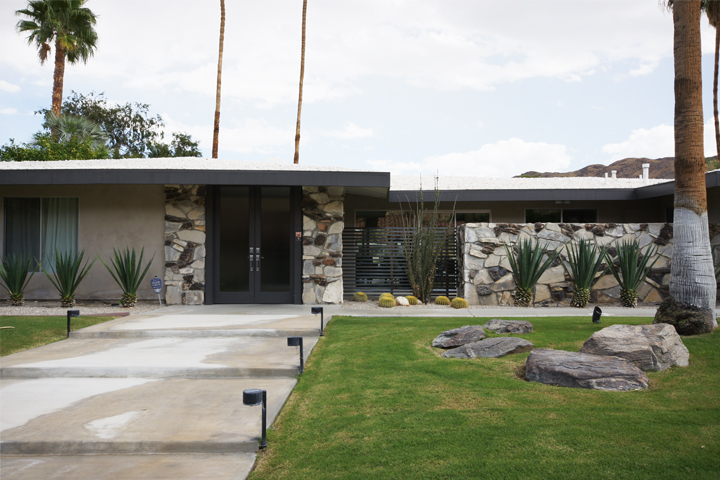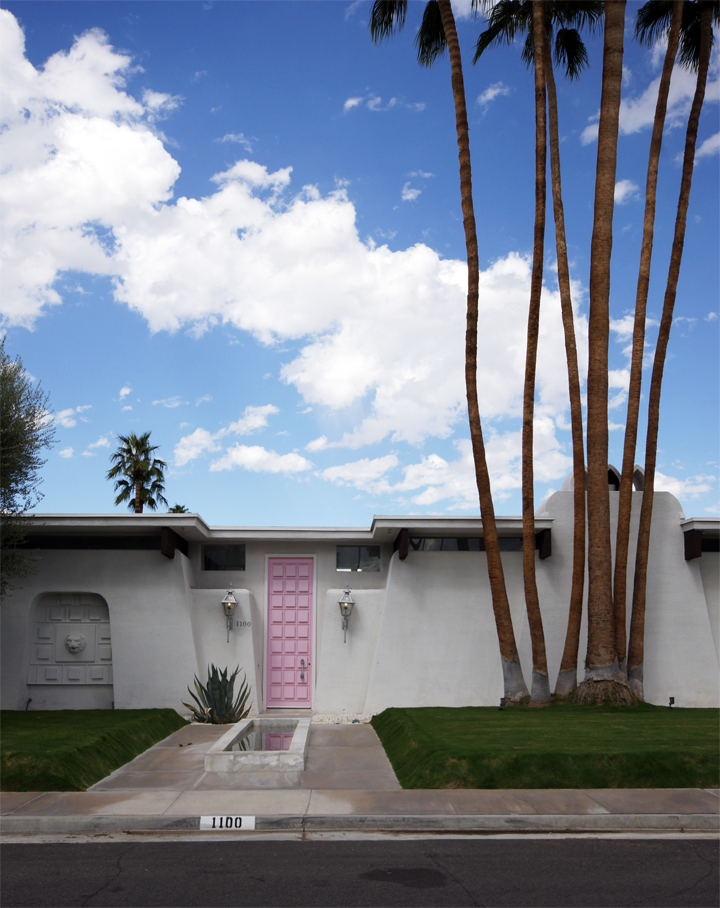 I love this entrance. I bet you guys have seen it before – looks like one of the agaves bit the dust.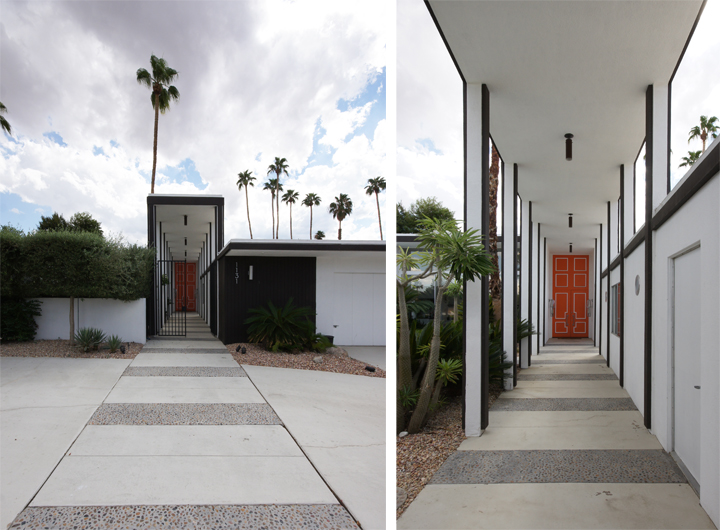 I actually got out of my car for this one. Sothebys was having an open house and I desperately wanted to go in and check it out. I felt a little weird since NO ONE was around and then got a text to head out and meet the kids at The Ace.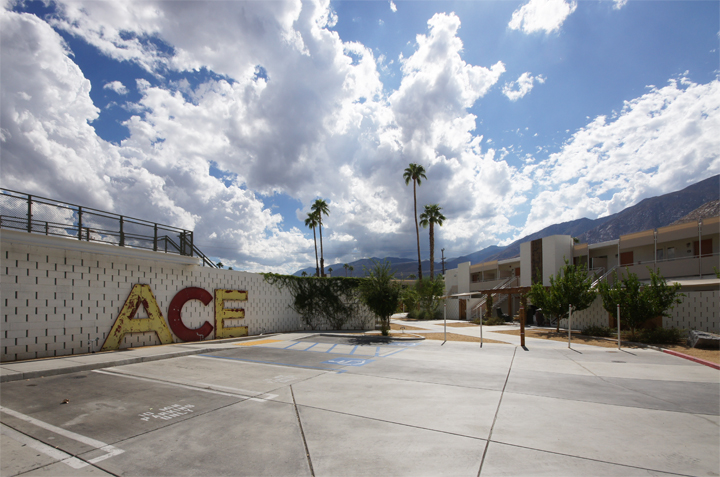 Stormy all day. By stormy I mean really sunny with sudden torrential downpours. It was frustrating weather.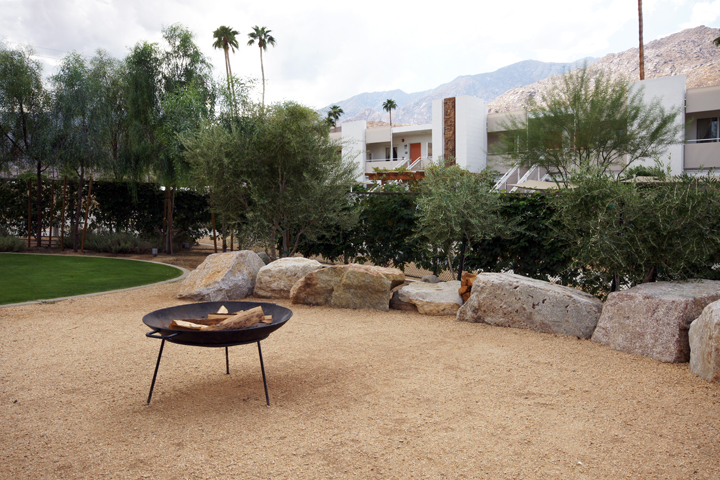 I was needing some inspiration for a fire pit set up I'm thinking about and saw this fresh addition at The Ace. Love the shallow pan with the tri-legged stand.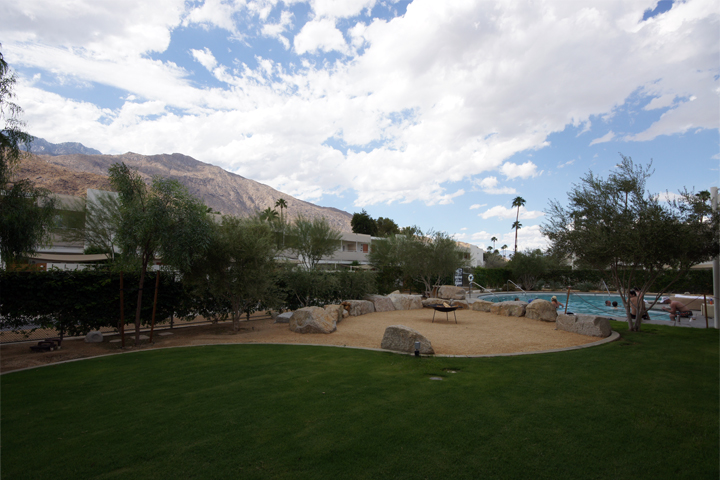 Here is the surrounding rock circle and pool with a lush lawn that was not for walking on.
After doing a quick walk-a-bout around the hotel property we headed out for some shopping. I bought nothing but did see…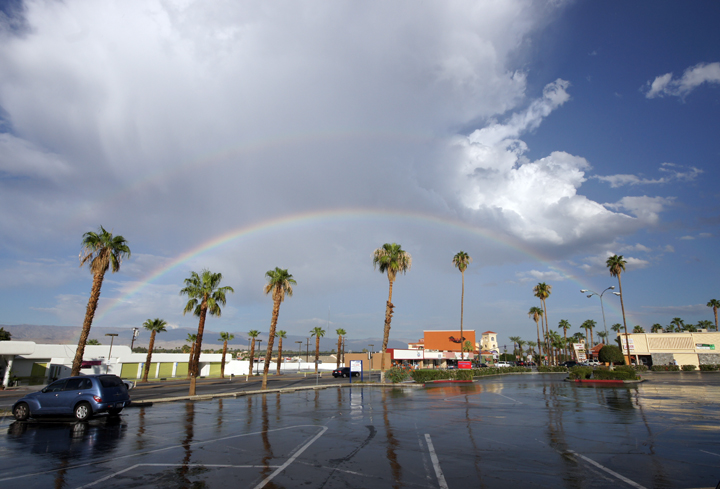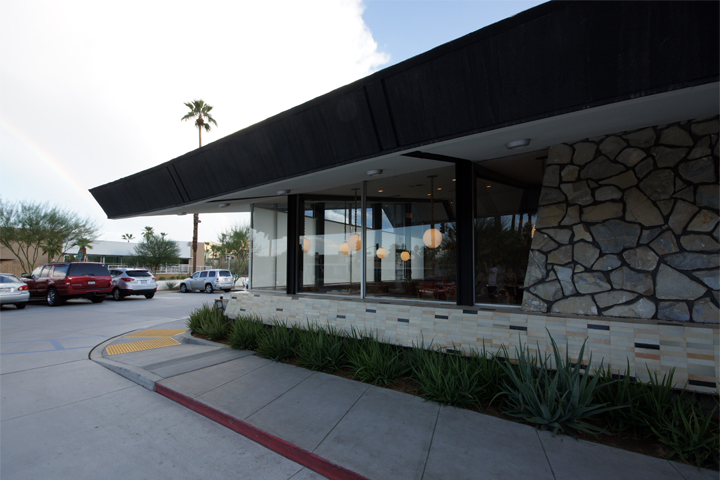 Which led back to The Ace where I got something really cool.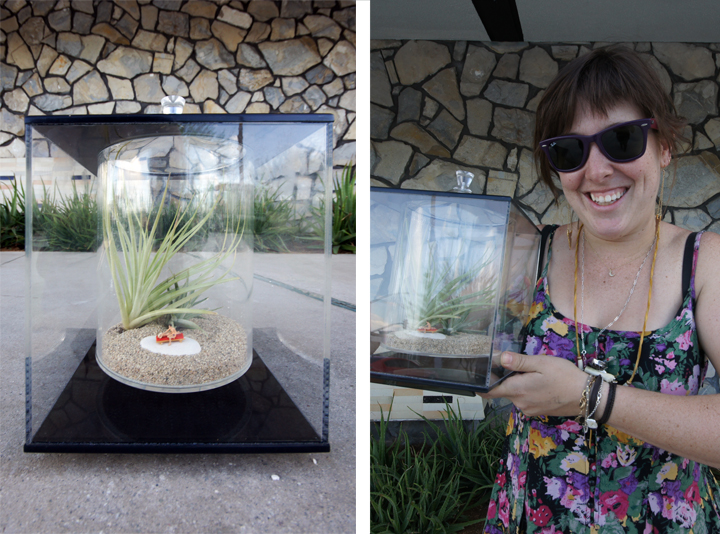 After months of waiting I finally got a terrarium! The last time Bianca came out we found this weird plastic container thing the said "Morgan" on the bottom which she promised to make into a terrarium and give back to me. I love it, it has a nude couple on a lounger and an air plant. It's perfect!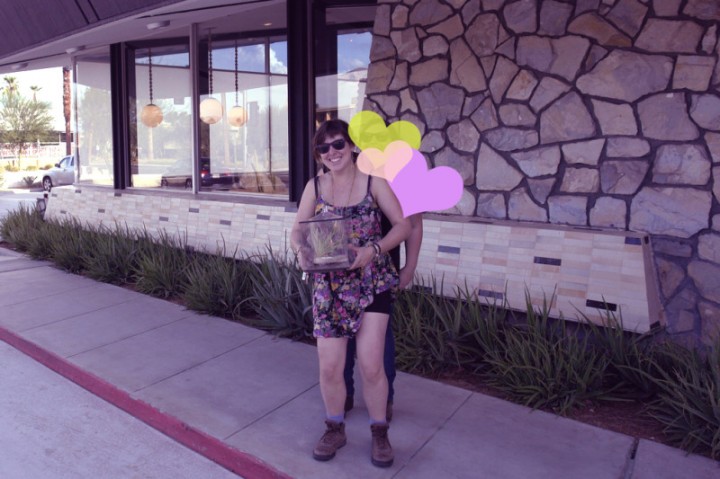 Here is me receiving my gift as shot by Bee's long time lover – Eric. Does it gross you out when I say lover? It grosses me out. Now that is how I am referring to all significant others for extra awkwardness. Oh, and because I'm on my completely weird incognito fetish kick, Biancer decided to block out my identity with hearts. That'll do B. That'll do.
Bianca has an etsy shop Terri Planty were she sells her planted creations and a blog about the process of making them. I need to find a spot for my new baby.