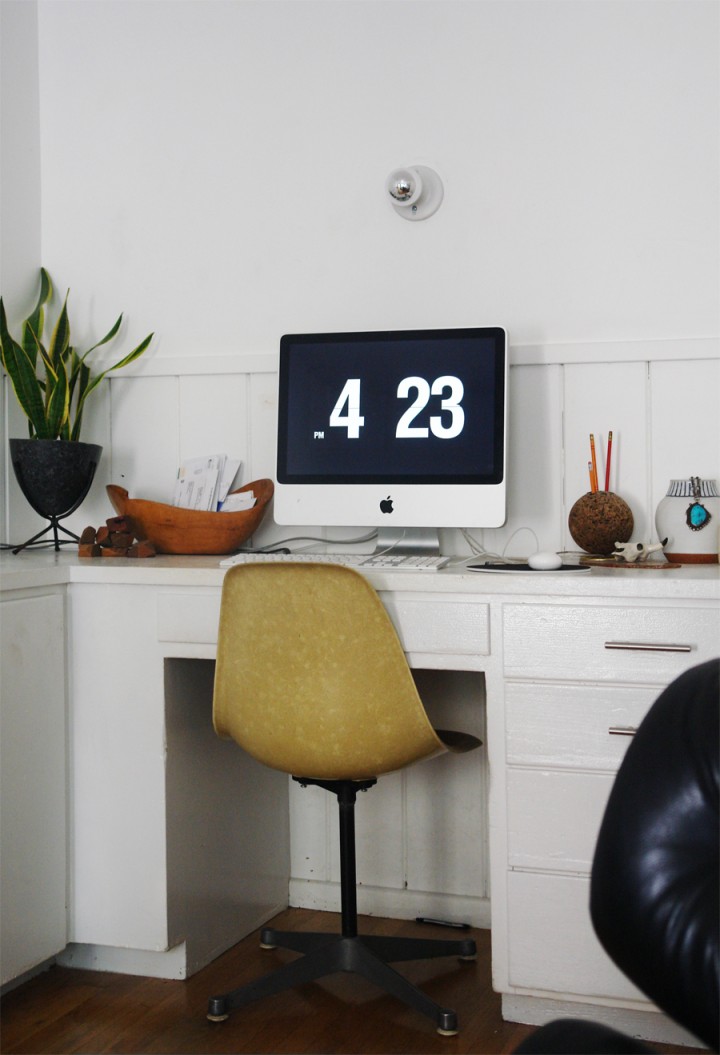 The office part of the den is my constant nemesis. It used to look like THIS, no wait, lets look at THIS really old version.
I hate the built in desk – which we can't rip out, or else I seriously would. I hate the stupid half wall of wainscoting that is actually inset in the plaster and therefore makes up half the wall (structurally). I hate the stupid oddly placed hardwired light thing. HATE. I hate the stupid high electrical sockets. I hate that there is nowhere to hide cords since the desk is built into the wall.
Not going to change it though. Costs too much and its not worth it in the long run.
Anyhow, I wanted to try out a simple lighting solution with a basic lamp holder and half chrome bulb. This is sort of a test run for an idea I have for the bathroom.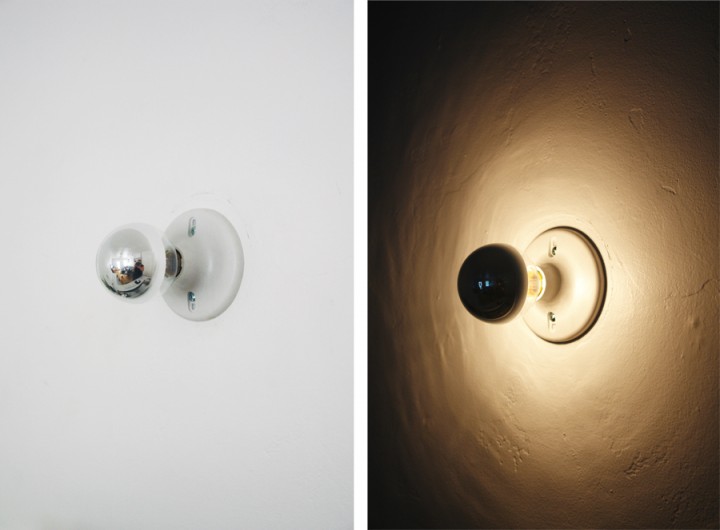 Hey. It works.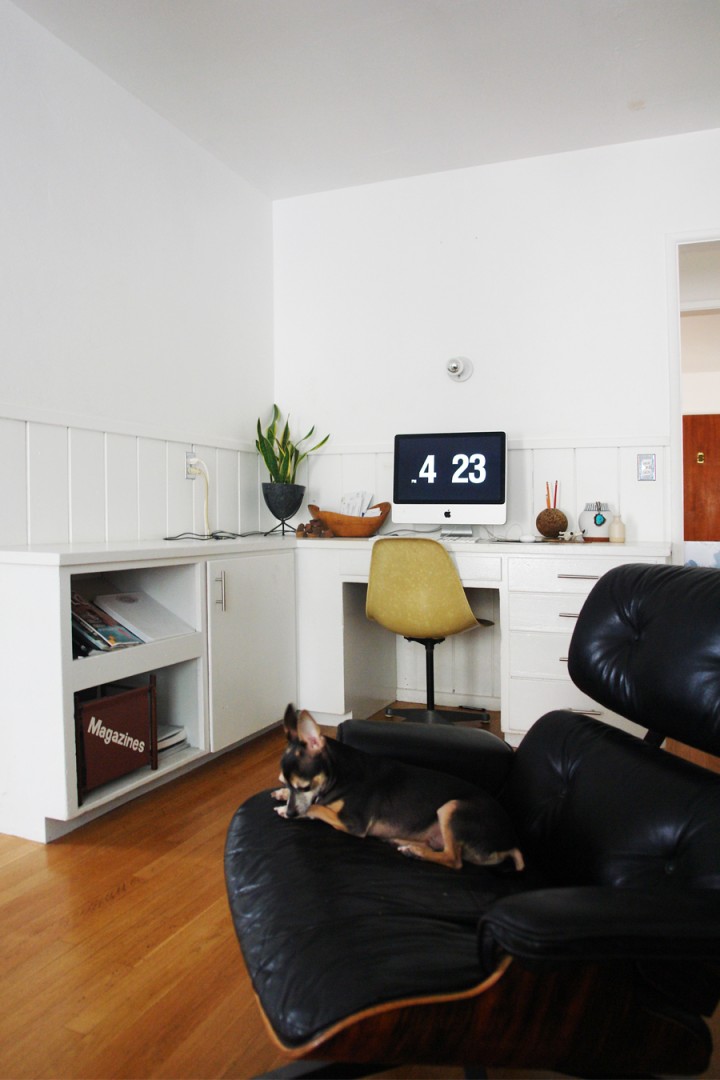 I can't decide if I want to paint it white or black, I'm feeling very blah and uninspired right now about everything and kind of need a break deciding about things. I'm not totally Debbie Downer though, I do like the light it gives off at night. Also, since it's a half chrome bulb it doesn't blind you – which is always a plus with a wall mounted light.
Ugh. I hate you desk.