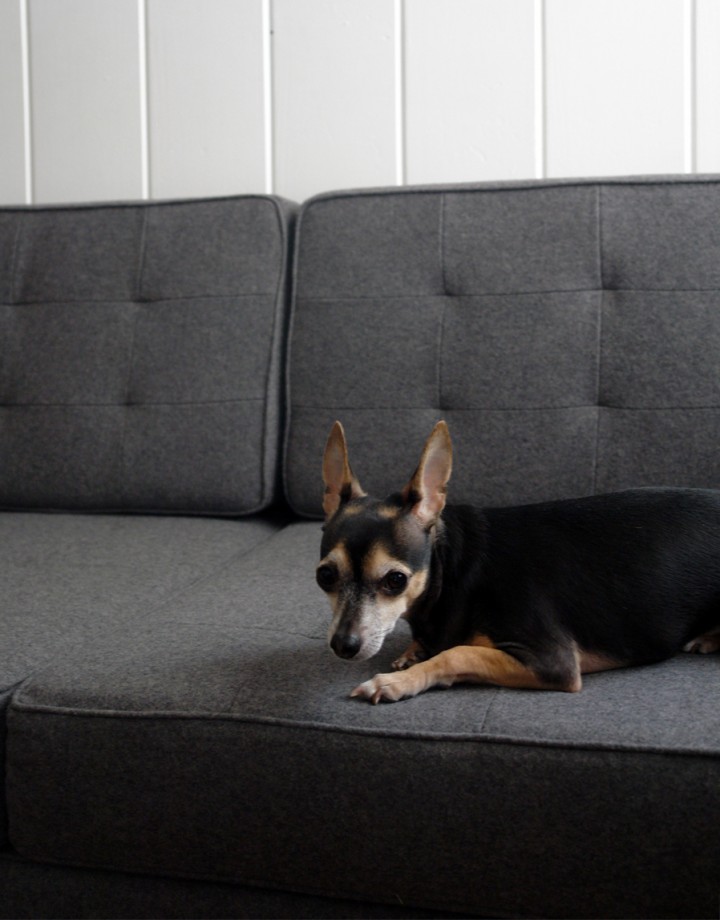 Iggy doesn't take shit from no one and he loves this new sofa.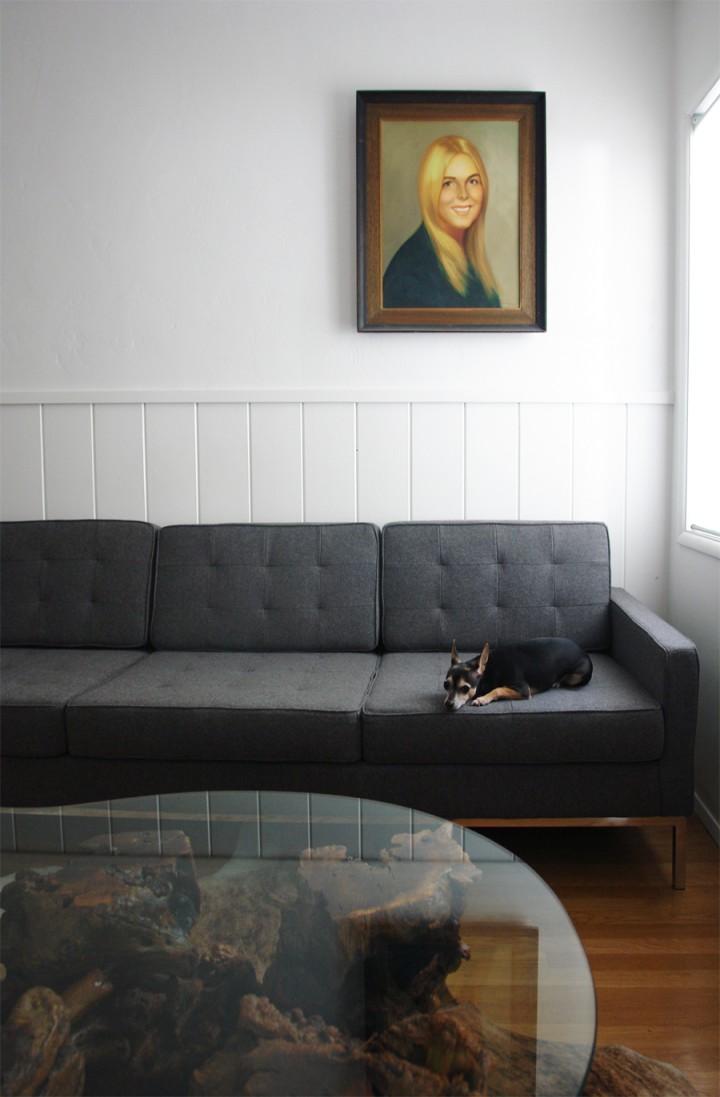 For real. Dogs totally care about this shit.
We got that gray sofa. Obviously.
The Florence Knoll Lounge Collection Sofa has long been one of my dream pieces and it's got a price to match. The knockoff version is about as close as we will ever get. We picked this knockoff up from here.
The den still needs new lighting and a new rug and some new futzing around. In time homies…in time.