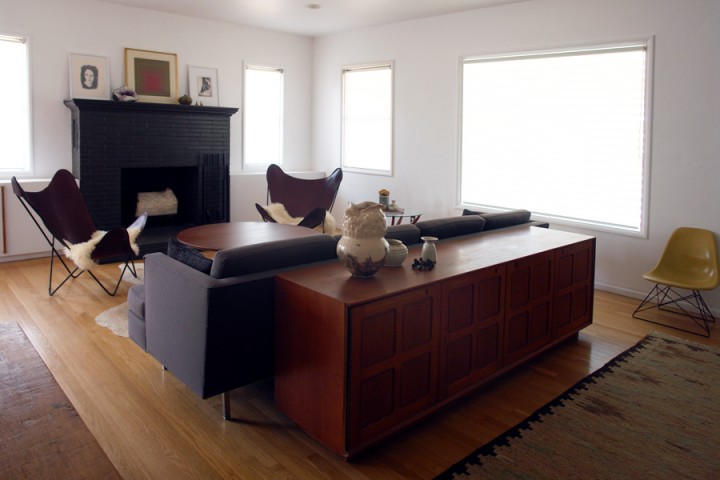 The last major window treatment that needed to be handled is handled. Against all advice I cheaped out and got the Enje roller shade from Ikea. And I'm glad – GLAD.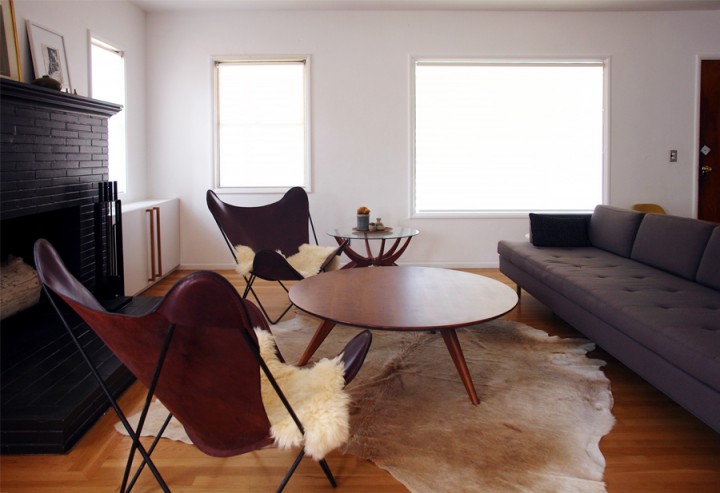 Besides the window trim needing a bit of a paint touch up you can barely tell the difference. Gotta say I am quite happy with those Enjes. Just wish they made them in wider sizes…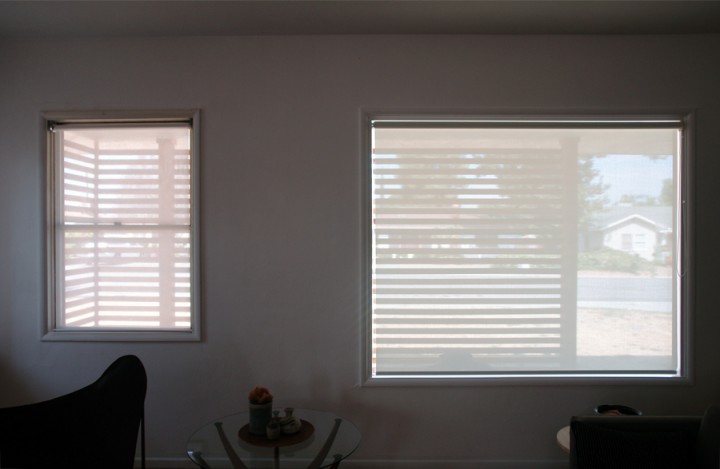 We have been holding off on replacing the two jacked up front living room mini blinds for a couple of years since I knew I wanted something a little shear there. Once the slat screen was built it afforded us enough privacy to allow for the shearer roller shades which in turn let in more light and keep the place feeling bright.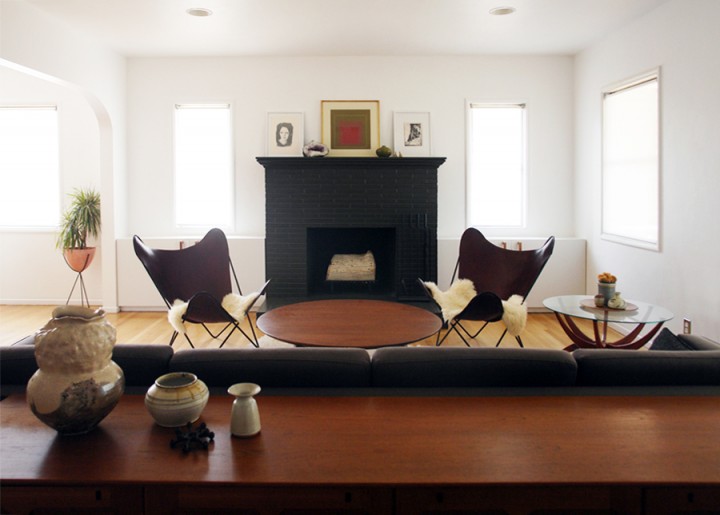 Feels good to have it done…finally. No more crap mini blinds to try and hide in photos!