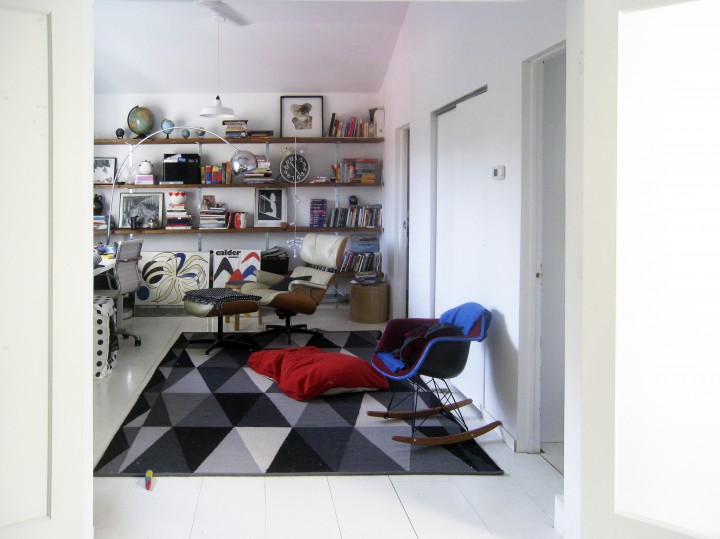 My friend Maya recently left the West Coast (like a traitor!) to live on the East Coast with her brilliant husband and new puppy Mika. For the past few months they have been fixing up their first home out in the wilderness of the New York coast – seriously – it's like in the woods only a minute or so from the ocean. I'm so jealous…delicious cooling and refreshing ocean…
They just moved in a few weeks ago and are starting to settle in. Maya sent me some pics of the house from her iphone so that I could see some progress – which is a bad idea when I have a whole website dedicated to house crap.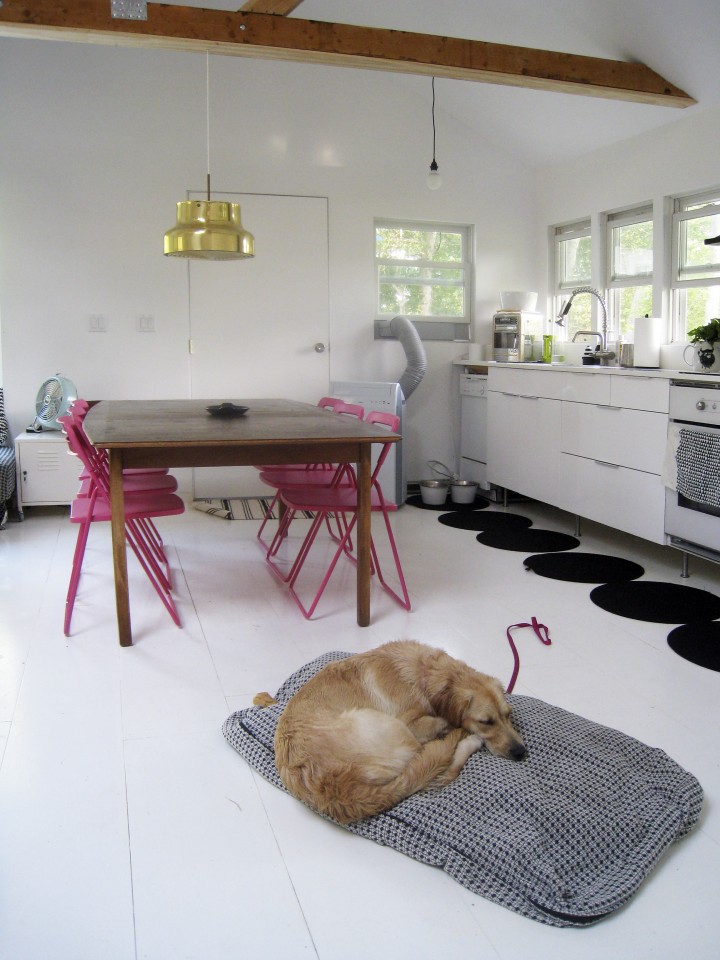 My dream Bumling light! In brass no less…
The house is not completely finished and like us they still have a bunch of DIY projects to go, but I'm thinking this is a fucking amazing start. Knowing Maya I'm positive that she will keep futzing with things so I am preserving this moment digitally since I can't be out there to see it in the flesh.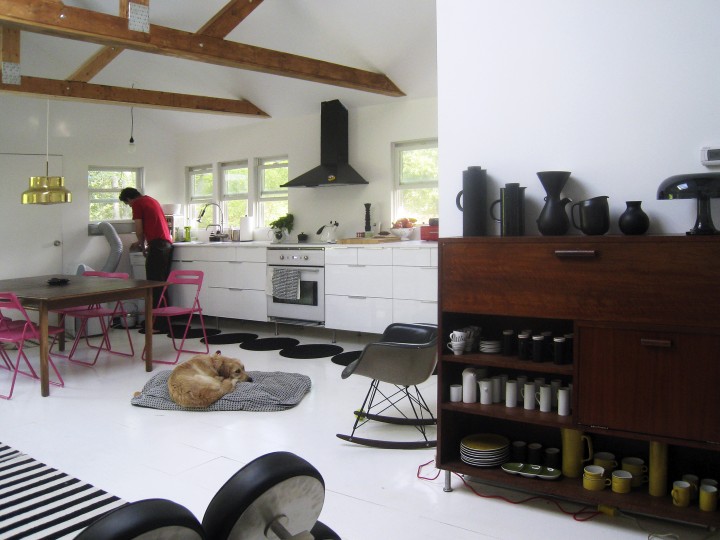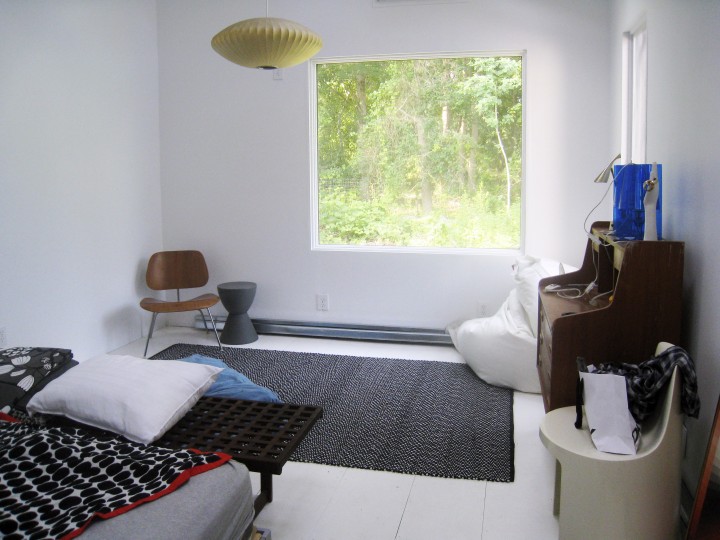 I can't wait to come out and spend some time futzing around on the East Coast and I'm pretty sure I'm going to have to photograph the crap out of the house and share all the changes as they settle in and fix up even more of the place.
Maya. I swear. Soon. (When work isn't so crazy)
Sorry about putting your house on the internet.