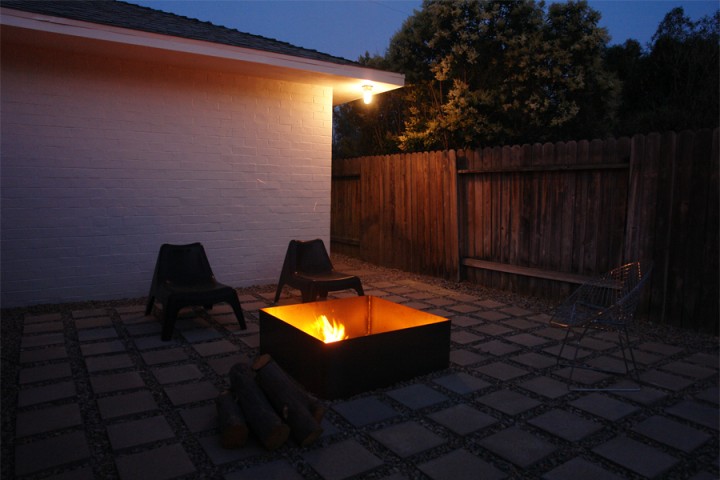 We busted the cherry on the new fire pit and had a nice little summer evening blaze.
I'm happy to report that the new steel fire pit works much, much, much better than the original version. No cracks, no crumbling, this thing is going to last forever.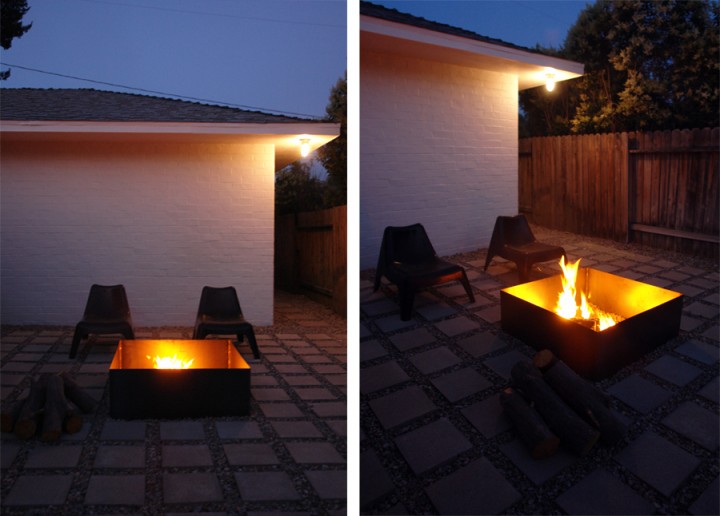 Although it is progressing, I'm frustrated to report that we are still not done painting. This whole painting business is seriously taking forever. Most of the the garage is fully painted so the back patio is looking more and more finished, especially with the new exterior light. Maybe it's time to start thinking seriously about patio furniture…or a pool.
I'm desperate for four butterfly chairs with black mesh exterior slings to circle the fire pit. That would be fabulous. Too bad Craigslist is coming up dry.