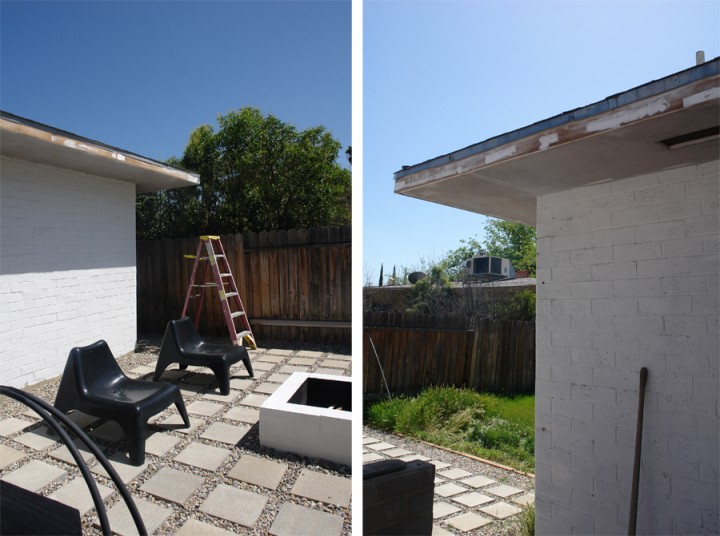 The Boy has been prepping our fascia for the big exterior painting of 2010 by sanding off chunks of flaking paint, patching holes and priming the wood. The fascia is in pretty decent shape but our flashing is in AWFUL shape. So AWFUL. Just AWFULLLL.
Its torn, bent and cut-up from someone removing the rain gutters that we assume used to be on the house. Why do we assume this? Well, there were all these ghostly outlines of downspouts where lazy painters slapped paint all over the brick. Once the downspouts were were removed the outline remained.
The solution is to try and nail it down and bend it as clean as we can in order to paint everything white for now. When we redo the roof the flashing will get replaced, but that's a project for "The Future".