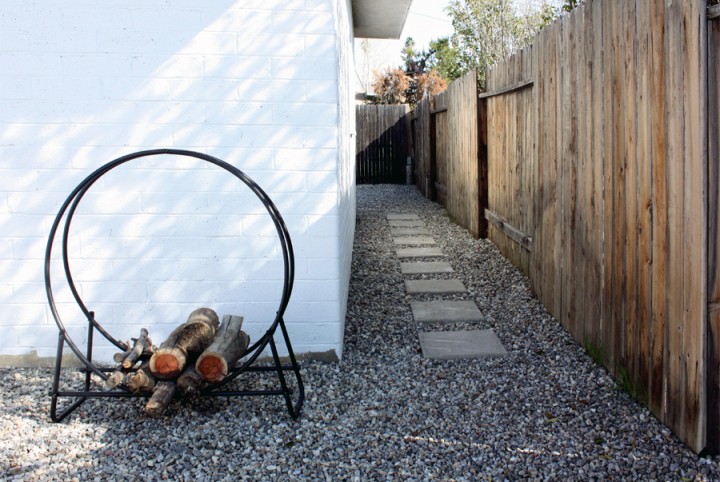 I found this firewood hoop at a local hardware store for about $20. It's currently holding a sad selection of wood mangled out of the weed tree we cut down before starting the back patio project. It's about the only exterior addition that has happened in the last few weeks because of the constant unstoppable rain.
The Boy lit the inaugural fire in the newly primed and sealed (we used Rust-Oleum Black High Heat Paint on the interior) fire pit.
The verdict?
No explosions or shrapnel, that the internet warned of – just a little bit of cracking in one section of the mortar. But, with issues in the construction already manifesting this might turn out to be a temporary structure. A little rethinking is looking like it will be necessary.
Now we just need to finish up figuring out the installation of the square cement pavers. And then do it. Ugh.